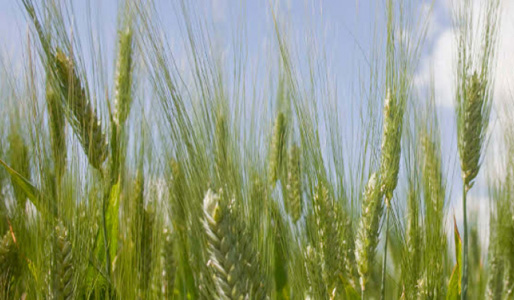 "Our current agricultural model is exhausted. We must change course," said Olivier de Schutter, the UN special rapporteur on the right to food, as he leaves his post after six years and two terms. He is being succeeded by the Turkish academic Hilal Elver, a specialist in environmental issues.
Olivier de Schutter called into question the current standards of agriculture based on intensive farming – in other words, the use of fertilizers and synthetic pesticides. He also leveled the criticism that further industrialization will undermine small farmers. Interviewed by the French periodical La Terre in 2008, when he first took office, Olivier de Schutter was already warning against the need to constantly increase yields to keep prices low, a "low cost" approach to agriculture which limits the income of small farmers. A new way to feed the world's ever-increasing population must be found. The former rapporteur does not have much faith in official responses: "I no longer think we should wait for governments to act on their own. Obstructions are too numerous, pressures too real and those actors impeding change too powerful" – he said in an interview with the newspaper Le Monde.
He also strongly condemned the World Trade Organization: "The WTO continues to defend an outdated system based on the division of labor and distribution of agricultural products," he lamented. Trade liberalization has weakened developing countries. Products are imported at a very low cost which local producers cannot match. "Of all the international agencies concerned with agriculture and food, the WTO is the only one which has not awakened to the recognition of the need for each country to ensure food production," bemoans Olivier de Schutter.
However, he is not completely fatalistic. To him, the development of local initiatives can make a difference: "Citizens are tired of being treated as mere consumers," he explains, "they are trying to invent more responsible ways of production and consumption."
More from Olivier de Shutter's final report:
"It may cost Governments slightly more to source from a range of smaller-scale, sustainable operators than from major suppliers, but the investment is worth it. It will not only have positive outcomes in terms of health and education, but will also help promote a viable and sustainable small-scale farming sector," noted the UN expert. Data on UK school feeding programs suggests a return of 3-to-1 for additional spending on sustainable and local procurement. Another study estimates that the total benefits of supplying 50 million African school children with locally produced food could reach around $1.6 billion per year.
The UN expert also welcomed recent progress in developing countries such as Brazil, where price premiums to organic suppliers have been put in place, and 30% of the school feeding budget has been reserved for sourcing from family farms. Meanwhile, municipal and state governments, schools, producers, companies, parents and students have been brought into the design of school meals that now cover nearly 50 million children.
"Reliable demand at fair prices could provide a lifeline to the small-scale farmers in developing countries struggling to compete against transnational food producers, processors, traders and marketers. The full transformative potential of state purchasing must be exploited to drive a genuine transition to pro-poor food and farming models," concluded De Schutter.
(*) Read the report The Power of Procurement: Public Purchasing in the Service of Realizing the Right to Food. This report is the final publication by Olivier De Schutter as UN Special Rapporteur on the right to food. His final official report to the UN Human Rights Council (March 2014) on transforming food systems can be found here.
Reposted from l'Humanité in English with additional text from the UN website.
Original French article: Le bilan amer du modèle agricole mondial, translated by Meghan O'Shea
Photo: Wheat field.