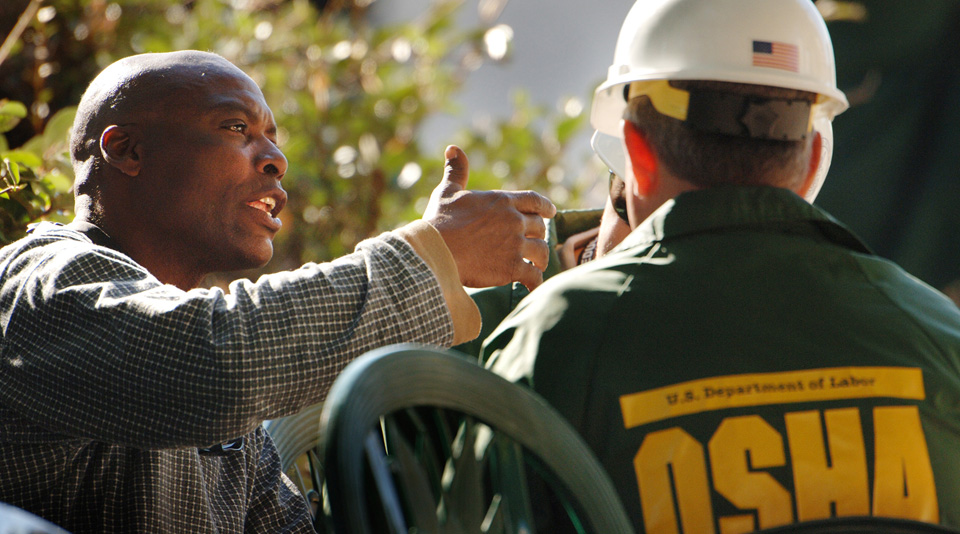 WASHINGTON — Hours after Donald Trump told a joint session of Congress what great things he's doing for working people, his acolytes in the U.S. House of Representatives passed a measure that will make workplaces less safe.
On March 1, Trumpites in the House repealed an Obama administration regulation requiring employers to keep a log of injuries occurring at their jobsites and workplaces for five years or face federal penalties.
The regulation was being enforced by the Occupational Health and Safety Administration. Because a poor safety record could damage a firm's ability to win contracts, keeping such a log ensured that employers would take extra steps to make sure their workers were safe.
Repeal of the rule had been recommended by the House Workforce Protections Subcommittee of the Committee on Workforce and Education.
Both Subcommittee Chair Bradley Byrne, R.–Ala., and Committee Chair Virginia Foxx, R.—NC, have vowed to repeal just about every law and regulation that protects workers and to dismantle the Fair Labor Standards Act.
Killing the workplace safety record-keeping rule is just one step in their overall goal.
To gut worker and consumer protection rules, the GOP has been using the Congressional Review Act (CRA), an up until now little used law that empowers Congress to review, by means of an expedited legislative process, new federal regulations issued by government agencies and, by passage of a joint House-Senate resolution, to overrule it.
Trump has already used the CRA to repeal the fiduciary rule, which requires financial professionals to act in the best interests of their clients, especially those who manage pension funds for working people. Before this rule was passed, financial advisors often steered clients toward investments that made money for the advisors themselves.
"The U.S. Chamber of Commerce and other corporate interests pumped a billion dollars into Republican campaign coffers and political lobbying, much of it aimed at repealing regulatory protections that they do not want. Now they're getting exactly what they paid for – and regular Americans will pay the price," Lisa Gilbert, director of Public Citizen's Congress Watch, said.