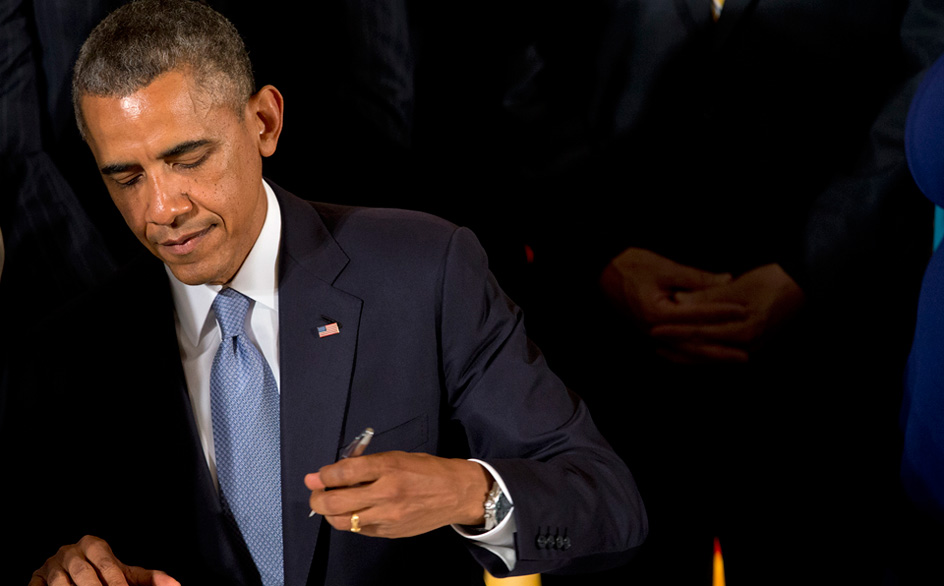 BEAUMONT, Texas — U.S. District Judge Marcia Crone in Beaumont, Texas, has issued a ruling blocking implementation of President Obama's Executive Order that when awarding contracts federal agencies should give preference to bidders who have not been cited for violating labor laws or job safety and health regulations.
Crone handed down her ruling October 24, the day before the Order was scheduled to take effect. Her injunction will prevent the Executive Order from being implemented until a trial can be held on its "merits." It would have immediately affected contractors who do more than $50 million worth of business with the government. If it stands, it will be expanded in April to cover companies who do at least $500,000 worth.
Judge Crone ruled that companies bidding for federal contracts do not have to reveal their records of misconduct and law breaking. She said the Executive Order violates their First Amendment rights by virtue of the fact that if their law violations were made public, "they may be used by their competitors and adversaries to gain competitive advantage over plaintiffs and their members."
In other words, companies with bad records could lose customers, which is exactly Obama's goal.
Labor Department spokesman Jason Surbey said he believed courts would eventually overrule Judge Crone.
"The Fair Pay and Safe Workplaces final rule and guidance," he said, "promote contracting efficiency by ensuring compliance with basic labor standards during the performance of federal contracts, level the playing field so that contractors who comply with the law don't have to compete against those that don't, and promote responsible stewardship of taxpayer dollars,"
Judge Crone was named to the bench in 2003 by President George W. Bush.
Like other Texas federal judges who have ruled against Obama in other cases, Crone said her order goes beyond Texas and is in effect nationwide.
Crone's order is similar to another Texas federal judge's injunction in June blocking Obama's Labor Department from implementing a rule that would have required "persuaders," that is, professional union busters, to file detailed disclosures with the agency.
Other Texas federal judges have ruled against other Obama orders, including one aimed at preventing discrimination against members of the LGBTQ community.
Whether or not courts uphold Obama's Executive Orders, their implementation is uncertain. In the bill funding the Labor Department for fiscal 2016, the Republican-run House refused to allot any money for Labor Department officials to work with other agencies to create compliance with Obama's orders and the department's rules.