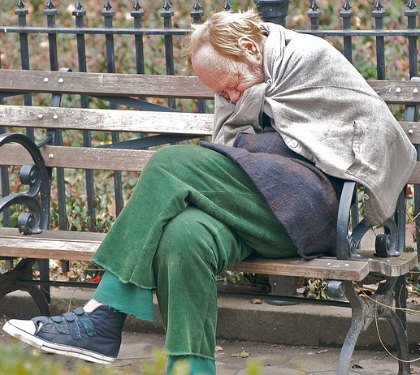 With Congress coming back into session, Republicans have hammered out the details of the extension Bush-era tax cuts for the rich, though they have yet to commit to extending unemployment compensation for millions of workers at risk of losing their benefits at the height of the holiday season.
The cuts were originally set to expire Dec. 31.
Most Democrats want to extend the tax cuts for middle- and lower- income families, but not for persons making $250,000 or more annually.
Labor and its allies remain opposed to compromises now being floated, saying the cuts never did anything to create jobs. Private sector jobs were actually lost after the cuts went into effect. They also note that extending the tax cuts for the wealthy would add billions to the national deficit.
AFL-CIO president Richard Trumka urged the lame duck session of Congress not to compromise on the issue. "The election is over and now it's time for politicians to show courage and stand and fight on these issues for working families. Let the millionaires fend for themselves for a change."
According to a statement put out by the Campaign for America's Future, "There is very little that so clearly demonstrates the callous venality of some members of Congress than the simultaneous demand to give Paris Hilton a tax cut while pushing benefit cuts to Social Security."
Bush's tax cuts gave those earning under $10,000 a year a break of only $52 or – $1 per week on their taxes, while someone earning $1,000,000 yearly receives a tax break of $104,000.
Some Democratic senators have floated compromises. Sen. Charles Schumer of New York, for example, proposed limiting an extension of the Bush tax cuts to incomes below $1 million instead of $250,000.
Sen. Mark Warner, D-Va., would keep the $250,000 income cutoff and use $65 billion, the amount the government would take in by not extending the rates for higher income earners for two years, to cut taxes further for small businesses.
The current Congress's spending authority ends Dec. 3, and unless the House acts, "non-essential" government functions could shut down. Conservatives could try to take a stand here by putting forward proposals for spending cuts or even to shut down the government for a period of time.
One of the biggest fights is expected over continuing unemployment benefit extensions that expire on Nov. 30. Last July Congress took over seven weeks after the millions of people's benefits ended to enact an extension.
At the very least, Republicans are expected to insist that the "benefit costs" be offset by "spending cuts." Democrats have already said that the unemployment situation is a national emergency and note that unemployment rates are higher than at any point since the early 1980s.
If the GOP senators succeed in delaying benefits again, more than 2 million people, at the height of the holiday season, will stop receiving their lifeline checks, which average $300 per week.
Meanwhile, as lawmakers get ready to do battle, new questions are being raised about whether Dick Armey is the major "tea party" power behind the new GOP leadership. There are reports that, eight years after he has left Congress, he is again operating almost like a shadow majority leader.
Copies of memos he sent last week to every Republican in the legislature are now circulating. The Armey memos outline strategies for repealing health care legislation and guidelines for legislation for Republicans to offer in its place.
He has, according to reports, been consulted on leadership decisions and has rehired his policy adviser from his Congressional days to help formulate the GOP legislative agenda.
Image: Republican plans will increase poverty. Photo by Ed Yourdon // CC BY-SA 2.0