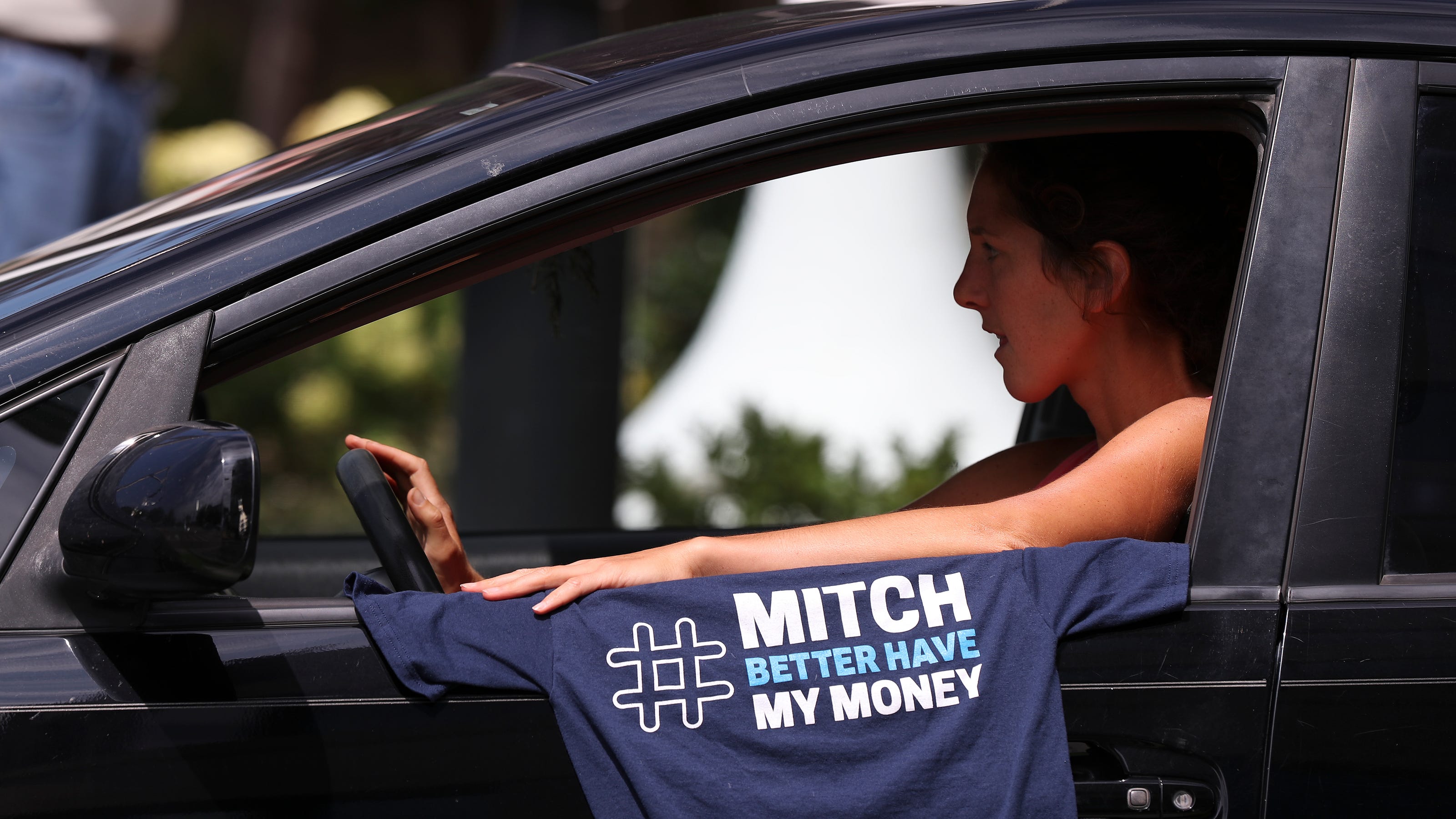 Several major burners have been turned up under Senate Republicans, who are sweating profusely as momentum builds for hiking the $600 stimulus checks already approved to $2,000.
Massive human suffering across the country, resultant anger among voters, the passage by the Democratic-controlled House of a bill to hike the amount to $2,000, and a promise by Sen. Bernie Sanders that he will block passage of the Defense Bill have all combined to force some Republican senators to resist their inclination to defeat the measure.
The House has passed legislation increasing the payments to $2,000, which President Trump has claimed he supports. Republican Sens. Marco Rubio and Josh Hawley were among the first GOP Senators to say they support it.
Now, after months of opposing any kind of stimulus package, the Republican senators from Georgia, David Perdue and Kelly Loeffler, say they'll support $2,000 stimulus checks as well.
GOP Senate Majority Leader Mitch McConnell blocked a motion Tuesday by Senate Democratic Minority Leader Chuck Schumer that the Senate approve the measure by unanimous consent.
Statements by the desperate Republican senatorial candidates in the neck-and-neck races in Georgia and other Republican senators are meaningless, of course, if McConnell succeeds in blocking a vote.
Enter Sen. Bernie Sanders, Independent of Vermont, who says he will filibuster and block a vote on the entire military budget, the pet project of many Republicans and some Democrats, too, who are beholden to the nation's military-industrial complex.
Sanders has vowed that he will block that vote for however long it takes for McConnell to allow a vote on the $2,000 stimulus checks.
"Let me be clear: If Senator McConnell doesn't agree to an up or down vote to provide the working people of our country a $2,000 direct payment, Congress will not be going home for New Year's Eve," Sanders declared Tuesday.
Trump vetoed the defense bill because it contained a measure to change the names of bases named after Confederate war heroes. The Senate is expected to override that veto easily but Sanders has thrown a wrench into those plans.
The move by Sanders is causing the Republicans a host of problems. In the last days of the crucial Georgia campaign, Perdue and Loeffler have broken with McConnell on the stimulus and now they will, in the event of a Sanders filibuster, be forced to stay in Washington rather than campaign in Georgia.
Sanders has acknowledged that his filibuster plan is designed to weaken McConnell by splitting GOP senators off against one another and simultaneously sabotage the GOP Senate campaigns in Georgia.
The pile of problems McConnell faces now has increased the likelihood, as the Trump administration exits and the Biden administration enters, that people can expect more meaningful federal help in the coming period.
In short, the deeper McConnell gets into trouble, the greater the chance that more Americans will be able to keep roofs over their heads and provide food for their families.
It is incumbent on Senate Democrats now to do everything in their power to support a Sanders filibuster effort and to assist him in continuing that effort until McConnell agrees to an up or down vote on the $2,000 stimulus bill.