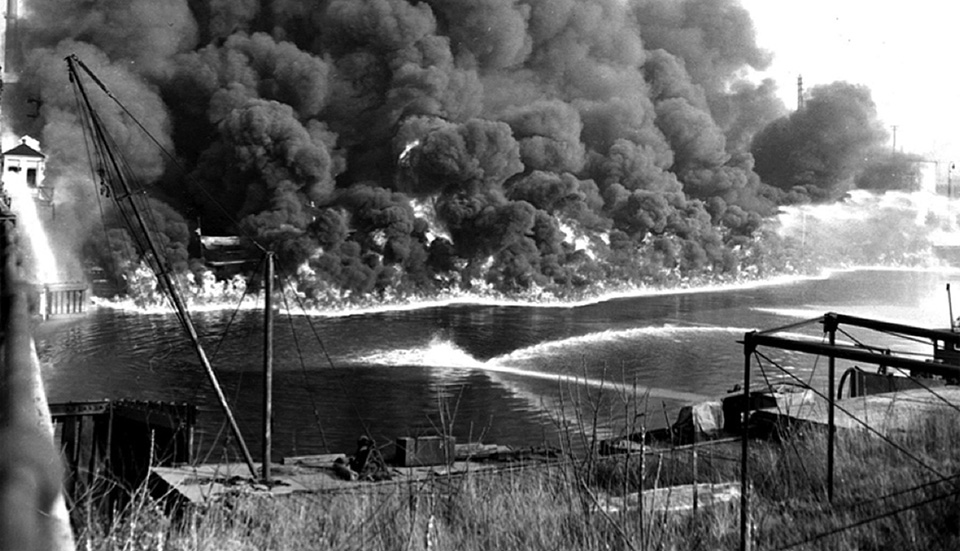 WASHINGTON — In 1969, the Cuyahoga River in Cleveland caught fire. In 1970, the smog was so great you could hardly see the George Washington Bridge over the Hudson.
Look at the pictures above and below. They say it all.
They represent just some of the pollution and environmental hazards that festooned in the U.S. before the passage of the Clean Water and Clean Air Acts in 1970 and creation of the Environmental Protection Agency (EPA) to enforce them.
The EPA was also mandated to clean up the existing messes.
These days, the Cuyahoga doesn't catch fire and you can see the bridge, thanks to those laws and the men and women who work for the EPA, many of whom are members of the American Federation of Government Employees (AFGE) and the National Treasury Employees Union (NTEU).
In past weeks, EPA employees have come here to try to convince Congress to preserve and defend their jobs and the environment, and not to trash the work they have done for 47 years.
The dangers come from the Trump administration's proposed 24 percent cut in the EPA budget, which would slash 3,000 – 20 percent – of the agency's workers in one year. And since a lot of EPA's money goes in grants to state and local governments to prevent pollution or clean it up afterwards, those funds would be cut, too.
Indeed, one freshman right winger, Rep. Matt Gaetz, R-Fla., introduced a 10-word bill last month that says, in total: "The Environmental Protection Agency shall terminate on December 31, 2018." He has three Republican co-sponsors.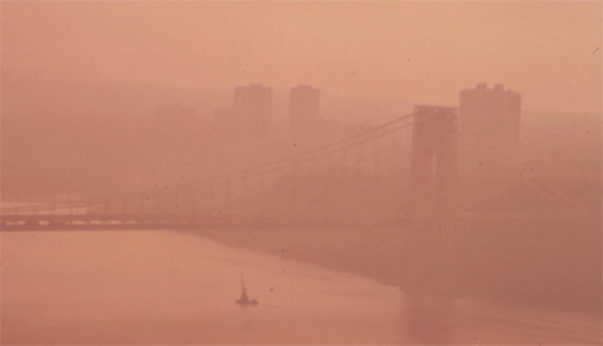 We're not sure the Republican-run Congress will enact Trump's huge EPA budget cuts, and Gaetz' bill could be a non-starter (though you never know with this crew).
But the unions and their allies have it right: Do we really want to take the chance?
If we do, then the Cuyahoga will burn again, and the GW Bridge will be a blur again.
And you can stand on Capitol Hill, where Trump stood on Inauguration Day, and not be able to see the Washington Monument for the smog.
And we'll all lose.