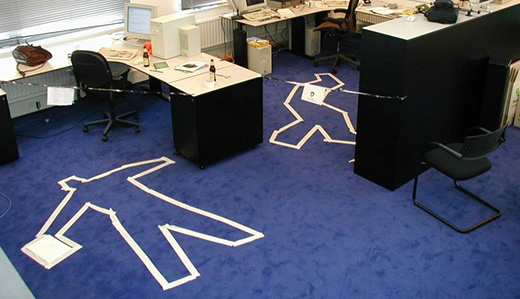 CLEVELAND – Federal employees, classified as "security risks" because of credit problems, protested mass firings and suspensions at a hearing with Congresswoman Marcia Fudge here April 23.
The American Federation of Government Employees Local 3283, called the meeting to air grievances after the Defense Finance and Accounting Service (DFAS) fired 20 workers and began discharge proceedings against 54 others at its office in Cleveland. The agency issues pay checks to military personnel and government officials.
Under a policy enacted under the Bush Administration in 2005 after the 9/11 terrorist attacks, DFAS employees were reclassified to require security clearances and be subject to termination for credit problems.
"This policy is wrong," Fudge said. "I will take your concerns if necessary all the way to the president of the United States." The average American, she said, has $10,000 in credit card debt.
"I have debt on my credit card and I have a security clearance," she said. " Dedicated employees are losing their livelihoods. A person with credit problems is not a security risk. This is not over. I want to make sure this doesn't happen to another DFAS employee."
Regina Hairston testified she had worked for various federal agencies for 33 years before being discharged by DFAS last September.
"I feel very hurt," she said. "I'm going through a remodification of my mortgage. I'm financially devastated. It's a slap in the face that I could be coerced into giving away national secrets."
Steven Marshall, a DFAS customer service representative until being fired in February, said he had five children and his wife was in school.
"Life was hard when I had a job," he said. "I got a letter that there were three problems on my credit report. I loved my job. I helped people. I had a good service record."
He said there should be a credit counseling and consolidation program as there is in the armed forces.
Such a program is actually recommended in the policy directive that reclassified the employees, said Greg Harmon, the local's first vice president, but DFAS refused the union's request to implement it.
"We have organized our own 'lunch and learn' program with speakers to tell our members how to repair and maintain good credit, set up a budget and manage their money."
Harmon said he is one of the workers facing discharge because of debt he incurred in a small business he started. He said that the only sensitive information available to DFAS employees is the Social Security numbers of personnel getting pay checks.
"The majority of the workers facing discharge are single Black women with children," he added. According to statistics released by the union 84% are African American, 73% are women and 64% have only high school education.
But, he said, the majority of the 1700 union members at the Cleveland office are white.
Discharges were put on hold after Fudge and three other area Congressmen sent a letter to DFAS director Terrie McKay demanding a review of the policy late last month.
"I want to know what is the credit criteria for taking away someone's security clearance," Fudge said. "The other thing that bothers me is that especially in these difficult times we are not giving people a chance to make things right. We are supposed to be a country of second chances."
Photo: http://www.flickr.com/photos/snofla/ / CC BY-SA 2.0