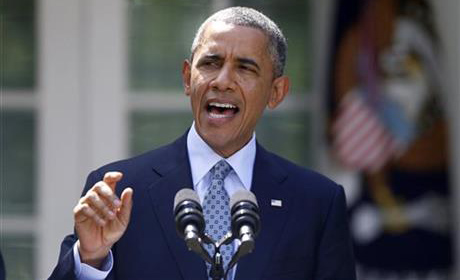 SEATTLE – The American Civil Liberties Union, American Immigration Council, Northwest Immigrant Rights Project, and Public Counsel are among groups that filed today a nationwide class-action lawsuit on behalf of thousands of children who are challenging the federal government's failure to provide them with legal representation in deportation hearings.
Each year, the government initiates immigration court proceedings against thousands of children. Some of these youth grew up in the United States and have lived in the country for years, and many have fled violence and persecution in their home countries.
Spokespersons for the organizations note that thousands of children are required to appear in immigration court each year without an attorney and say the lawsuit seeks to remedy the situation.
"If we believe in due process for children in our country, then we cannot abandon them when they face deportation in our immigration courts," said Ahilan Arulanantham, senior staff attorney with the ACLU's Immigrants' Rights Project and the ACLU Foundation of Southern California. "The government pays for a trained prosecutor to advocate for the deportation of every child. It is patently unfair to force children to defend themselves alone."
The plaintiffs in this case are children and youth who often fled violence in their home countries and are scheduled to appear before immigration courts in teh U.S. without any legal representation.
Among them, according to the ACLU, are a 10-year-old boy, his 13-year-old brother, and 15-year-old sister from El Salvador, whose father was murdered in front of their eyes. The father was targeted because he and the mother ran a rehabilitation center for people trying to leave gangs.
Another plaintiff, a 12-year-old girl who had been living with her grandparents, was forced to flee El Salvador after being repeatedly threatened and then attacked by gang members.
Also among the plaintiffs is a 15-year-old boy who was abandoned and abused in Guatemala, and arrived in the United States alone, with no family or friends.
The list of plaintiffs also includes a 16-year-old boy born in Mexico who has lived here since he was 1 year old and has had lawful status since June 2010. Included too is a 16-year-old developmentally handicapped boy who escaped brutal violence exacted on his family in Honduras, and who has lived in Southern California since he was 8 years old.
The ACLU is even defending a 17 year old boy who rebuffed attempts by a gang in Guatemala to recruit him and is now living with his lawful permanent resident father in Los Angeles.
While the Obama administration recently announced a limited program to provide legal assistance to some youth facing deportation hearings, this proposal does not come close to meeting the urgent need for legal representation for all children whom the government wants to deport, the ACLU says. "And there is no guarantee that additional funding proposed by the administration will materialize or meet the overwhelming need. In the meantime, children continue to appear alone in court every day," the group said in a statement.
Kristen Jackson, senior staff attorney with Public Counsel, a not-for-profit law firm that works with immigrant children, said, "Each day, we are contacted by children in desperate need of lawyers to advocate for them in their deportation proceedings. Pro bono efforts have been valiant, but they will never fully meet the increasing and complex needs these children present. The time has come for our government to recognize our Constitution's promise of fairness and its duty to give these children a real voice in court."
The complaint charges the U.S. Department of Justice, Department of Homeland Security, U.S. Immigration and Customs Enforcement, Department of Health and Human Services, Executive Office for Immigration Review, and Office of Refugee Resettlement with violating the U.S. Constitution's Fifth Amendment Due Process Clause and the Immigration and Nationality Act's provisions requiring a "full and fair hearing" before an immigration judge.
It seeks to require the government to provide children with legal representation in their deportation hearings. "Deportation carries serious consequences for children, whether it is return to a country they fled because of violence and persecution or being separated from their homes and families. Yet children are forced into immigration court without representation – a basic protection most would assume is required whenever someone's liberty is at stake. Requiring children to fight against deportation without a lawyer is incompatible with American values of due process and justice for all," said Beth Werlin, deputy legal director for the American Immigration Council.
The case, J.E.F.M. v. Holder, was filed in U.S. District Court in Seattle, Wash.
"It is simply unacceptable that children are forced to stand alone before an immigration judge, pitted against trained attorneys from the federal government," said Matt Adams, legal director for the Northwest Immigrant Rights Project. "Any notion of justice or fair play requires that these children be provided legal representation."
Photo: At a press conference June 30 President Obama said he would try to take as much executive action as possible regarding the nation's broken immigration system. A lawsuit filed by the ACLU would require the government to guarantee representation for children the government is currently trying to deport. Charles Dharapak/AP