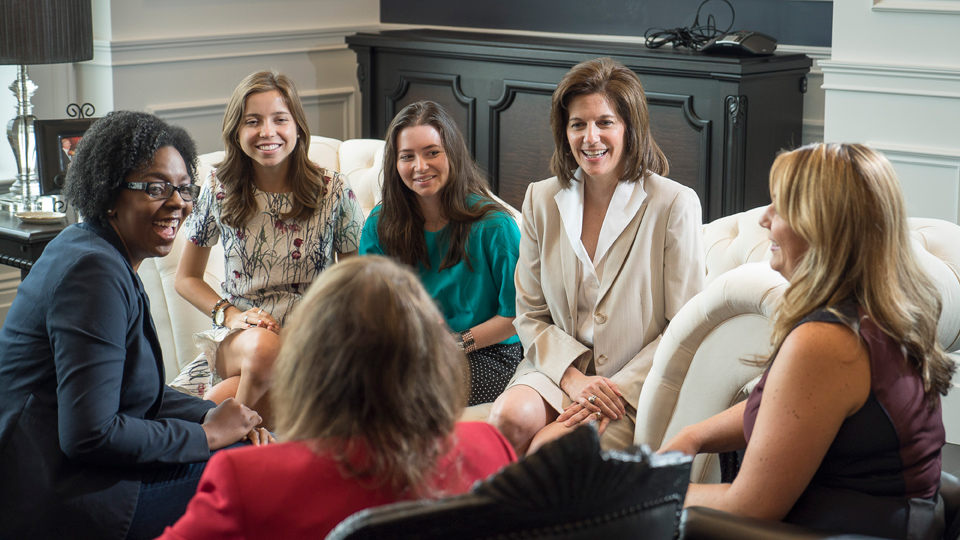 Political pundits have identified nine U.S. Senate races that are up for grabs in the November 8th election, enough to swing the Senate over to Democratic control if Democrats can capture an additional four seats. Even if the 100 seats break an even 50-50, the deciding vote will be cast by the vice president, who officially presides over the Senate. The open senatorial seat in Nevada is critical for Democrats to hold, as the current Senate Minority Leader Harry Reid is retiring.
The race for the Senate has become the focal point of this electoral season, as Hillary Clinton is projected — though without certainty — to win the presidency. Big GOP funders are directing their money away from candidate Donald J. Trump, whom they neither support nor envision winning, and toward the critical Senate and House of Representatives.
If Republicans can continue to control the two legislative chambers, then President Clinton will have just as hard a time enacting any progressive change as President Obama has had. GOP senators have sworn they will be just as obstructionist in declining to hold hearings on any of her Supreme Court nominations as they have been with Obama, whose nomination of Merrick Garland they have stonewalled since the spring.
All but one of the Republican senators up for re-election this year are men. The one exception is New Hampshire's first-term Senator Kelly Ayotte, who has been a reliable party loyalist. A powerful factor in the Senate and House races is the toxic influence of the man at the top of the GOP ticket. While many Republicans are running away from any association with Trump, some say they will still vote for him as faithful party members, and a few continue to lend him open support. Democrats accuse those Republicans who now shirk from Trump's name as too little, too late: Where were they for the entire electoral season when Trump was mouthing his steady stream of insults toward just about every minority community, as well as toward women in general?
Yet for hard-wired Trump voters, this kind of retreat from the standard-bearer represents treachery. So Republicans are losing support on both sides. The chances for Democratic recapture of the Senate are exponentially greater this year for this reason. A large number of the Democratic Senate challengers are women facing Republican incumbents with a long track record of anti-women, anti-labor, anti-immigrant, and racist votes.
Sen. Reid picked Nevada's successful state Attorney General Catherine Cortez Masto as the candidate to take his seat.
Cortez Masto faces sitting Republican U.S. Rep. Joe Heck, a physician and U.S. Army Brigadier General who has been the representative for Nevada's 3rd congressional district since 2011. His votes over the course of three terms in the House have defined him:
He voted to prevent the EPA from regulating greenhouse gases, and he is a climate change denier. He supports an "all of the above" energy policy, and favors the Keystone XL Pipeline. He voted to ease the exploration and extraction of minerals and energy resources from Native American lands, and restrict the ability of non-resident tribal members to vote on these issues.
In economic policy, Heck supports a "balanced budget" amendment to the Constitution, voting against increasing the debt limit in 2011. He stated, "Raising the debt ceiling without significant spending cuts will only prolong the uncertainty preventing an economic recovery." In 2011, he called Social Security a "pyramid scheme," earning considerable opposition from the state's large retiree population. Now he says that working people today may need to retire later to keep SS fiscally viable. Last year he voted to eliminate the estate tax. He is opposed to raising the federal minimum wage in favor of leaving the decision to local governments, and opposes equal pay for women workers. He supports the Trans-Pacific Partnership (TPP).
On other issues, Heck supports the use of education vouchers for use in private or public schools and has voted to cut Pell Grants. He co-sponsored the attempt to repeal the Patient Protection and Affordable Care Act. He opposed both the withdrawal of troops from the war in Afghanistan, and the Iran nuclear deal, voting to censure and block the nuclear treaty with Iran. He endorsed the indefinite military incarceration of alleged terrorists.
Heck opposes most laws restricting the sale of firearms and voted to prevent Washington, D.C. from implementing many gun control provisions, although he has endorsed background checks. He argues that Nevada has too much land (86 percent) under federal control. He favors prohibiting federal funding of abortion, and terminating the use of federal funds for health services at Planned Parenthood. Rarely has he bucked the Republican Party, such as when he voted against a bill that would have dismantled the Deferred Action for Childhood Arrivals (DACA).
By contrast, Cortez Masto generally opposes handing public lands over to the state. She also sides with Sen. Reid on green energy. As attorney general, she won $2 billion in relief for Nevada homeowners in the wake of the disastrous foreclosure crisis. Catherine Cortez Masto opposes TPP, seeks to place limits on student debt, and wants to improve affordable healthcare. She champions comprehensive immigration reform with a pathway to citizenship. She has endorsements from Sen. Bernie Sanders and President Obama, as well as Harry Reid.
Almost every day —every hour! — new polls indicate how volatile this Senate race has become. Depending on which sources you follow, she's up a point, or he is. It is among the most competitive races in the country, and Nevada's Latino voters, many employed in the service industries of greater Las Vegas in the southern tip of the state and in the Reno/Lake Tahoe area in the northwest, will likely determine the outcome. Some are excited by the prospect of Catherine Cortez Masto as the first Latina in the Senate, and Latino voters this year are expected to be up to 20 percent of the electorate.
Joe Heck's candidacy is a perfect example of the Trump conundrum in this year's contest. He was too late to disavow Trump after the release of the damning 2005 video revealing him as a serial sexual predator. But by separating himself from his Republican base, he alienates his past voters.
As Cortez Masto sees it, "Congressman Heck is worried about his political career. Donald Trump's ship is sinking, and Congressman Heck is scurrying off it."
Because Nevada represents the GOP's only opportunity for pickup of a Senate seat, funders on both sides have put over $64 million to date into the race. Turnout is essential. With low voter numbers, Clinton could still narrowly win the state, yet Heck could also win. Only a Clinton victory with a deep margin — say, 10 points — would help to insure a down-ballot success for Catherine Cortez Masto.
Cortez Masto needs to strengthen her appeal to Latino voters, who have so far trended toward Heck. Labor supporters have been flooding into Nevada for over a month doing door-to-door campaigning to help ensure the election for her and Hillary Clinton.
This is going to be a close one, demonstrating the power of a state small in population to cast a large shadow on the nation. The importance of every Nevada voter is magnified many times what a big state voter commands. If Cortez Masto loses, Democrats will have an additional seat to win to retake the Senate.
Earlier reportage on labor campaigning for Clinton and Cortez Masto can be seen here.