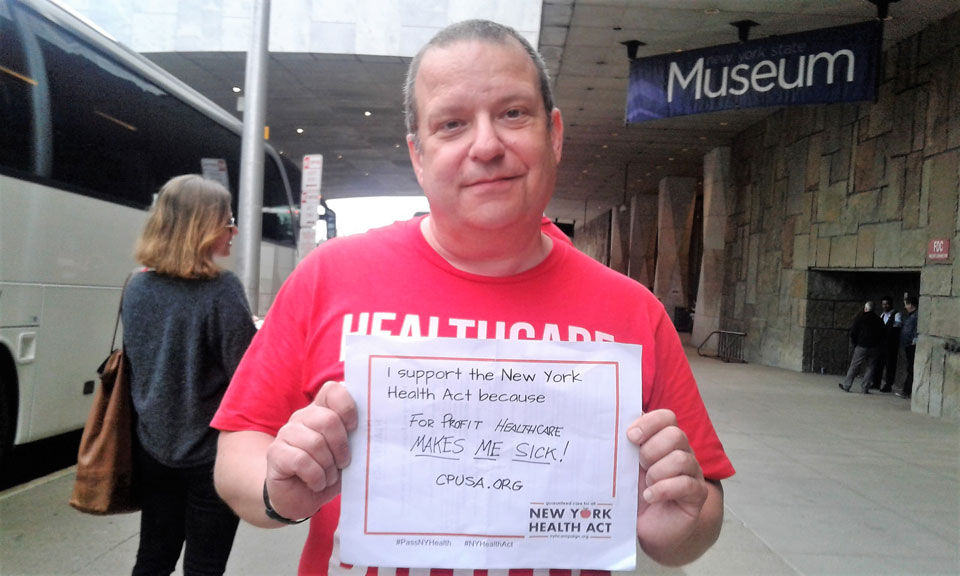 Hundreds of supporters of the New York Health Act from throughout New York State descended on Albany last Tuesday where a marathon 13-hour hearing on the future of the Act was held that will decide the future of single-payer health care in the state.
Members of the New York State Legislature, in a chamber at times filled to capacity, heard testimonies from health care workers, hospital executives, patients, municipal officials, campaigners, union leaders, health insurance representatives, employers, and clergy.
The hearing was highly emotive and many testimonies prompted applause and hissing from the audience, much to the disconcertment of legislators.
Assembly Health Committee Chair Richard Gottfried, sponsor of the New York Health Act said many New Yorkers still face financial obstacles from private insurance companies in getting the care they need because of unaffordable co-pays or coverage denials.
The Act, if turned into law, would see the replacement of private health care insurance plans with a single, publicly-funded system that would cover all New Yorkers regardless of their ability to pay and would put an end to high premiums, unaffordable co-pays and out of network charges.
A recent Campaign for New York Health report documented that an increasing number of New Yorkers are foregoing basic care. The key finding of the report is that 50% of the hundreds of respondents delayed or skipped basic care due to the cost and financial barriers.
Mary Somoza, a mother of disabled children and an advocate for the disabled, testified that a single-payer system would be life-changing for people with disabilities and their families.
"I will fight to the end of my days, but we shouldn't have to do that…It should be a human right…Our families shouldn't have to fight monumental battles every time they need a service."
More hearings throughout the state are planned for later this year.