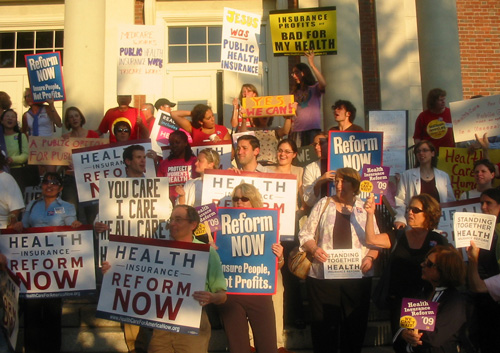 On September 2, over 600 health care supporters turned out at a forum in West Hartford, CT conducted by Rep. John Larson. Larson is Chair of the House Democratic Caucus and a supporter of health care.
Health care supporters far outnumbered an all-white group of about 150 opponents, who carried signs attacking Obama, expressed opposition to "government run" programs while ironically demanding "hands off Medicare," and in some cases shouted racist insults at health care supporters.
While Larson answered questions from the 500-capacity audience inside the Town Hall, the overflow crowd gathered on the front steps.