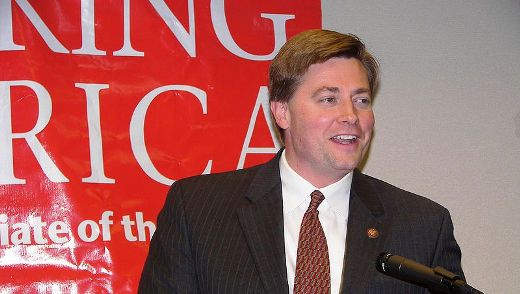 Public fatigue and disillusionment, plus hostile opposition from Big Insurance and far-right ideologues are what President Obama has to overcome in order to rally enough "yes" votes in the House of Representatives for his health care reform plan.
(UPDATE March 9, 2010: March and rally in Washington, DC at Big Insurance meeting. Follow AFL-CIO Now blog coverage and Twitter.)
Many analysts say this vote could "make or break" the presidency. In his weekly New York Times column, Frank Rich soberly places it as a "do-or-die moment" not just for health care, but for Obama's presidency, which could be "toast" if reform fails to pass.
While Big Insurance and the far-right argue the American people are against Obama's plan because it's a "government takeover," polls show otherwise.
The recently cited McClatchy/Ipsos poll reports forty seven percent of those polled were opposed to the "health care reform proposal being discussed." Forty-one percent are in favor.
But as Barry Sussman of the Nieman Watchdog Project, a Harvard-based journalism group, points out in his article, "McClatchy survey finds huge support – 2 to 1 – for health care reform," the pollsters asked a follow-up question, which turns the numbers on its head.
A stunning 2-1 supermajority is in favor of health care reform, Sussman writes, because 37 percent against the current proposal says it doesn't "go far enough to reform health care."
But how to mobilize that fatigued supermajority to pressure their congress people is a challenge grassroots health care groups are trying to meet.
"Talking Health Care" Sung and shot on the West Side of Cleveland:
In November, the House had 220 votes in favor of the bill. Since then some Democrats are out of the picture (Rep. John Murtha died, Rep Eric Massa resigned). House Speaker Pelosi needs 216 votes to pass the Senate version of the bill, and media reports claim the House has 212 "yes" votes as of March 5. Pelosi says she is going to have enough votes to win the vote later this month.
The president's appearance in Philadelphia today, March 8, may be about swinging at least one previous "no" vote to a "yes" vote. Pennsylvania Representative Jason Altmire, who was part of the 39 Democrats that voted for the Stupak Amendment has to decide whether the Senate anti-abortion language is "strong enough" versus having the status quo on health care. He said recently, "In the end, I have to make a decision between passing this bill. This is the finish line-or doing nothing."
In Illinois, Campaign for Better Health Care has been rallying at reluctant congressional representatives' offices, Republican and Democrat, to "Get It Done." On March 11, the group is rallying outside Democratic Rep. Dan Lipinski office and leaving shoes representing the Illinoisans who have died prematurely from lack of health care or have been denied because of a pre-existing condition.
In Cleveland, Ohio, a Facebook-based campaign to get Rep. Dennis Kucinich to vote for the plan is underway. The group called "100,000 Clevelanders Urge Dennis, Vote for Pres. Obama's Health Care bill" is be made up of Kucinich supporters who disagree with the congressman's "all or nothing" approach to health care. Kucinich was one of two progressives who voted against the House bill last November.
Kucinich said that bill did not go far enough, and supports a single-payer only approach. The group says, "Today, there are nearly 100,000 Cleveland area residents uninsured in U.S. Representative Dennis Kucinich's 10th District. We urge him to vote for President Obama's health care reform."
A call to his Washington office today confirmed that Kucinich is still planning to vote "no."
Photo: Rep. Jason Altmire speaks at the AFL-CIO's Working America forum in 2008. Molly Theobald/aflcio2008/CC