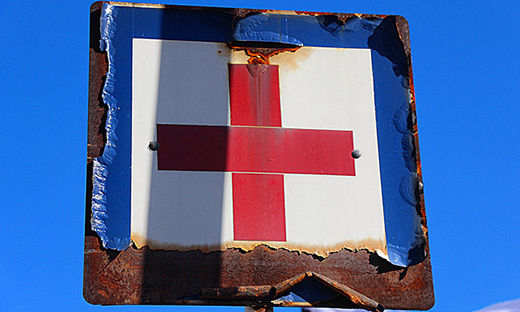 TALLAHASSEE, Fl. – As Rick Scott was beginning his run for Florida's governorship in 2009, he was publicly criticizing President Obama's Affordable Care Act and spending $5 million out his own pocket to form the "Conservatives for Patients' Rights" and oppose the law.
According to Amy Sherman of politifact.com, despite the June, 2012 Supreme Court ruling in favor of upholding the ACA and despite the fact that 21 percent of Florida'a population was uninsured, Gov. Scott told Fox news his state would not be expanding Medicaid saying it "just doesn't make any sense" and was too costly.
Then as the Governor's race inched closer, Scott began to change his tone about providing nearly one million uninsured with Medicaid in Florida. In an interview with the Herald/Times in September 2014, Gov. Scott told reporters, "While they spend 100 percent, I'm not going to stand in the way of the federal government doing something." He added, however, "What I'm not willing to do is put Florida taxpayers on the hook … I've been very consistent and let's all remember that Obamacare is an absolute bad bill for patients, for families, for employers, for employees."
Scott's support for expansion is very carefully limited, however. The governor supports only a three-year period in which all costs are paid by the federal government, falling short of making a commitment for the state of Florida to share a 10 percent portion of continued costs (despite the estimated 10-year cost to the state of Florida being $3 billion, less than one percent of state General Revenue that would be needed to fund Medicaid expansion over the next decade). However, the cost to the state will likely be offset as a result of savings from reductions in uncompensated care.
According to Lloyd Dunkelberger of the Herald-Tribune, many believe that new developments in administering Medicaid expansion are beginning to convince Florida legislators to seriously debate the issue in the upcoming 2015 legislative session and find a middle ground that the GOP majority in Tallahassee can accept.
A coalition that includes the Florida Hospital Association, Florida Republicans and business lobbies like the Associated Industries of Florida are advancing an initiative called "A Healthy Florida Works," Dunkelberger continued.
Proponents of this plan sell it as a, "free market" solution that promotes "personal accountability" among beneficiaries by requiring them to pay monthly premiums and to search for employment or enroll in job training programs," said Daniel Chang and Kathleen McGrory of the Miami Herald.
State Rep. Richard Corcoran, a Land O'Lakes Republican who may soon be leading the House Budget Committee said "It sounds like they are headed in the right direction" and that the coalition's plan is worth considering, added Chang and McGrory. "A Health Florida Works" also is supported by Senate Rules Chairman David Simmons, R- Altamonte Springs, who also happens to be a close ally of Senate President Andy Gardner, R- Orlando.
Florida follows other GOP-led states like Indiana, whose Republican governor has sought federal government approval for a plan similar to "Healthy Florida," said Dunkelberger of the Herald-Tribune. He continued adding that Arizona and Iowa have already been successful in winning federal government approval of plans that allow participants to use the federal funding to acquire private insurance.
Photo: Florida's approach to Medicaid has looked increasingly rusty. FlaglerLive