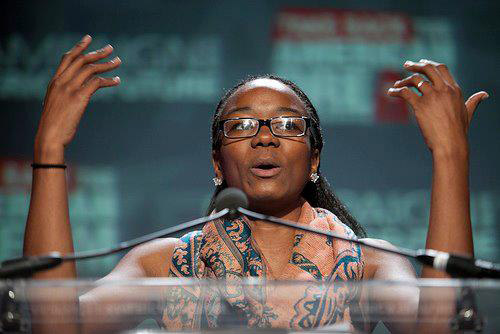 Is higher education getting even farther out of reach for working class families in the US? What are some of the obstacles that affect young people's opportunities to get a college education? Why do we have a crisis in student debt, and what is the latest on legislation aimed to address it?
This event has already occured. The next phone conference conversation will be Tuesday, July 16, 2013.
Here is the full audio of the conversation:
We will have a conversation with special guest Tiffany Dena Loftin, President of the United States Student Association, representing four million students across the United States. There she works to train student leaders to amplify their voice on issues that affect young people.
Tiffany believes that education is a right, not a privilege. As a student at the University of California, Santa Cruz, Tiffany organized a black student protest to speak out about hate crimes, and fought against tuition increases and budget cuts. She has helped mobilize communities of color to defend access to and affordability of education on the local, state, and national levels.
Alongside national labor unions like the American Federation of Teachers, the American Federation of State County and Municipal Employees, Jobs with Justice and more, Tiffany is consistently working to make sure that communities of color and young people are empowered to participate in democracy, and that we fight for a world that we want and not one that is simply given to us.
Photo: Tiffany Dena Loftin, President of the United States Student Association.