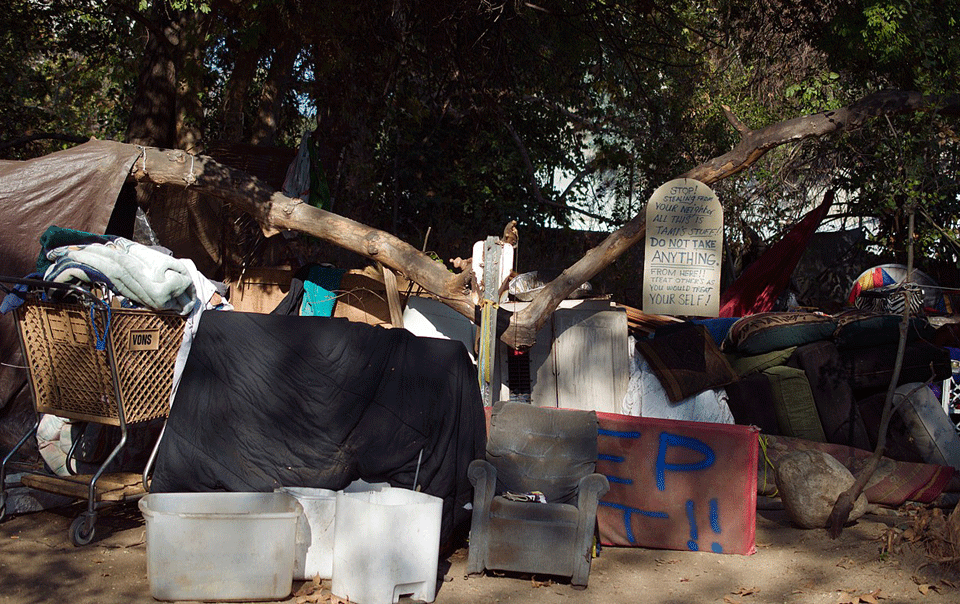 LOS ANGELES—Last year, over 10 days in April 2018, nearly 300 actors performed in 26 productions of monologues, based on stories from people who have been homeless. The productions were seen by nearly 2000 people in venues all around Los Angeles, raising approximately $55,000 for The Midnight Mission.
This year, from April 26 to May 5, Homeward LA will be staging new stories from those who strive to find their way home in 50 productions across the city. The objective is to humanize those who experience homelessness, bring their narratives before the public, raise the issue to a higher level of citywide and national concern, and come together and end homelessness.
"Through storytelling we create community and inspire empathy," Homeward LA believes.
The 50 venues sponsoring performances range throughout the greater L.A. area—Hollywood, North Hollywood, West Hollywood, Sherman Oaks, Beverly Hills, Burbank, Pasadena, Santa Monica, Venice, Gardena, as far west as Thousand Oaks and as far south as Long Beach. The website listed below gives complete information on locales and dates, purchasing tickets and making donations.
Tickets are $20 and all proceeds go to The Midnight Mission, a nonprofit on Skid Row that provides shelter, food, education and more to L.A.'s homeless population.
Homeward LA will have a one-night, kick-off event on April 23, to showcase the powerful stories of people who have experienced homelessness with special guests and celebrities reading the monologues. A cocktail reception precedes the show.
Many of the shows across Los Angeles need volunteer help with production, casting, acting or ushering.
The Homeward LA website, with a listing of all scheduled events and all other information you need, can be found here.