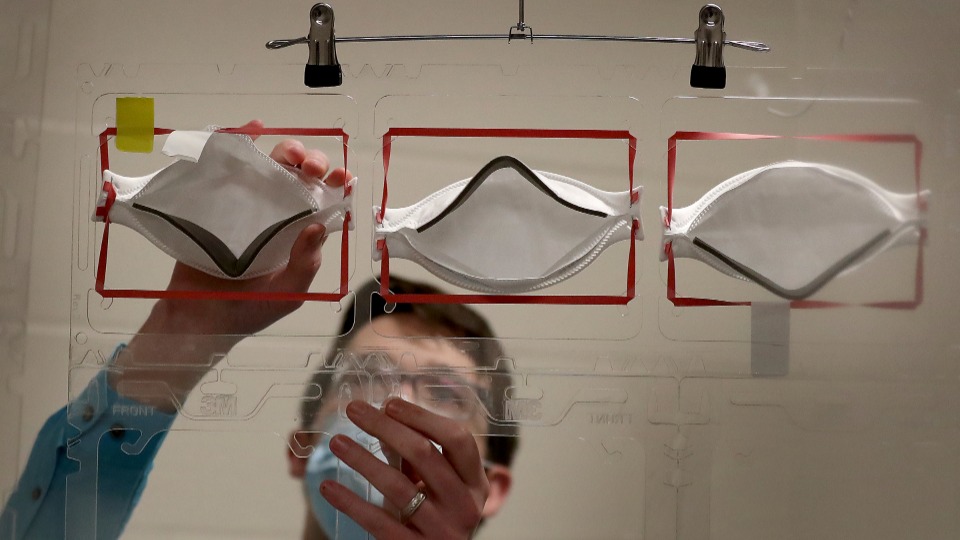 OAKLAND, Calif. (PAI)—One year after the coronavirus pandemic officially hit the U.S., hospital bosses still put profits over patients and staff safety, forcing nurses to cut corners, a new National Nurses United survey shows.
In its top finding, 81% of the 9,200 registered nurses NNU surveyed from Feb. 2-28 report they must re-use what are supposed to be single-use protective gear. That's virtually unchanged since the union's prior survey, in November.
"Hospital administrators are continuing to jeopardize one of society's most valuable workforces during COVID-19, registered nurses, by prioritizing profits over basic safety and infection control measures," NNU Executive Director Bonnie Castillo, RN, commented.
In the ensuing year, the coronavirus has killed 529,193 people in the U.S. as of March 11—equivalent to the combined populations of Des Moines, Iowa, and Fontana, Calif.—and 29.154 million people in the country have tested positive.
That includes 1,391 dead health care workers, the federal Centers for Disease Control says, out of 336,344 who were tracked all the way to the conclusion of their cases, from last March 13 through this March 9. A total of 421,052 health care workers—RNs, doctors, home health care aides, nursing home workers, and others—had tested positive, CDC noted.
Castillo says the survey shows the industry is still responsible for exposing RNs, other health care workers, and patients to the virus. "We are a year into this deadly pandemic and hospitals are still failing to provide the vital resources needed to ensure safety for nurses, patients, and health care staff," she explained.
And almost half of hospitals still aren't testing incoming patients for the virus, either, the RNs told their union, the largest for their profession. Only two-thirds of hospitals have separate COVID-19 units.
The one improvement, the RNs told NNU, is that 54% of all RNs, including 61% in hospitals, now report their institutions test them for the virus. In the union's last survey, only a third of all RNs reported positive testing.
But still, when a worker tests positive, only one-third of institutions warn the worker's colleagues, RNs said. Such warnings would give workers a chance to protect themselves through testing or isolation.
The hospitals are also continuing short-staffing, especially in California. There, NNU convinced lawmakers to enact mandatory nurse-to-patient ratios, especially in key areas such as intensive care units. Hospitals, egged on by insurers interested in profits, opposed such requirements.
And when the pandemic hit, the state Health Department, over NNU protests, started waiving short-staffing bans at individual hospitals.
The survey showed that nationwide, 53% of RNs are still concerned about short-staffing, and 47% report nurse-to-patient ratios have worsened since the pandemic hit.
"Testing health care workers and patients for COVID-19, providing optimal personal protective equipment (PPE)," such as N95 one-use masks and ventilators "and ensuring safe staffing is a no-brainer to help combat this pandemic," Castillo concluded.