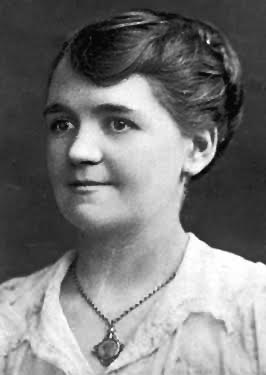 WASHINGTON (PAI) – At the end of what one House Democrat called "Chamber of Commerce Week" in Congress, the House's GOP majority rammed through legislation to curb class action suits and to throw open asbestos' victims medical records and payments.
The almost-party-line votes on Jan. 8 also tossed out Democratic attempts to kill or weaken schemes, which were combined in one bill. Another frustrated Democrat said the Koch Brothers – right wing energy barons who fund anti-worker crusades, legislation and GOP political operatives nationwide – welcome the Republicans' asbestos plan.
The AFL-CIO, which has worked for years to try to solve the asbestos exposure mess and assure compensation for the thousands of victims, strongly opposed the GOP measure, especially the asbestos section, Legislative Director Bill Samuel told lawmakers.
"The AFL-CIO is well aware that the system for compensating asbestos disease victims has had its share of problems, with victims facing delays and inadequate compensation and too much money being spent on defendant and plaintiff lawyers," he said.
The House bill "does nothing to improve compensation for asbestos victims and would in fact make the situation even worse. In our view, the bill is simply an effort by asbestos manufacturers who are still subject to asbestos lawsuits to avoid liability for diseases caused by exposure to their products," Samuel added.
The legislation, HR1927, faces an eventual loss. Even if the GOP-run Senate votes for it, Democratic President Barack Obama's Office of Management and Budget said his top staffers would recommend he veto it because it hampers access to the federal courts and "threatens the privacy of asbestos victims." The House passed the measure, 211-188, with 16 Republicans joining all 172 voting Democrats against it.
The class action curb says any class of people who file suit must suffer identical harms in identical ways from identical products. The asbestos bill was rolled into it.
The class action bill's practical effect would be to shut tens of thousands of workers and consumers out of court suits against companies whose products injure them or who perpetrate frauds on them. The asbestos bill harms asbestos victims by opening many of their records.
Given weak federal labor law, workers turn to class action suits against firms that harm them – such as the class action against Walmart for gender-basedpay discrimination – which was unsuccessful.
And the asbestos manufacturers, or their successor companies, have tied up victims in court suits for years, as they evade paying billions of dollars in damages to victims – shipyard workers, construction workers and others – who contracted cancer from the substance.
The class action section "provides that 'no federal court shall certify any proposed class seeking monetary relief for personal injury or economic loss unless the party seeking to maintain" the suit "affirmatively demonstrates each proposed class member suffered the same type and scope of injury as the named class representative or representatives,"' said House Judiciary Committee Chairman Robert Goodlatte, R-Va. His panel handled both bills.
"This will make it harder to certify members of a class in pay equity cases because each detail relating to the type and scope of the damage is often unique to the woman who was injured," said Rep. Gwen Moore, D-Wis., who pushed both the pay equity amendment and the housing and credit discrimination amendment. She said the bill means that woman workers could not file class actions "unless they made exactly the same pay (and) worked there" at a company "exactly the same number of years, which is ludicrous."
Asbestos victims, and their heirs, were shut out of hearings on the bill, according to a letter dozens of them signed. They were led by Susan Vento, widow of former Rep. Bruce Vento, DFL-Minn., who died of asbestos-caused cancer (mesothelioma) he contracted before taking office.
"Mesothelioma victims are typically racing against the clock to ensure their families aren't burdened with huge medical bills and that they are taken care of. It's astonishing to us that, of all the issues Congress could be addressing relating to asbestos, you have chosen one that does nothing for victims, but rather one that gives additional tools to the asbestos industry to drag out these cases and escape accountability," Susan Vento's letter said.
Photo: Nellie Kershaw (c. 1891 – 14 March 1924), factory worker, whose death from pulmonary asbestosis was the first such case to be described in medical literature.Her employers, Turner Brothers Asbestos, accepted no liability for her injuries, paid no compensation to her bereaved family and refused to contribute towards funeral expenses as it "would create a precedent and admit responsibility." Licensed under Fair use via Wikipedia.