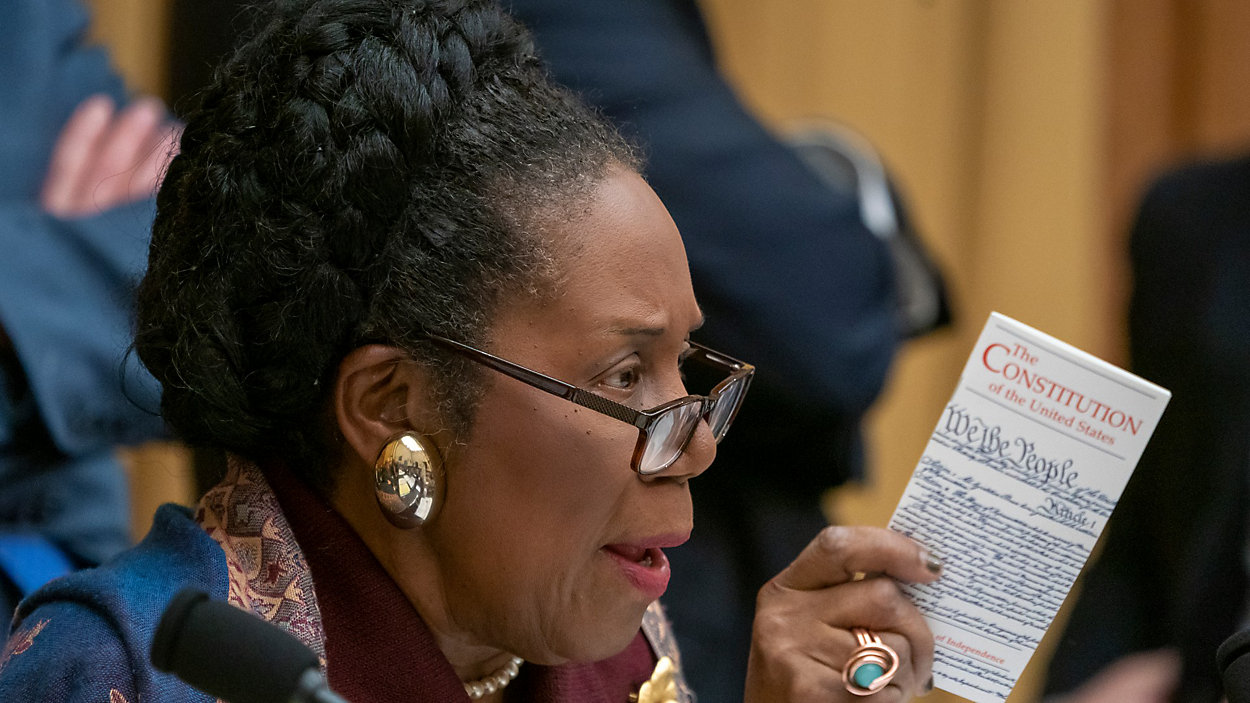 WASHINGTON—In a bipartisan vote just before the congressional recess, the Democratic-run House made it easier to prove age discrimination in employment. The 249-178 tally included 29 Republican "yes" votes, but 178 GOPers voted "no."
Rep. Sheila Jackson Lee, D-Texas, speaking for the legislation (HR2062), reported two of the nation's biggest unions, AFSCME and the National Education Association, support it. They have posted no statements about it on either union's website or in the Congressional Record, though.
Passing the measure, which would help end discrimination based on other factors, too, is "a priority for" Democratic President Joe Biden, his Office of Management and Budget said.
"The bill aligns the burden of proof for age discrimination with similar standards for proving discrimination based on race and national origin," OMB said. It also lets people "claiming discrimination to rely on any type or form of admissible evidence to prove an unlawful practice occurred."
HR2062 now joins a logjam of pro-worker measures piling up in the 50-50 Senate—and vulnerable to a GOP filibuster. A GOP filibuster threat killed the anti-age discrimination bill in the last Congress, too.
The measure would reverse a 2009 U.S. Supreme Court ruling, Gross vs FBL Financial Services, which made it harder for older workers to prove they suffered age discrimination. The court majority—5-4 along party lines—said someone alleging age discrimination must prove age was the sole reason.
Before that, going all the way back to the original Age Discrimination in Employment Act, Congress decided age could be among the "mixed motives" for a boss to discriminate.
"Discrimination against older workers is already illegal, but, regrettably, it is unnecessarily harder to prove because of the 2009 decision," House Education and Labor Committee Chairman Bobby Scott, D-Va., told his colleagues.  In the original case, "Jack Gross successfully proved his employer demoted older workers who refused to accept a buyout, while giving their jobs to younger workers. Yet it was only after the Supreme Court changed the rules and required Mr. Gross to retry his case that he lost with the higher standard, despite having the same facts, the same parties, and the same court.
"Age discrimination is a key reason it takes unemployed older workers nearly a full year, on average, to find another job. And when they do land a new job, it is often for less money, which can have a crushing impact on older workers' long-term financial security and ability to live independently as they age," Scott pointed out.
The NAACP and the American Association for Retired Persons (AARP) campaigned strongly for the legislation. The civil rights group noted age discrimination on the job particularly hits workers of color.
"Age discrimination often intersects with other forms of discrimination based on race and gender," wrote Hilary Shelton, the NAACP's legislative director. "Nearly two-thirds of women and more than three-fourths of African-American workers age 45 and older say they've seen or experienced age discrimination in the workplace. Over 9% of African-Americans felt pressured into early retirement because of their age, compared to 6.7% for other races.
"During the Covid-19 (coronavirus) pandemic, the decline in employment for older African-American, Hispanic, and Asian workers was twice that of older white workers. The ability for workers to confront age discrimination is an integral part of confronting discrimination generally in our country."
The Republicans, as usual, went after one of their favorite foes, trial lawyers, while claiming current laws address the problem. Their leader, Rep. Virginia Foxx, R-N.C., who in the past told local media that she believes unions should be illegal, called HR2062 "one-size-fits-all" legislation and "a solution in search of a problem."