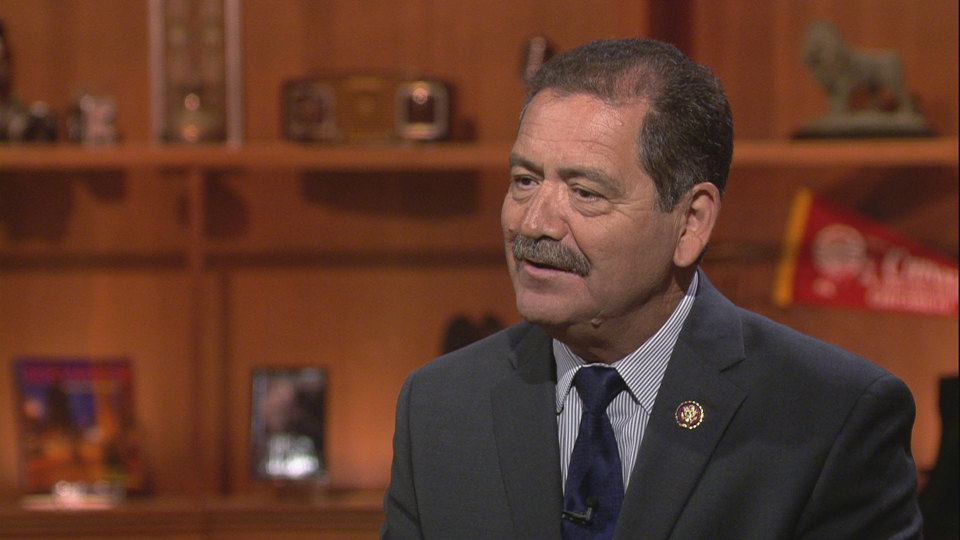 WASHINGTON—The Democratic-run U.S. House will vote on the Protect the Right to Organize (Pro) Act, the most-comprehensive pro-worker labor law reform bill in decades, by mid-February, top leaders have announced.
Communications directors for both House Speaker Nancy Pelosi, D-Calif., and Majority Leader Steny Hoyer, D-Md., said the vote would be before the President's Day recess that month.
The vote will come after 76 House Democrats, led by two – Reps. Jared Golden, D-Colo., and Max Rose, D-N.Y. – who hail from "swing districts" which GOP President Donald Trump carried in 2016, demanded lawmakers vote on the measure (HR2474).
"With House Democrats already following through on key priorities, like cleaning up corruption  and lowering  prescription drug costs, we believe the time is now for the House to also demonstrate its commitment to advancing major legislation that will empower our nation's workers," the lawmakers' letter said.
The Democratic-led House Education and Labor Committee approved the Pro Act in late September on a party-line vote, but Pelosi and her leadership team have not scheduled a floor vote on it yet, irking workers and union leaders.
The inaction also upset the lawmakers, including several who are union members.
"The Pro Act is bold, comprehensive legislation to strengthen unions and the American workforce," the lawmakers wrote. Signers included Reps. Andy Levin, D-Mich., a former union organizer and deputy AFL-CIO Organizing Director, and David Norcross, D-N.J., an Electrical Worker and former president of the Southern New Jersey AFL-CIO and the area's building trades council.
"It would protect  union elections from employer interference, require employers  to negotiate with newly elected unions, ensure employees can't be misclassified as supervisors or independent contractors, invalidate state 'right-to-work-for-less' laws, and stiffen  penalties for violations of workers' rights."
The Pro Act would undo most of the damage to workers' rights inflicted by GOP-passed legislation – the Taft-Hartley Act of 1947 and the Landrum-Griffin Act of 1959 – and court rulings since the original National Labor Relations Act of 1935.
It would also strengthen the original National Labor Relations Act by inflicting real penalties, including high fines and allowing immediate injunctions to reinstate illegally fired workers, on labor law-breakers.
Two of the Democratic hopefuls on the campaign trail, former Vice President Joe Biden and former South Bend, Ind., Mayor Pete Buttigieg also advocate high fines for labor law-breaking firms. Biden suggested criminal charges – and jail terms – for chronic individual law-breakers, too.
"For decades, workers  have endured  attacks  on their wages and workplace  rights," the lawmakers' letter said. "Union members earn 13% more than their non-union counterparts. However, special interest-funded  attacks  on labor laws have slashed  union membership from 33%  of the national workforce in 1956 to 10%  in 2018." It's actually 10.7%, pending release of 2019 union density data, from the Bureau of Labor Statistics, on Jan. 22.
"From 1980 to 2014, while income for the top 1% of earners grew by 205%, income for the bottom 50% of workers  grew by only 1%.  It doesn't have to be this way." They also noted public support for workers and unions is "near a 50-year high," at 64%, according to Gallup polls. That includes 45% of Republicans.
"I came to Congress to raise the standard of living of working people. This bill is going to do that," Levin declared when the House panel passed it last year.
"I have spent most of my career as a union organizer and know first-hand the transformative power that comes with the ability to organize…Income inequality is at historic levels and working people are suffering in an unfair economy that favors the ultra-rich.
"One way to level the playing field is to restore unions to the organizing force they once were – before special interest-funded attacks crippled union membership."
The law, drafted by pro-worker lawmakers and union legislative representatives, "restores decades-old promises to working Americans that they can come together to advocate for better wages, safer workplaces, and the basic human dignities that all workers deserve."
"It will prevent employers from stonewalling workers' right to organize. And it will tackle one of the biggest threats to workers' rights in recent memory: so-called 'right-to-work' laws."
"The evidence is clear: these laws have resulted in substantially lower union membership in every state where they have been passed. This has reduced wages and benefits for all employees  and silenced workers by suppressing organizing efforts."
RTW laws, though Levin did not say so, predominate in Republican "red states," and started as a Southern racist scheme to prevent white and African-American workers from uniting for better wages and working conditions.
Now, "the purported justification for these laws – promoting economic growth – has proven bogus," Levin said, citing studies showing "zero correlation between 'right-to-work' laws and increased employment, manufacturing, or attracting new employers.
"Every worker has the right to be treated with dignity and respect," said Rep. Susan Wild, D-Pa., a first-term lawmaker and part of the wave of new Democratic female representatives elected in 2018.
"That's the fundamental promise of the labor movement but those rights have been challenged over the years and too many people are facing repercussions, or worse – losing their jobs just for trying to organize for better pay or fair treatment. We are overdue for leveling the playing field by protecting the right to organize and holding employers accountable for the mistreatment of the workers their businesses are built on,"
"Workers win when they band together and use their voices to raise wages and strengthen standards in their workplace," Norcross said when he signed on as an original co-sponsor of the Pro Act.
"I know how important it is for working families to organize together because I lived it. I fought for New Jerseyans at the negotiating table for decades. Now, we must fight back against attacks on democracy in the workforce. We need to come together and pass the PRO Act to help restore workers' rights."
Other signers of the letter include Reps. Alexandria Ocasio-Cortez, D-N.Y., Cheri Bustos – a former News Guild member who now chairs the Democrats' campaign committee – Jesus "Chuy" Garcia and Jan Schakowsky, all D-Ill., and Mark Pocan, D-Wis., a Painter.
The anti-worker GOP Trump administration has yet to weigh in on the Pro Act. Business is expected to launch an all-out campaign of propaganda, misinformation and lies against it, just as it did when the last labor law reform effort surfaced a decade ago.