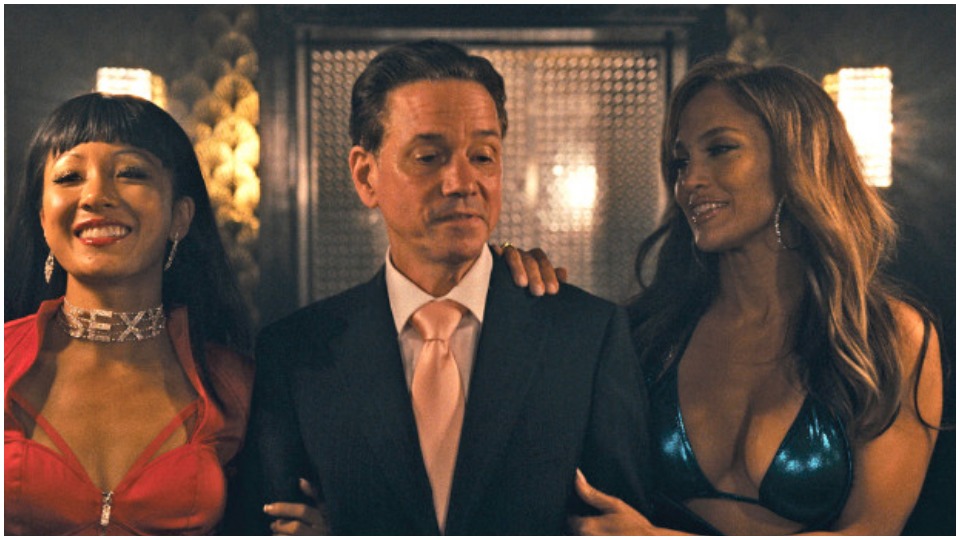 Already generating Oscar buzz, Hustlers has started its box office run with a solid $2.5 million in Thursday night previews ahead of going nationwide on 3,250 screens Friday. The film sports a smoking hot star-studded cast, featuring Jennifer Lopez (Maid in Manhattan), Constance Wu (Crazy Rich Asians, Fresh Off the Boat), Keke Palmer, and Lili Reinhart. It also features rappers Lizzo and Cardi B (who has notoriously spoken out about her own experiences with stripping before her music career took off, a point that becomes relevant in just a moment).
Hustlers was inspired by Jessica Pressler's viral New York Magazine article, adapted to the screen by director Lorene Scafaria, and retells a modern Robin Hood story. The film follows the trials and tribulations of Destiny, a New York-based dancer who is struggling to support herself and her elderly grandmother. When Destiny meets Ramona—the top moneymaker and sparkling matriarch stripper—at the nightclub, her whole world turns upside down. Ramona takes Destiny under her wing, with the promise that she would show her the ins-and-outs of the game.
Destiny and Ramona seem to have relative success working with each other in the beginning, both exemplifying a natural chemistry that transcends the workspace. They become deeply entrenched in each other's lives, with Destiny meeting Ramona's only daughter and learning of her dreams to launch a swimsuit line. Meanwhile, Ramona continues to mentor Destiny, helping her assert herself and manage some of their less favorable clientele. The two share an unbreakable bond, only solidified by their unified determination to be filthy rich.
The club's cash flow, however, comes to a screeching halt when the 2008 Wall Street financial crash hits. The VIP champagne rooms are suddenly barren, and guests are scarce, as many of the dancers are left to go back to the main floors where the tips are less generous.
The film's deeply political themes highlight the multitude of ways in which the fallout of Wall Street's greed affected everyone—including sex workers. Many women dependent on jobs in what's seen as a "lower-level" industry found themselves out of work. The financial crisis of 2008 left many working-class people's lives in disarray, but it hit the sex worker industry in a way that went largely unremarked and unnoticed outside of those involved in it.
Desperate not to lose everything they have worked so hard for, the girls hatch a plan to start a "fishing" scam. The scheme entails specifically targeting Wall Street moneymakers at other high-end bars—places outside of the strip club where suit-and-tie types are still hanging out for a drink. One of the girls would get the guy drunk under the guise of being "interested," while another would spike his drink. Afterwards, they would all drag the intoxicated man back to the club to max out his credit cards. Most men who discover what's happened to them the following morning are either too embarrassed to report the crime or are not taken seriously by the police.
On the surface level, this sort of scam sounds immoral and illegal (which it was), but as Lopez's character explains in the film: "These Wall Street guys, you see what they did to this country? They stole from everybody. Hard-working people lost everything, and not one of these douchebags went to jail." Viewers can't help but cheer on the film's savvy girl gang as they turn the tables on the greedy exploits of Wall Street bankers.
Hustlers could have gone in so many directions. It was initially predicted that the film would be marketed as a standard chick flick, but instead it rose above and made it rain on critics' and audiences' expectations. Scafaria took a long-form interview and crafted it into an intimately personal narrative of perseverance, survival, and retribution. The story is both witty and filled with humor but also showcases the uncomfortable consequences of capitalism.
Lopez has come so far since her days of Gigli; she displayed grace, poise, and a raw authenticity in her performance as Ramona—truly deserving of all the praise she is receiving. Hustler encompasses all the grit of films like The Wolf of Wall Street and adds a much-needed feminine twist, putting into perspective the reality that many sex workers face across the country. As Lopez's character, Ramona, says in the film, "It's all a strip club—you have people tossing the money and people doing the dance."