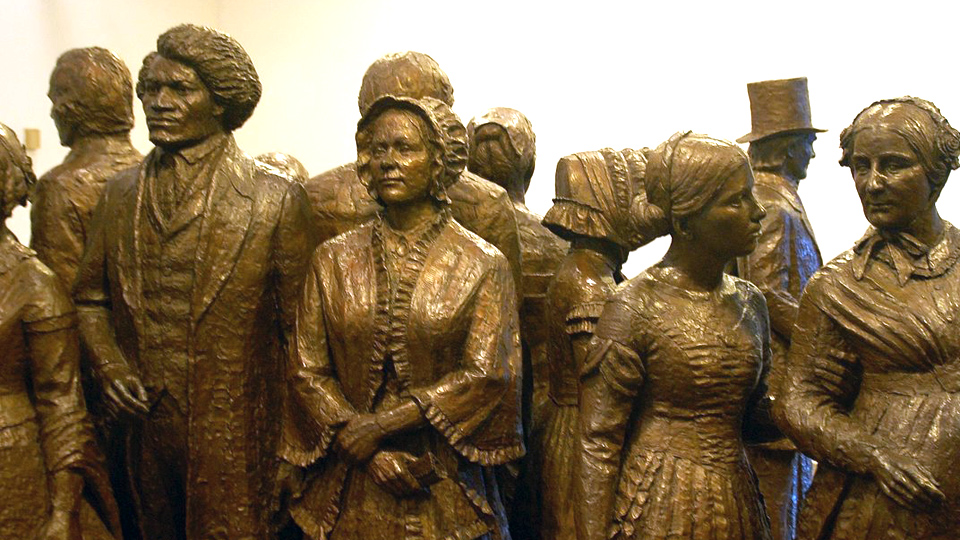 "The right of citizens of the United States to vote shall not be denied or abridged by the United States or by any State on account of sex." Thus reads the 19th Amendment to the U.S. Constitution, which passed on August 18, 1920, when Tennessee became the 36th state to ratify the amendment, giving it the two-thirds majority of state ratification necessary to make it the law of the land. The record of the action was sent by train to the nation's capital, arriving in the early hours of August 26. At 8 a.m. Secretary of State Bainbridge Colby signed it without ceremony.
That was 96 years ago. Now there are thousands of women born before that date (!) who are proudly casting their ballots for the candidate they hope will become the first woman president of the United States. One is Chicagoan Beatrice "Bea" Lumpkin, long-time People's World writer.
A new website features photos and mini-profiles of these women, who are all now in their upper 90s and past the century mark. They live in more than half of the states.
Witnesses to a century of history, these voters are an essential reminder of our nation's possibilities as we strive to form a more perfect union.
Here is the site to click on for these wonderfully inspiring stories.