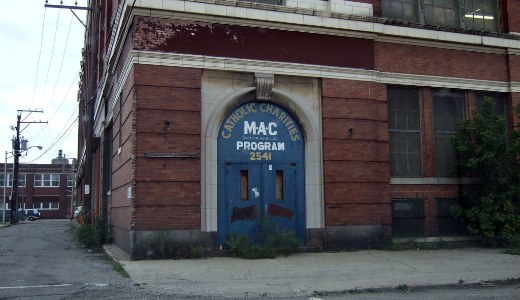 CHICAGO – Democratic Gov. Pat Quinn and the state of Illinois declined to renew foster care and adoption contracts with Catholic Charities across the state due to the religious group's refusal to place children with same-sex couples, as required under Illinois' new civil unions law.
State officials sent letters to four Catholic Charities agencies that place children, explaining the decision.
The bill was passed in December 2010 , signed into law by Gov. Pat Quinn in February and went into effect last month.
"Your agency has made it clear that it does not intend to comply with the Illinois Religious Freedom Protection and Civil Union Act," read the letter, which was sent by the Department of Children and Family Services to four dioceses located in Peoria, Joliet, Springfield and Belleville.
Last month, attorneys for DCFS told Catholic Charities the religious agency must treat civil union couples the same as married couples in their foster care services. Catholic Charities filed suit against the Attorney General's office and DCFS, arguing that the agency should be allowed to maintain their policy of only placing children with married, heterosexual couples and singles who are not living with a significant other.
Some Catholic groups argue the new civil unions law, which gives gay couples many of the same rights as married couples, goes against their religious beliefs.
But Gov. Quinn, a practicing Catholic, is defending the state's new civil unions law over Catholic Charities.
"They made a choice," Quinn told reporters in a news conference Monday. "They have a law in Illinois. It's the civil unions law. I signed it into law. We're not going back. Any organization that decides that because of the civil unions law that they won't participate voluntarily in a program, that's their choice."
The Catholic organizations have asked a Sangamon County judge to temporarily block the DCFS termination of foster-care and adoption contracts until the legal case is resolved. A decision on an injunction could come as early as this week.
The recent decision by Quinn and state officials drew praise from Democratic State Rep. Greg Harris, the civil unions law's chief House sponsor.
"They're totally within their rights to determine who can or cannot be married under their church law or who can be married by a priest or rabbi or in their facilities, but this is different," Harris told the Chicago Sun-Times. "But here, they're coming to the state to get contracts to provide government services on behalf of the state. They can't pick and choose which Illinoisans they think are worthy of those services."
The dispute could possibly end the historic partnership between the state and Catholic Charities, initiated by the Roman Catholic Church a half-century ago. Critics note some 2,500 children could be displaced if the foster care and adoption contracts are not renewed with Catholic Charities.
However state officials say they are confident that other agencies complying with the civil union law will step up to take Catholic Charities' caseloads.
Kendal Marlowe, a DCFS spokesman told the Chicago Tribune, "We have a strong community of private-sector, not-for-profit child welfare agencies who stand ready to take these cases." Marlowe notes the state cannot agree to do business with partners who have declared their intention to violate state law both in letters to DCFS and in court documents.
"We cannot enter into a contract for services with anyone who has publicly, affirmatively stated that 'we will not follow the law in delivering those services,'" said Marlowe. "These agencies have chosen this course, and we must now plan to transition these cases with the least disruption for the children we serve."
Photo: Crowbert // CC 2.0