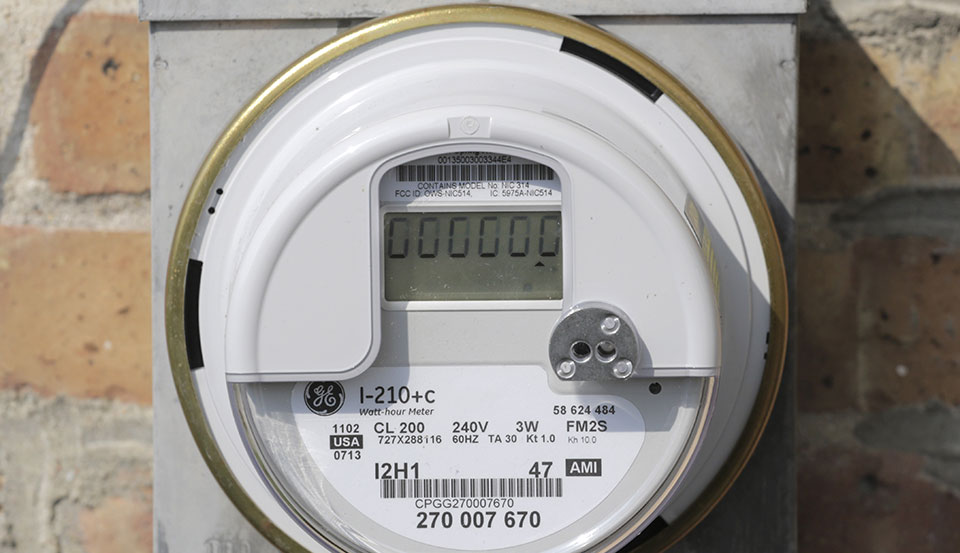 Last March, the Illinois Commerce Commission enacted a moratorium on utility shutoffs that would last through May 1. Afterward, Attorney General Kwame Raoul came to an agreement with utility companies to extend the moratorium until 30 days after the state entered phase four of its five-phase reopening plan, but no later than Aug. 1. These agreements were meant to help support working families as unemployment skyrocketed and finances dried up. While the Illinois eviction moratorium has recently been extended until Aug. 22, families could be without power, gas, and more during much of the month if the utility companies do not relent and reach a new moratorium agreement with the state. So far, it looks like they are determined to cut the cord on families who can't pay up.
Illinois officially entered phase four on June 26. At that time, rather than negotiating a moratorium extension, utility providers instead began threatening shutoffs. Ameren Illinois, a major service provider for the central and southern areas of the state, sent a letter stating shut-off notices will be coming July 29, and if payment is not received, service disconnections will commence on Aug. 11.
If that wasn't enough, just 11 days after the utility shutoff spree starts, widespread evictions will follow as the eviction moratorium expires. Moratorium extension or not, there is already a large backlog of eviction petitions filed by landlords which will eventually proceed through the courts. Even if the evictions get push back, there may end up being situations in which people, desperate for shelter, are still in their homes but without electricity and gas.
Illinois does have a program to assist households in need, the Low-Income Home Energy Assistance Program (LIHEAP). According to the National Coalition for a Civil Right to Counsel (NCCR), however, there are nearly 762,000 households at risk of eviction. This is nearly three times the number of households the Illinois Housing Development Authority (IHDA) has financed in its 53-year history. It's reasonable to deduce that the LIHEAP program will not be sufficient for the state's current needs, as some families are already not receiving requested aid. With the state unemployment rate being over 10% the past two months, it seems even more likely that there will be more families unable to afford their utility bills. Compounding the issue, the $600 in supplemental federal unemployment relief expires July 31st, with the Republican Senate in Washington so far still unwilling to agree to a renewal.
Ameren is not alone in getting primed for shutoffs. Even smaller energy suppliers are taking inhumane measures against their customers during the pandemic. Activists in the city of Macomb reported that McDonough Power Cooperative has already been cutting power to individuals with no notice. At least one who had their electricity disconnected had to take out a loan to get their power back on, even after attempting to negotiate with the cooperative.
Such news prompted downstate activists to initiate a campaign to push for a new agreement between Illinois and energy suppliers, for a new moratorium. A multi-organization coalition to tackle these issues has been established. It includes the Bloomington-Normal Club of the Communist Party USA; UIUC's Students Against Sexual Assault; UIUC Black Students for Revolution; the Solidarity Committee of the UIUC Graduate Employees Organization (Local 6300); Lincoln County Direct Action Alliance; Decatur Defense Action and Mutual Aid; Our Revolution-Downstate IL; Democratic Socialists of America chapters in Central Illinois, Christian County, Logan County, Peoria, and Western Illinois; and the Champaign-Urbana group of the Party for Socialism and Liberation. Even more groups are expected to sign on.
The coalition has started collecting testimonials to petition Gov. J.B. Pritzker to act.
"I am unemployed and was denied unemployment. I have a past due bill and getting shut off would leave me without the ability to cook for my five children," said John Keating of Central Illinois.
Another downstate Illinoisan said, "Living in a small town, many people are still out of work. LIHEAP hasn't replied back to several families' asks for help, or if they have, they want them to drive an hour or so away which isn't possible for many of these families or elderly. Ameren can survive without payments; companies can survive. Families and people CANNOT right now."
While Illinois looks to abandon working families, Alaska had the foresight to extend its utility moratorium into November. Similar to Illinois, Maryland's utility moratorium ends Aug. 1, unless further amended. Many other states have elected to offer some small financial aid, similar to Illinois' LIHEAP, or passed off the issue to municipalities, creating an issue of systemic injustice.
The trend then is clearly going against the working class as states allow energy corporations, many of which are still profitable, to suck struggling families dry. Many of these are the same companies that had hundreds of millions of dollars in business relief made available to them through the CARES Act.
Additionally, the pending utility shutoff spree showcases the ineffectiveness and inhumanity of for-profit, or even private non-profit, utility companies. With money on the line, energy companies are driven to disconnect services when payments don't get made. Ameren reported a net income of $146 million in the first quarter of 2020. By contrast, city- and publicly-owned utilities, typically water and sewage, have been able to suspend disconnects, and even payments, indefinitely during this time.
Of course, there has been action taken in the interests of workers in the past. In Illinois, utilities cannot be shut off during "heating season," Dec. 1 through March 31, without making an overwhelming case for doing so. Those who are on LIHEAP, for instance, cannot have their utility shut off at all and can even have it reconnected during this time. Additionally, a Chicago ordinance requires landlords to heat buildings to at least 63 degrees from Sept. 15 through June 1 each year. Clearly, the state can step in on side of the working people rather than the for-profit corporations—but it takes a struggle to make it happen.
What is also clear is that activists and residents in central and southern Illinois are not allowing Ameren to carry out their shut-off plans without a fightback. On July 29, coalition partners launched a campaign to demand the Illinois Commerce Commission push for a renewed utility moratorium statewide, meaning it would apply not only to Ameren but also ComEd in northern Illinois and MidAmerican in the Quad Cities. The immediate demand is a full halt on all utility shut-offs. This is critical as the COVID-19 pandemic continues to plague the U.S.
Those interested in the campaign can follow associated groups through social media with the hashtag #NoAmerenShutoffs. The coalition is asking supporters to tweet #NoAmerenShutoffs to @GovPritzker and @ILAttyGeneral, call the Illinois Commerce Commission and leave an informal complaint, or reach out to their local council members, state representatives, or state senators to raise the issue.
Update: The Illinois Commerce Commission just voluntarily extended the utility moratorium until September 1.