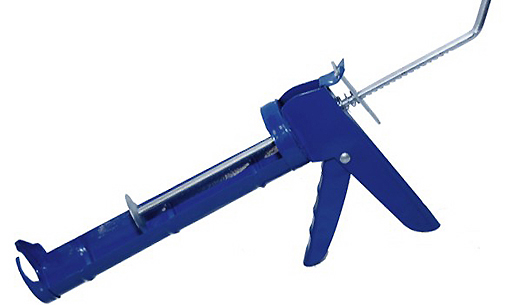 ORLANDO, Fla. (PAI) – Pat Quinn claims he is thinking out of the box. The times – and the economy of both his state and the nation – demand it. And he wishes politicians in Washington would do the same.
The Illinois governor brought that message to a small breakfast meeting of 75 current and potential backers during the AFL-CIO Executive Council meeting here, and to an exclusive interview with Press Associates Union News Service.
Just finishing his first year in office, and having won a narrow Democratic primary victory over the state treasurer, Dan Hynes, Quinn seeks his first full term in the Prairie State's governor's chair. "Primaries are family fights," he says.
Unlike many past years, which saw many notable politicians, hat in hand, come to AFL-CIO union presidents seeking support, Quinn was the ranking elected official in Orlando, with one exception: Democratic Vice President Joseph Biden, who spoke to the council on his second of two stops in the economically hurting Sunshine State.
But like virtually all other governors, Quinn faces a plethora of problems: Double-digit jobless rates, declining tax revenues, strain on public services, "foreclosures at all-time highs," a huge budget deficit – of $13 billion – and angry and disaffected voters.
Most governorships nationwide are up for election this year, and their occupants all face the same ills and voter anger, as do pro-worker U.S. lawmakers. The anger has shown up electorally: Four of the governors of the nation's six largest states either cannot run again, are seeking higher office or are retiring.
Only Quinn and right-wing Texas Republican Rick Perry seek new terms, and both had tough sledding. Perry faced a bitter 3-way primary on March 2 and a potential runoff. Quinn won 50.3%, or about 8,000 votes – a landslide compared to the winner of Illinois' 6-way GOP gubernatorial primary, who triumphed by 250 votes.
Republican foe Bill Brady, whom Quinn did not name, "is very anti-labor," the governor says. "I don't believe we should have a situation where people don't have a decent wage and decent working conditions," Quinn adds.
But the economic ills of Illinois and other states forces Quinn to think differently, he says, adding others should also do so. "We have to throw away the ordinary playbook," in solving the widespread economic ills, he declares.
But Quinn's solution, like that of other governors of both parties, is a 4-letter word: Jobs. That same emphasis won conservative Republican Bob McConnell the Virginia race last November. A 12.4% statewide jobless rate helped push term-limited California GOP Gov. Arnold Schwarzenegger into retirement.
One difference in his jobs push, Quinn says, is that he's working closely with the state's unions. Schwarzenegger is at constant loggerheads with the California Labor Federation. Perry shares the anti-union attitude of his predecessor, George W. Bush.
And one similarity between what Quinn's doing in Illinois and what former Illinois Democratic Sen. Barack Obama, now president, is doing, is that they're emphasizing revitalizing manufacturing to put people back to work and create a new economy.
In one example, Quinn said Illinois state government "worked hand-in-hand" with the state's United Auto Workers in a campaign to get Ford to build its new assembly line for the Explorer at a plant in Chicago's Southwest Side.
"They enjoyed a big increase, 90%, in sales of the Taurus, which is built there," Quinn said of the only Detroit-based car company that did not need or take federal loan guarantees – and that reported a profit. That sales success was a big selling point for the state, and Illinois won Ford's nationwide competition.
But autos are part of the "old" economy, even though the new Ford assembly line, to start this year, will bring 1,200 more factory jobs to Chicago, plus six spin-off jobs for each factory job.
Quinn's other big example is a $31 billion infrastructure plan he pushed through the legislature last year, despite Illinois' red ink. Like Obama's stimulus law, Quinn's mixes traditional construction jobs and new "green" jobs: Weather-stripping, energy efficiency, solar panels on buildings, high-speed trains from Chicago to St. Louis and elsewhere. Quinn calls it the biggest state public works plan in the U.S. "We need to use public works to put people back to work," he says. (The rail money is federal.).
And that leads to another Quinn idea, which is really an old one: Revive FDR's Depression-era Works Progress Administration, on the state level. U.S. Rep. Phil Hare, D-Ill., a former UNITE shop steward and garment worker, has a similar idea for the federal government. "We need a state Conservation Corps and a 'Green Teens' corps. We have problems with youth violence and we need to counter that," by teaching jobless teenagers "how to use caulking guns," Quinn explains.
"The big issue is to get our economy back on track," Quinn said, agreeing with Biden, AFL-CIO President Richard L. Trumka, and every other speaker in Orlando.