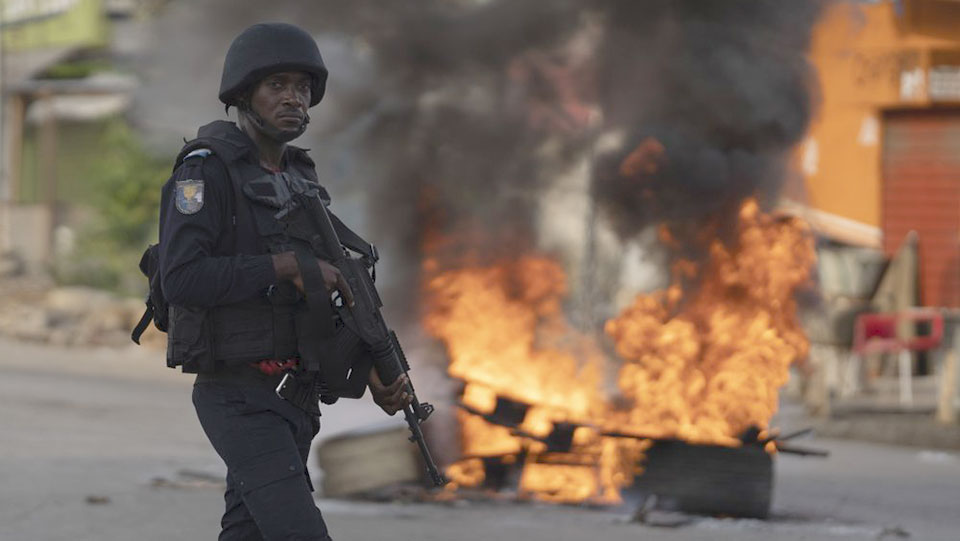 Ivory Coast's electoral commission says that President Alassane Ouattara overwhelmingly won Saturday's election, handing him a third term in office following a boycott from the opposition.
Fears that the decision could trigger violence were raised after security forces broke up an opposition press conference on Tuesday afternoon and fired tear gas to disperse international journalists and others gathered on the surrounding streets.
Some 30 people are believed to have been killed already with opposition leaders calling for people to take to the streets in "acts of civil disobedience" and remain "mobilized until the final victory."
The United Nations refugee agency reported that more than 3,200 Ivorians had fled to neighboring Liberia, Ghana, and Togo amid fears of post-election violence.
Ouattara received 94.3% of the vote in Saturday's election, the commission confirmed. Turnout was 53.9%, according to election officials. But the opposition insists only 10% of Ivorian voters took part. Forty of 44 other potential candidates were disqualified and blocked from running before the election.
Leading opposition figures Pascal Affi N'Guessan and Henri Konan Bédié branded the election illegitimate after 40 of the 44 potential candidates were disqualified from running, including former prime minister Guillaume Soro and ex-president Laurent Gbagbo.
Ouattara has been in power for 10 years and insists that the two-term limit does not apply to him because of a 2016 constitutional referendum. He's an economist by profession and worked for the International Monetary Fund. In the 1990s, the IMF forced the Ivory Coast [officially the Republic of Côte d'Ivoire], government to put him in charge of the country's economy as part of the "Structural Adjustment Program" required to get financial assistance.
This article has been supplemented with material from The Associated Press.