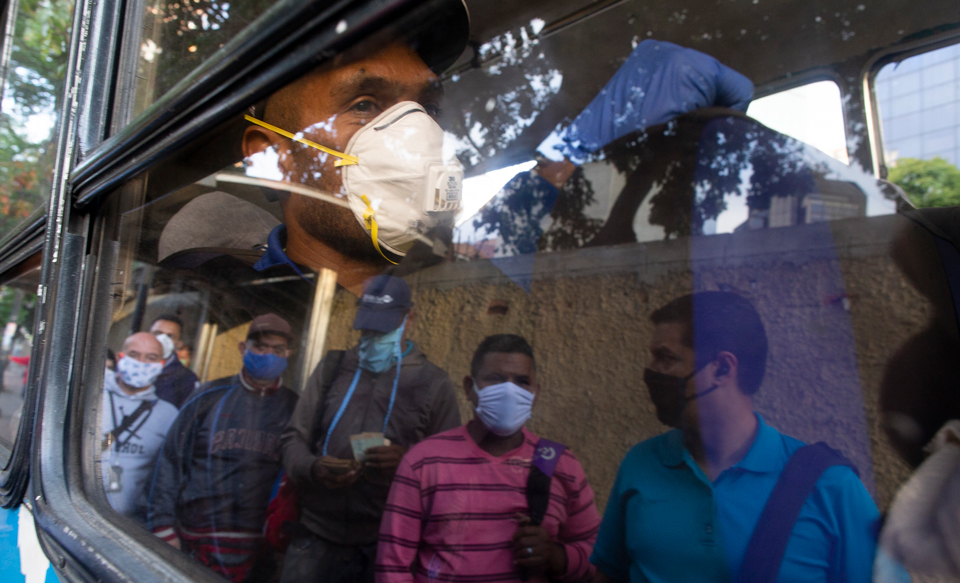 The International Monetary Fund (IMF) has rejected Venezuela's request for a $5 billion emergency support package to help strengthen the country's health system in the fight against the coronavirus outbreak.
President Nicolas Maduro wrote to the global financial organization earlier this week asking for support as the country struggles to cope with crippling U.S. economic sanctions.
In a letter to IMF director Kristalina Georgieva, he said: "Only under the spirit of solidarity, brotherhood, and social discipline will we be able to overcome the situation that comes our way, and we will know how to protect the life and wellbeing of our peoples."
He noted that the World Health Organization had deemed the coronavirus outbreak "a public health emergency of international importance which requires the union of all countries" working together to minimize its consequences.
Maduro said that the finances were needed to help Venezuela protect its people and strengthen its stringent detection and control measures. The government initiated a "collective quarantine" on Monday, leaving the country in lock-down with schools closing as cases continued to rise.
It has received support from Cuba, which has sent a team of medics and supplies, including stocks of the interferon alfa-2b drug which is reported to be effective in treating patients with coronavirus.
But the IMF said that Maduro's request could not be considered, claiming that there was "no clarity" among member states on who to recognize as Venezuela's leader.
A number of countries, including the U.S., Britain, and Canada, recognize opposition leader Juan Guaidó, who declared himself interim President of Venezuela last year, shortly after Maduro's inauguration.
Guaidó has launched a number of failed coup attempts against Maduro, all of which have ended in embarrassing humiliation as he failed to win the support of the people and the country's armed forces.
Maduro also appealed for support from the WHO, warning that Colombia was not taking enough measures to secure the border and that potentially infected Colombians were being forced to cross into Venezuela to avoid high medical bills at home.
The U.S. has been criticized for increasing sanctions on Venezuela.
China's Foreign Affairs spokesman Geng Shuang warned: "At a crucial moment in which the governments and peoples of all countries are fighting together against the epidemic of a new coronavirus, the American side, however, is determined to continue shaking the stick of sanctions against Venezuela, which is going against the minimum spirit of humanity."