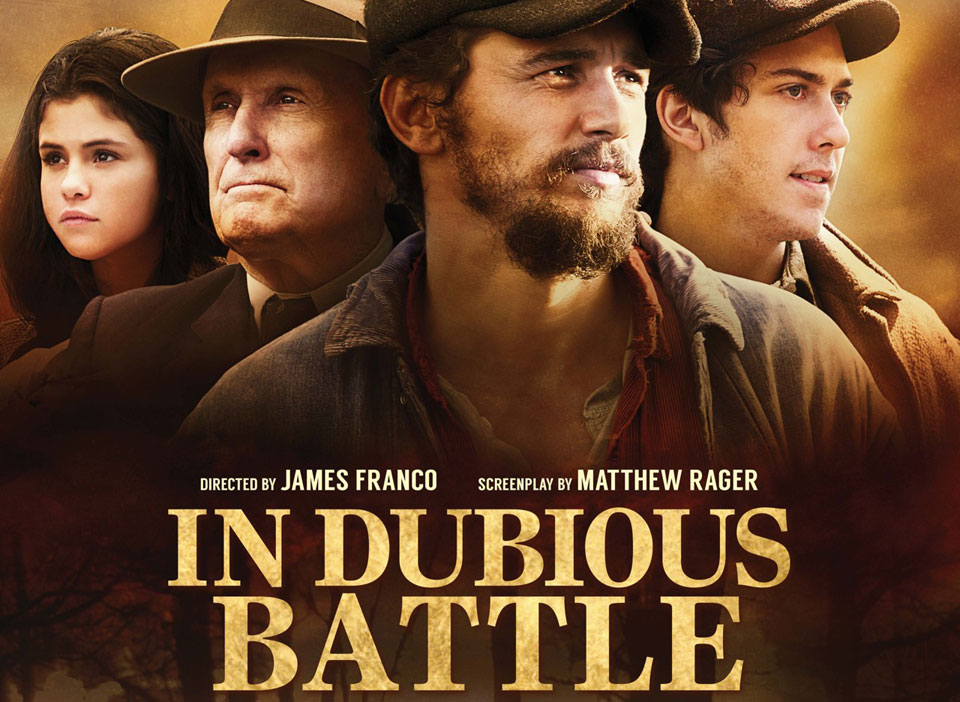 LOS ANGELES—Marx @ 200: The Marxist Movie Series presents In Dubious Battle in a screening on Thurs., Oct. 25.
More militant than The Grapes of Wrath, and written three years before, John Steinbeck depicted a bitter Red-led strike in California's orchards in his 1936 novel In Dubious Battle. James Franco stars in and directs this underappreciated 2016 gem with Selena Gomez, Robert Duvall, Ed Harris, Sam Shepard, Bryan Cranston (who previously portrayed blacklisted screenwriter Dalton Trumbo), and Vincent D'Onofrio.
The film treats a subject that is still all too relevant: the fight for a living wage.
The screening of In Dubious Battle, 113 minutes, will take place at the L.A. Workers Center, 1251 S. St. Andrews Pl., Los Angeles 90019. The address is accessible only from Pico Blvd. Film historian/critic Ed Rampell introduces the film, followed by Q&A.
The trailer can be viewed here.
Doors open at 7:00 pm and the film starts by 7:30 pm. Light refreshments are served. A donation is requested.
Marx @ 200: The Marxist Movie Series commemorates the bicentennial of Karl Marx's birth by screening films by and/or about Marxists. For complete schedule see here.