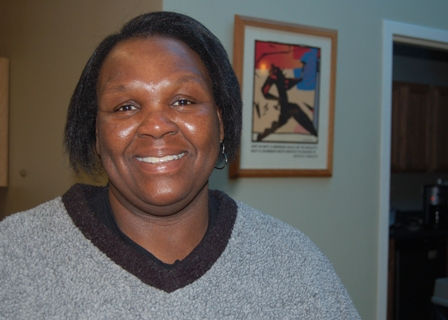 CHICAGO—It's just another cold day in the Windy City. People are going to work and school, picking up groceries, or putting in their application for help to pay their heating bill.
On South Halsted Street here car traffic seems lighter than usual. The neighborhood that was on the verge of becoming gentrified stands pockmarked with empty storefronts. As people carry on their daily life, the political media is all focused on President Obama's State of the Union speech slated for tonight. The speech comes at a time when there is a swell of anger and dissatisfaction among the public about the state of the economy. Unemployment still hovers at 10 percent, while banks bailed out at tax payer expense pull in record profits.
Plus coming off a major Republican upset in Massachusetts for the U.S. Senate and job approval ratings hovering at just below 50 percent, the pundits say the president is on the ropes.
But what do your neighbors say? Or the ordinary Jane, John or Jose?
It was a bit surprising, but the people I interviewed seemed supportive and even patient with the president.
OK. This is Chicago after all and there is a hometown love for the Obamas. And my sampling is rather small to draw too hard and fast conclusions. But the interviews did give me some pause: on how regular folks view the presidency and Washington politics. Both seemed pretty far removed from day-to-day working-class living.
Melissa Parks, a grandmother who lives in Wentworth Gardens housing development, near White Sox ballpark, urged patience with the president. "I feel like he's doing the work," she said. "We should be patient, and pitch in."
But she did warn that she felt he was "trying to please everybody. And there are some people you just can't please."
Issue number one for Parks? "Health care. I don't have any."
Lisa Martin was waiting in line to drop off her mother's application for help to pay the heating bill at the neighborhood CEDA program, the Cook County-run service that administers the federal Low Income Home Energy Assistance Program, LIHEAP.
Martin, a mom of one and pregnant with her second, is a childcare provider. She used to work part-time, so she could take care of her daughter and make some money. But lots of parents, she said, aren't working so that means not a lot of work for her.
Martin sees politics on a local level. She sees her alderman out and about. "He walks around the neighborhood. He's out there. A regular person." And Martin says all politicians, including the president, should keep their promises. "If they say they're going to do something then do it. Let us know you're making an effort."
Martin also reminded the president that a lot of people are hurting. (See video.) Family members and friends are truck drivers, she said, and they aren't getting work. Plus, some of her friends have immigration status issues, she said, which complicates their lives. "They lose their jobs, then they have to get one at a restaurant and make about 25% of what they were making before. They are trying to support their families too."
Progressive activists worry that the president will move too far to appease the GOP conservatives in his speech, alienating his base among union members, African American, Latino and young voters, who are more likely to stay home in mid-term elections if they don't see a reason to vote. Or, as in the case of Massachusetts, many either stayed home or voted for Republican Scott Brown because the current health care plan and the job-saving stimulus didn't go far enough. Obama's pre-speech messages about a spending freeze, deficit reduction and tax cut-only-method for job creation seem way too timid at a time when bold action on the economy is needed, progressives say.
Organizing For America, the grassroots group formed out of the army of Obama campaign volunteers, is hosting State of the Union Watch Parties across the country. Obama's campaign manager, David Plouffe, fresh off his book tour and now back into campaign mode, will be addressing the gatherings before the speech. Plouffe is widely regarded as a political wunderkind who pulled together new technologies, strong grassroots mobilization and the message of "change" in 2008. He has just been hired as a consultant by the Obama administration to, perhaps, "rally the troops" and motivate the base for the November congressional and state elections.
Plouffe's recent e-mail message to OFA already goes in that direction. He called on Obama supporters to "regroup, refocus, and re-engage on the vital work ahead." Acknowledging the problems, including Massachusetts, Plouffe said, "We've hit some serious bumps in the road recently in our march toward change. We always knew it would be difficult, but this past week has definitely been a hard one, for all of us."
Chicagoan Barbara Becker is hosting a SOTU party. She supports Obama's campaign message about the people making change.
"He is balancing a multitude of challenges that he inherited, with unemployment, two wars and an unsupportive substantial minority in the legislative body and judicial bodies. The challenge of governing is not the easiest. We, the U.S. people, are not as fully informed and active as we need to be. Like Obama said, he was not the change, we the people are the guarantee for change," she said.
Photo: Mrs. Melissa Parks says the president shouldn't try to please everybody. Teresa Albano/PW