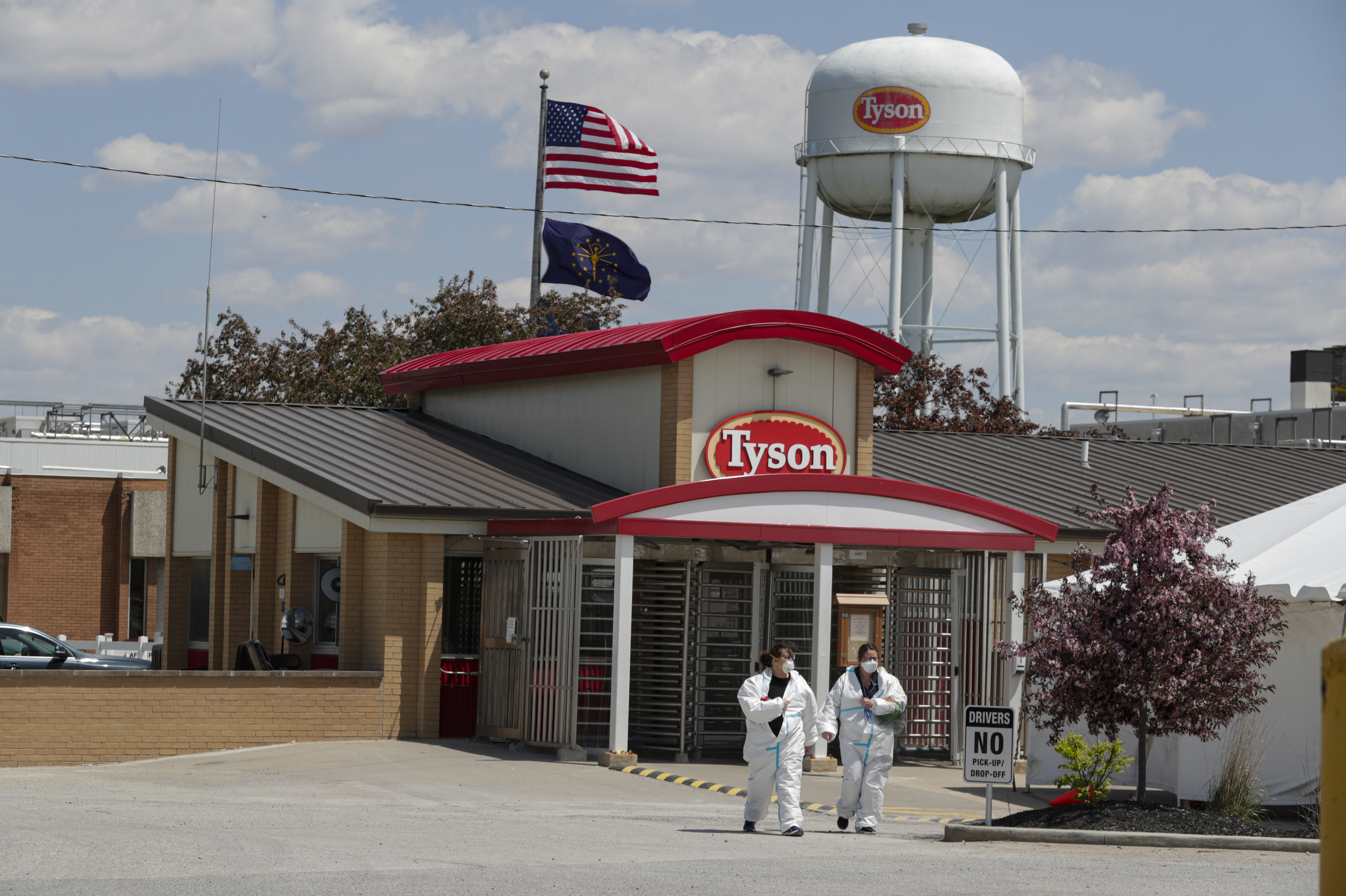 WASHINGTON —In a win for pork plant workers and their union, the United Food and Commercial Workers, the Biden administration's Agriculture Department threw in the towel on a Trump USDA plan for no speed limits on production lines in U.S. pork processing plants.
USDA announced May 28 it would not appeal U.S. District Judge Joan Ericksen's March 31 ruling terming Trump's unlimited line speeds scheme illegal. That's because, she said, his USDA broke federal law and was "arbitrary and capricious" when it ignored both worker and consumer safety in abolishing the speed limits.
Ericksen gave USDA 90 days to come up with a rule and do so correctly by accounting for the cost to workers and not just pork producers' calculations that faster line speeds would add $82.5 million to company coffers every year.
"With USDA's statement, the Biden administration is reaffirming its commitment to worker safety," union President Marc Perrone said after USDA's announcement. UFCW and its locals in Minnesota, Iowa, and Kansas had sued USDA in the first place in Ericksen's court.
Trump's USDA listened to the corporate chieftains of the pork industry and set up the pilot project. Processing plants in Hatfield, Pa., Coldwater, Mich., Fremont, Neb., Austin, Minn., and Guymon, Okla., had no speed limits at all. In practice, they reached 1,450 hogs hourly.
Had Trump's order stood, USDA would have abolished the speed limits in all pork plants. The practical impact of USDA's decision is that by the end of June, the five plants will have to cut back to 1,106 hogs per hour.
"As the union for our nation's frontline pork plant workers, UFCW applauds the USDA's decision to respect the district court's ruling. The court recognized USDA must consider worker safety, and it is well known dangerous production speeds increase the risks of injury to workers," Perrone said.
The hazards increased when the coronavirus pandemic hit, the union said. That's because a Trump edict proclaimed pork processing workers "essential" and ordered them to toil regardless of protections against the spread of the virus on the job. Pork plants became notorious for not protecting their workers or the surrounding communities.
"UFCW is calling on CEOs across the pork industry to work with the USDA to slow their line speeds. The safety of America's frontline food workers must never again take a backseat to corporate profits," Perrone concluded. The industry responded, through its lobby, by vowing to take the USDA to court to try to regain the unlimited line speeds.
Ericksen let stand one other part of Trump's plan: Letting pork plants train supervisors to inspect hog carcasses for contamination, replacing USDA food inspectors. That raised an obvious conflict of interest. USDA did so at chicken processing plants during the Obama administration. That forced the inspectors' union, the Government Employees, to publicize the danger by an informational picket line in front of the USDA headquarters in D.C. Then, as now, former Democratic Iowa Gov. Tom Vilsack was USDA secretary.