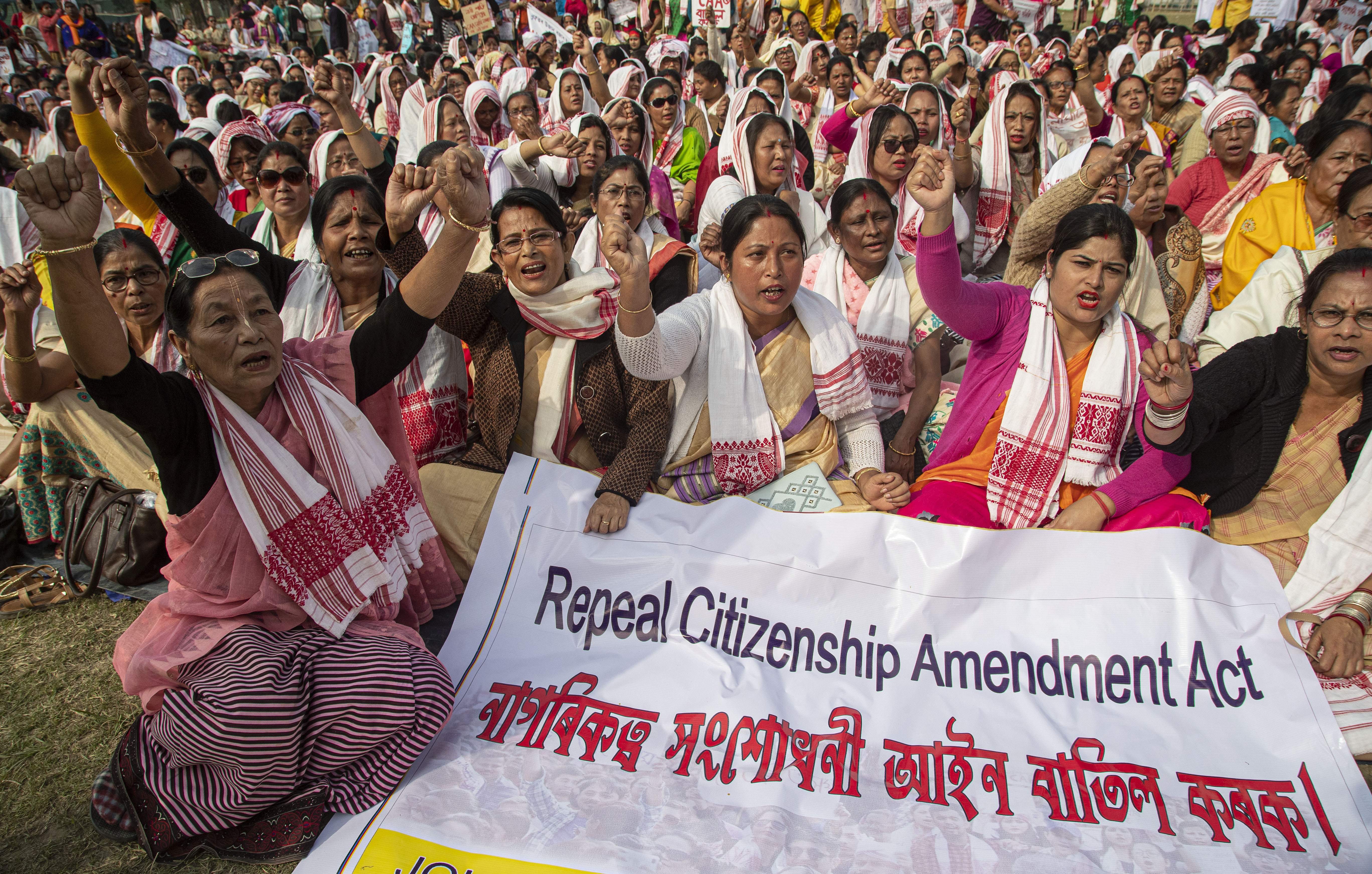 India's right-wing government has banned public gatherings in the capital and many other cities for several days already as protests continued against its Islamophobic Citizenship Amendment Act. Authorities also cut off internet access in many areas to try to stem the tide of demonstrations that has shaken states nationwide.
Thousands of New Delhi Muslims stood inside and on the steps of the huge Jama Masjid mosque in the Indian capital, waving Indian flags and railing against the law, which opponents say is part of Prime Minister Narendra Modi's bid to transform India from a secular republic into a Hindu theocracy.
The mosque was surrounded by police, who had orders to prevent a planned march to the parliament. Authorities set up roadblocks around the capital as well as in Lucknow and other cities, trying to ring Muslim areas with steel to contain protests.
Another 10,000 people rallied outside the Jamia Millia Islamia University, organizing a signature campaign against the law. In several towns in Uttar Pradesh, protesters set police checkpoints and vehicles on fire and hurled rocks at officers. Police fired tear gas and charged demonstrators in Muzzaffarnagar, Saharanpur, Feorzabad, and Gorakhpur.
Protests have grown across the week against the Act, which adds a religious criterion to whether refugees are accepted by India excluding Muslims.
The Communist Party of India-Marxist (CPI-M), which has been at the forefront of resistance to the Act, says it violates the constitution, which rules out discrimination based on "caste, creed, or sex." The party dismissed a charge from Modi's ruling BJP party that its opposition was hypocritical because it had previously called to amend the Citizenship Act, pointing out that its proposed reform had been to let more people in rather than to rule people out on religious grounds.
Demonstrations have been met with violence in many areas, with at least five people dead in Assam, which has become a centre of opposition to the Act since the Modi regime stripped two million native-born residents of citizenship there via a National Citizens' Register.
The CPI-M-led Left Front government in Kerala state says it plans a human chain in the New Year against the Act, building on the success of the Women's Wall it organized at the start of this year, which saw over five million women take a public stand against sectarianism and patriarchal violence.
Morning Star