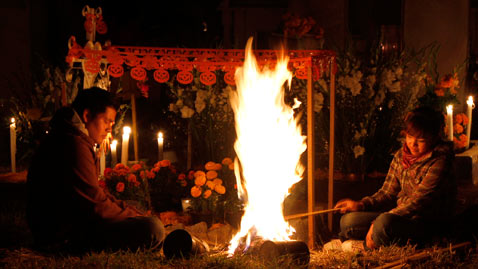 "Harper awoke a sleeping giant": First Nations break election records
Last Monday's election was historic for Canada's First Nations community, which saw 10 indigenous MPs elected. Winners included Liberals Vance Badawey, who was elected in Niagara Centre, and Yvonne Jones, who was re-elected in Labrador.
The election also saw a record-breaking 54 indigenous candidates run for office. Each candidate ran in one of the 51 swing ridings identified by Assembly of First Nations Chief Perry Bellegarde, where he said the aboriginal vote could make a difference between a majority and minority government. Read more at: http://www.ctvnews.ca/mobile/politics/election/harper-awoke-a-sleeping-giant-first-nations-break-election-records-1.2619227
The new House of Commons: More women and aboriginal MPs
The Liberals' decisive election win will radically alter the complexion of the House of Commons.
Given that the party went from having 37 seats when the writ was dropped in August to 184 on election night, the extent of the change was bound to be significant. View the full results for election 2015.
The election has also made the House more diverse. The 43rd Parliament of Canada will contain over 200 new faces, including a record number of aboriginal (10) and female MPs (88).
Here's a closer look at the makeup of the new House of Commons. Read more at: http://www.cbc.ca/news/politics/multimedia/the-new-house-of-commons-more-women-and-aboriginal-mps-1.3280256
Yakama Nation to have full authority over civil, criminal proceedings on tribal land
YAKIMA, Wash. – Federal officials have accepted a petition that will give Yakama Nation authorities exclusive jurisdiction for certain cases on tribal land, and will have the State of Washington withdraw from any authority.
The United States Department of the Interior said in a news release a week ago that "retrocession" has been granted, and tribal police and courts will have full authority over civil and criminal cases involving members of the nation.
The federal government will retain its authority over the Nation, and Yakama Nation authority will remain the same. The removal of state authority over tribal persons is the only change to come from this decision.
The state will keep jurisdiction over those involving non-tribal defendants, plaintiffs or victims.
As part of the agreement the federal Office of Justice Services (OJS) assessed the Yakama Nation's court system and offered recommendations for improvements to their tribal court operations, as well as helped develop a 3-5 year plan. Read more at: http://www.kimatv.com/news/local/Yakama-Nation–334387651.html
Val-d'Or allegations spark crisis at Native Women's Shelter of Montreal
The Native Women's Shelter of Montreal says women staying at the shelter are coping with painful memories this week as they follow developments about allegations of abuse by some provincial police officers in Val-d'Or.
"It's touched them somehow – it's either a friend or it's happened to them," said Nakuset, executive director of Native Women's Shelter of Montreal, in an interview with CBC Montreal's Daybreak. Read more at: http://www.cbc.ca/news/canada/montreal/val-d-or-allegations-spark-crisis-at-native-women-s-shelter-of-montreal-1.3291706
Day of the Dead history: Ritual dates back 3000 years
More than 500 years ago, when the Spanish conquistadors landed in what is now central Mexico, they encountered natives practicing a ritual that seemed to mock death. It was a ritual the indigenous people had been practicing at least 3000 years, which the Spaniards would try unsuccessfully to eradicate.
The ritual is known today as Dia de los Muertos, or Day of the Dead, celebrated in Mexico and many parts of the United States.
Although the ritual has since been merged with Catholic theology, it still maintains the basic principles of the Aztec ritual, such as the use of skulls. Read more at: http://www.azcentral.com/story/entertainment/holidays/day-of-the-dead/2014/09/24/day-of-the-dead-history/16174911/
Photo: Dia de los Muertos celebrations in Mexico. | Marco Ugarte/AP