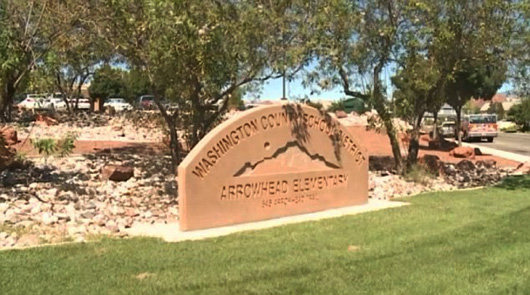 Second-grader sent home for traditional Mohawk hairstyle
A Native seven-year-old second-grader attending school in the Washington County school district in Santa Clara, Utah, was sent home last week because his traditional Mohawk hairstyle was "too distracting" to teachers and students.
The boy, whose parents are from the Seneca and Pauite tribes, decided he wanted a hairstyle "popular to Native peoples," according to his father, but the school, Arrowhead Elementary, called the student's mother to tell her it was against the dress code.
Read more at: http://indiancountrytodaymedianetwork.com/2015/09/19/native-7-year-old-sent-home-because-traditional-mohawk-was-distracting-161815
Walk for the Ancestors focuses on mission system, Serra sainthood
Caroline Ward Holland, who is a descendant of the Tataviam tribe from Santa Clarita, Calif., experienced a life-changing event upon learning that Franciscan priest Junípero Serra would be canonized by Pope Francis on Sept. 23. She consulted with her Tribal Chairman Rudy Ortega, and decided to walk the 650 miles of the 21 mission system from Sonoma to San Diego. Her son Kagen Holland, usually in college studying art, is walking the entire way with her. The two began the walk on September 7 at mission Sonoma, and expect to end the pilgrimage in mid-November at Mission San Diego de Alcalá, the first mission founded in 1769 by Serra.
Read more at: http://indiancountrytodaymedianetwork.com/2015/09/22/walk-ancestors-brings-attention-mission-system-rejects-serra-sainthood-161822
Suzan Shown Harjo to Pope Francis: Don't canonize Junípero Serra
The Morning Star Institute is proud to join the Native Nations, as well as the many Christian churches and religious organizations which are calling on His Holiness Pope Francis to rescind the anti-Indian Papal Bulls and Doctrine of Discovery, and to reverse the canonization of Father Junípero Serra.
Read more at: http://indiancountrytodaymedianetwork.com/2015/09/21/suzan-shown-harjo-pope-francis-dont-canonize-junipero-serra-161825
The artist behind Marvel's first Native American character
The artist Jeffrey Vereggeis contributing to the huge comeback for Marvel's first Native American character. Mashable reported recentlyy that the "Red Wolf" character will star in his own new ongoing series by Nathan Edmondson, coming this December 2015. The character first debuted way back in Avengers #80, then starred in his own short-lives series in the 1970s set in the Old West. The new Red Wolf will fight crime in the American Southwest, and Jeffrey Veregge, an acclaimed Pacific Northwest artist, is part of new Red Wolf team.
Read more at: http://www.komonews.com/seattlerefined/lifestyle/Local-artist-joins-team-behind-Marvels-first-Native-American-character-326455131.html
Wisconsin school district bans American Indian team logos
Sports fans may have to leave their Blackhawks, Indians or Redskins gear at home if they plan on entering a Madison public school next year.Starting this fall, public school students in Wisconsin's capital city cannot wear shirts, hats or other items that display the name, logo or mascot of any team that portrays a "negative stereotype" of American Indians. Those who do must change or face suspension or expulsion."The existence of these mascots destroys our self-esteem. The existence of these mascots shows us how people really think of us," Gabriel Saiz, a junior at Madison West High, told the city school board in May shortly before it voted unanimously to adopt the policy.
Read more at: http://www.chicagotribune.com/news/local/breaking/ct-wisconsin-school-district-bans-american-indian-team-logos-20150619-story.html
Pope should rescind "Doctrine of Discovery"
As Pope Francis prepared to come to Philadelphia this month for the 2015 World Meeting of Families, the first pontiff from the so-called "New World" has the attention of indigenous peoples. They hope that finally there is a leader of the Holy See who understands the Catholic Church's role in the devastation visited upon Native peoples in the five centuries since Europeans first sailed across the Atlantic on a mission of conquest and evangelization.
"I humbly ask forgiveness, not only for the offenses of the church herself, but also for the crimes committed against the Native peoples during the so-called conquest of America," the Pope said this summer during a Mass in Bolivia.
The Pope did not just place blame on conquistadores for the genocidal campaign of subjugation, massacre, starvation, displacement, and disease. He properly put blame on the church itself for providing the spiritual and legal justification for those crimes. But the Pope stopped short of the most important step he can take to heal wounds that continue to fester more than 500 years after that conquest began. He did not renounce and rescind the Doctrine of Discovery.
Read more at: http://www.philly.com/philly/opinion/20150908_Pope_should_rescind__Doctrine_of_Discovery_.html#XEuyhpJLA5JHsJHv.99
Photo: Arrowhead Elementary sent a Native second-grader home simply for sporting a Mohawk hairstyle.