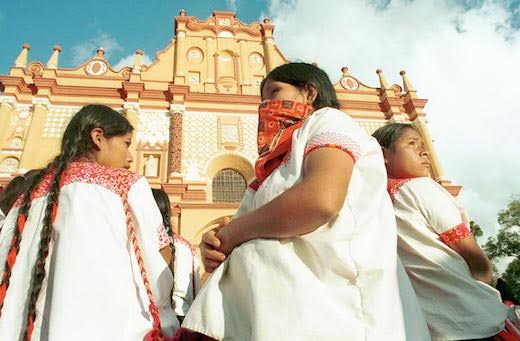 Twenty-one youth activists sue U.S. government over climate change
The grown-ups should know better. And soon, if a group of young activists have their way, the adults will be taken to task-in court. Twenty-one teen activists, including 15-year-old hip-hop singer and youth advocate Xiuhtezcatl Tonatiuh Martinez, are suing the U.S. government, all the way up to President Obama's office.
"The Federal Government has known for decades that CO2 pollution from burning fossil fuels was causing global warming and dangerous climate change," said Xiuhtezcatl in a press release announcing the suit on Aug. 12. "It also knew that continuing to burn fossil fuels would destabilize our climate system, significantly harming my generation and generations to come. Despite knowing these dangers, Defendants did nothing to prevent this harm. In fact, my government increased the concentration of CO2 in the atmosphere to levels it knew were unsafe."
Climate scientist James Hansen, who is both supporting them and appearing on the lawsuit on behalf of "future generations," issued a proclamation in support of the suit, noting that his granddaughter Sophie is one of the plaintiffs.
"In my opinion, this lawsuit is made necessary by the at-best schizophrenic, if not suicidal, nature of U.S. climate and energy policy," Hansen wrote in his declaration.
Read more at: http://indiancountrytodaymedianetwork.com/2015/08/15/21-youth-activists-sue-obama-administration-and-us-government-over-climate-change-161405
Native mother attacked and beaten, skinheads suspected
CLOVIS, Calif. – On June 14, also known as Flag Day, Patty Dawson dropped her Apache uncle off at the Fresno train station after a family visit, and headed for home around 2:30 p.m.
What happened next she will never forget.
Dawson, who is Navajo and San Carlos Apache, said she was at a stop sign in the small town of Clovis when a car behind her bumped into her lightly. She glanced in the rearview mirror and saw three people in the car, and decided to keep going.
Read more at: http://indiancountrytodaymedianetwork.com/2011/07/21/native-mother-attacked-and-beaten-skinheads-suspected-43814
Black Hills Unity Concert to gather Native artists and leaders
RAPID CITY, S.D. – The Black Hills Unity Concert, an international gathering focused on educating the general public on the history of the Black Hills, will host its second annual concert from Friday, Aug. 28, through Sunday, Aug. 30. The concert will be hosted at the Elk Creek Resort in Piedmont, S.D. and will feature dozens of internationally recognized musicians, Native American leaders and thousands of supporters from all over the globe to be in attendance. It will also host community leaders from 12 Lakota, Dakota and Nakota reservations to present their solutions to social and environmental challenges.
Read more at: http://nativenewsonline.net/currents/the-black-hills-unity-concert-to-gather-native-artists-and-leaders/
Uprooting patriarchy: new book relays stories of Zapatista women
Roxanne Dunbar­-Ortiz, a specialist in movements of resistance among indigenous peoples and feminism, writes in her forward to Hilary Klein's Compañeras that the book is "brilliant and informative," praising the author for detailing how Zapatista "women and girls … transformed the movement into something profoundly distinct from previous social movements of the post-feminist era." Klein notes in her introduction to the book that it "captures many individual stories, [but] it ultimately centers on Zapatista women's closely held group identity.
Read more at: http://www.truth-out.org/progressivepicks/item/32148-uprooting-patriarchy-and-establishing-racial-economic-and-social-justice-in-chiapas-mexico
Sprouting totems, blossoming Haida culture in Southeast Alaska
HYDABURG — Chain saws toppled a 550-year-old western red cedar tree on Prince of Wales Island recently. But last month, the ancient log rose again as Eagle and Raven totem poles in the village of Hydaburg.
Read more at: http://www.adn.com/article/20150816/sprouting-totems-blossoming-haida-culture-southeast-alaska
Photo: In this 2006 photo, Zapatista women gather in front of San Cristobal de las Casas Cathedral in Chiapas, Mexico. (Oriana Eliçabe/CC/Flickr)