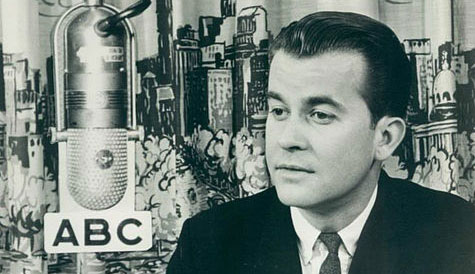 The year was 1961. I had graduated West Philadelphia High School in January 1959. All through high school my close friend and I had been following the civil rights developments going back to Little Rock. We couldn't believe the violence, the hatred and ignorance coming from the racist mobs desperately trying to hold on to the evil system of Jim Crow.
We wanted to get involved but we didn't know how to connect to the civil rights movement in our community.
After graduation I had managed to find a job as a messenger delivering offset plates for a small unionized printing shop in center city. It was strictly a muscle and shoe leather kind of job that paid minimum wage. But with the high unemployment rate among Black youth, I was glad I had the job.
That year I found a very reasonable one-bedroom apartment in a well-kept building in a neighborhood called Powelton Village. Powelton Village was a liberal, left-wing enclave just adjacent to the University of Pennsylvania campus in West Philly, surrounded on three sides by a Black working-class community which was part of what was know as "The Bottom".
In Powelton Village I met a lot of civil rights and peace activists and I was ready to get involved.
I was part of the effort to form a community-based civil rights group. We were predominantly-youth and called ourselves the West Philadelphia Action Committee; West Pac for short.
We wanted to do our part to help the fight against racism not only in the South but in our neighborhood as well. This was a youth group that was committed to actively exposing and ridding our community of discrimination and segregation.
When a barbershop in the U of P area would not cut the hair of an African student we protested. When any one was denied an apartment or wouldn't let a black youth use their facilities we were on the case.
The TV studios of WFIL were located in a predominantly Black neighborhood in West Philadelphia. This was where Dick Clark's American Bandstand originated.
Bandstand was a national TV show but at the time no Black teenagers appeared on the show. Black and Latino rock and roll artists performed and a lot of the dances they did originated in the Black community, but no Black teen dancers ever appeared on the show.
Black youth in Philly watched the show for the music and artists but they greatly resented the fact that our dances where being copied (dances like the Stroll, the Cha Cha Cha, the twist and the classic Philly Bop) and we couldn't be there to show how we danced. We resented that they would give "our" dances different names. The Cha Cha Cha,(Cuban) for example, was called the Chalypso and white artists were covering Black songs to give them a "white" kind of beat.
I mean Pat Boone doing Little Richard's Tutti Frutti – Come On! And, I should add that we also resented that they were getting rich off our culture.
But the big issue was why can't black, brown and white socialize together, dance together, make friendships and yes if it happens fall in love with one another like normal people do.
WPAC met and decided that we could send the message all across the country that youth could challenge the taboo against racially mixed dancing on TV by integrating American Bandstand.
We sat down and made a plan. First we had to find the right three couples who could do it. They had to be teenagers (which counted me out). They had to be visibly black. There was one light complexioned African American youth who wanted desperately to go on the show but on black and white TV we thought he would not appear to be black. The couples would have to be nicely dressed and of course and it was important that they knew how to dance. We discussed what we would do when we were denied and if we got in how to make sure they got on camera.
We also were afraid they would not let us in because the show was notorious for giving preference to "regulars." Putting it all together, we thought we would likely not get in. But we sure were going to try.
The day of reckoning arrived. Our three couples got on the line, which formed on the sidewalk outside of the studio. They were early enough so that the Bandstand people couldn't say they were out of room.
There was a person in control of the line and he was letting people in approvingly. When he got to the first of our three couples he stopped them and said, "Wait here I will be right back."
Our couples where expecting to be told to get off the line at that point. Instead, out of the door comes none other than Dick Clark. He smiled and stuck out his hand and said, "Welcome." Our couples were surprised and also a bit relieved I'm sure. They went in and yes they were seen on national TV. There were no incidents of hostility. There was no Little Rock, Arkansas, type reaction. I think our youth were nervous but they had a good time.
I don't remember whether we organized another test or not. Unfortunately, WPAC was eventually red-baited out of existence. But some of us became lifelong activists.
But all America knows that American Bandstand and the late Don Cornelius' Soul Train ultimately became quite integrated. They both were based on the West Coast and black, brown, white and Asian/Pacific youth were socializing and dancing together, as a regular occurrence over many decades.
Years later you could see that the styles of popular dancing were blending across racial lines.
Perhaps, to the consternation of the tea party types who consistently promote racial division to elect Republicans, history shows that people of different races and nationalities can get along socially and politically especially the younger generation.
The struggle to eliminate racism continues and while we have a great deal of distance to go we must not let them push us back to the horrors of Little Rock, Birmingham, Montgomery, and Selma. I think Dick Clark if he was alive today and most Americans would agree, we must go forward!
Photo: Clark in 1963. Wikipedia.