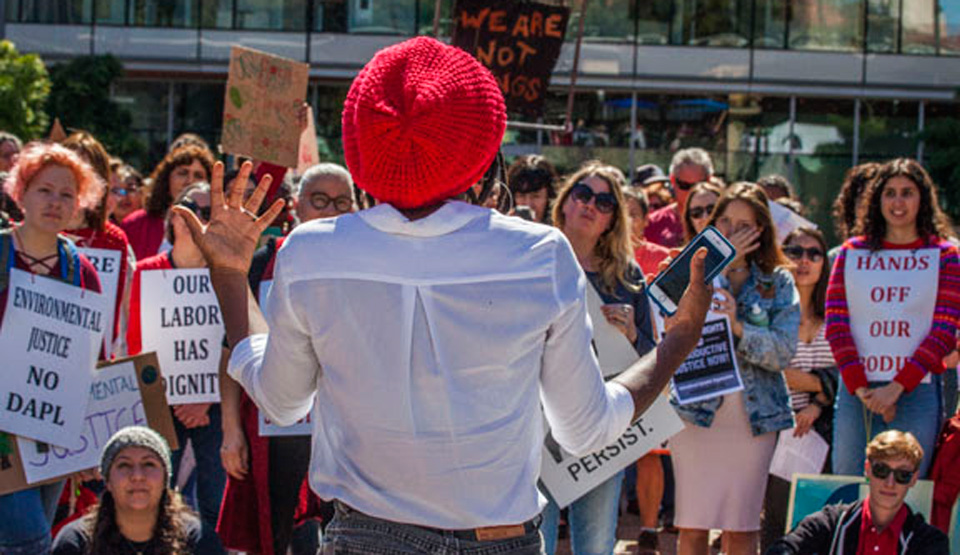 This year, International Women's Day has a deep meaning because of the desperate situation in which our country finds itself.  Women in earlier eras confronted problems as great, and founded International Women's Day as a way to fight for deep social change.  Temma Kaplan, distinguished professor of history at Rutgers University, and a longtime teacher, scholar, and activist in pursuit of social justice, wrote a history of the day in 1985, "On the socialist origins of International Women's Day" – Feminist Studies 11, No. 1 (1985), pp. 163-171.  With thanks to her, following these photographs, taken on the University of California Berkeley campus and at Oakland City Hall on International Women's Day, are selections from this important work.
Below is an article on the history of International Women's Day. To understand the resistance today it is important to examine its origins in history and give credit to those who came before us in the struggle.
"On the socialist origins of International Women's Day"
The first International Woman's Day (singular) was held on February 23, 1909, in the United States. Like May Day, the history of which it resembles, Woman's Day started as a means by which to unite the popular community around a set of common goals.
The real history of International Women's Day cannot be separated from the political life of Clara Zetkin. As the editor between 1890 and 1915 of the German Social Democratic Party's women's newspaper Gleichheit, she promoted the interests of working-class women. After the war she became a Communist and brought International Women's Day with her into the Third International in 1922. From this time on, International Women's Day became a Communist holiday. Since the late sixties, feminists have revitalized the celebration and have infused it with new meaning.
Branch Number 3 of the New York City Social Democratic Women's Society held a mass meeting on women's suffrage on March 8, 1908 … The New York rally … on February 27, 1910, opened with a Carnegie Hall meeting. The audience sang the Marseillaise before Rose Schneiderman, Charlotte Perkins Gilman. German socialist women led the way at Stuttgart in 1907 by calling for women's economic equality and then for the vote.
On March 18, 1911, on the fortieth anniversary of the Paris Commune, the first International Women's Day was held in Europe to publicize the need for women's rights and suffrage.
In New York, the meeting for International Women's Day in 1911 was held on February 25, a Saturday night at Carnegie Hall. The keynote speech by Bertha Fraser emphasized the fact that women were not known as fighters meant they would make good citizens and voters. "Another argument against women is that they cannot be soldiers. And what is more, when they get the ballot, they will use it to make war impossible."
In 1915, socialist Marian Craig Wentworth wrote a play in which the women went on strike against childbirth until they were admitted to the councils of war.
After World War One began, the socialist women of Berne, Switzerland carried back a manifesto they distributed clandestinely in their countries. It was addressed to "the women of the proletariat," and asked, "Where are your husbands? Where are your sons?" It declared that the workers have nothing to gain from the war. "They have everything to lose, everything, everything that is dear to them." It exhorted women to take action to win peace.
In ltaly, the price of flour had risen 88 percent, wine 144 percent, and potatoes 131 percent over 1910 prices by January 1917.  On International Women's Day, February 23, 1917, female socialists in Turin, Italy, hung posters addressed to women throughout the working-class neighborhoods. The posters read, "Hasn't there been enough torment from this war? Now the food necessary for our children has begun to disappear. It is time for us to act in the name of suffering humanity. Our cry is 'Down with arms!' We are part of the same family. We want peace. We must show that women can protect those who depend on them."
The most dramatic celebration of International Women's Day was in 1917 in Russia. Led by feminist Alexandra Kollontai, Russian women had begun celebrating the day American-style, marching the last Sunday in February of 1913. Central to their protest in 1917 were complaints about deteriorating living conditions. Rents had more than doubled in St. Petersburg, renamed Petrograd, between 1905 and 1915. Food prices, particularly the cost of flour and bread, rose between 80 and 120 percent in most European cities. The price per pound of rye bread, the staple of working-class diets in Petrograd, rose from three kopeks in 1913 to eighteen kopeks in 1916. Even soap rose 245 percent in 1917 in Petrograd.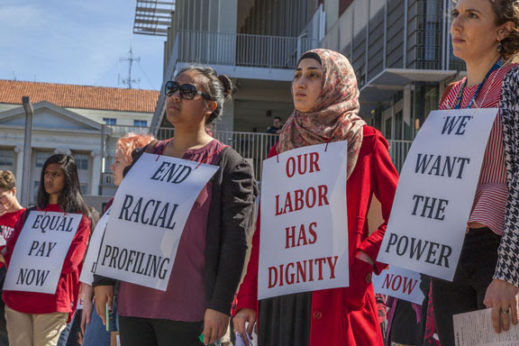 Merchants speculated in grain, fuel, and meat, while factories closed for lack of energy to run the plants. Female and male wage earners who faced layoffs often went on strike. Between January and February 1917, more than half a million Russian workers, mostly in Petrograd, went out on strike.
Taking the occasion of International Women's Day (March 8 in the West, but February 23 on the Gregorian calendar), women led a demonstration from the factories and the breadlines.
On February 25, two days after the women's insurrection had begun on International Women's Day, the czar ordered General Khabalov of the Petrograd Military District to shoot if necessary in order to crush the women's revolution. Khabalov summarized the problems authorities feel when confronted with women's consumer demands. He explained that when they said, "Give us bread!" we could give them bread and that was the end of it. But when they said, "Down with the autocracy!" we could no longer appease them with bread.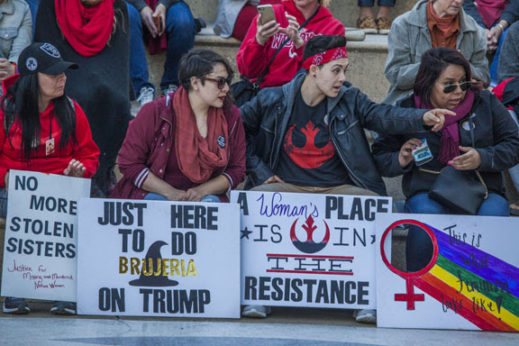 Thus began the February revolution in Russia. By March 12 (Gregorian February 27), Czar Nicholas II had been forced to abdicate.
With Clara Zetkin's help, Lenin established International Women's Day as a Communist holiday in 1922. In Spain, following the victory of the Popular Front slate in the February 1936 elections, La Pasionaria, one of the leaders of the Spanish Communist Party, led thousands of women to demonstrate in Madrid on International Women's Day, March 8, to demand protection of the republic against the growing fascist threat.
After the Second World War, International Women's Day remained a Communist holiday until around 1967. According to one story, it was revived in the United States by a women's group at the University of Illinois, Chicago Circle, which included daughters of American Communists who remembered having heard of the holiday. Since then, it has become the occasion for a new sense of female consciousness and a new sense of feminist internationalism.
More recent history:
On May 8, 1965 by the decree of the Soviet Union's Presidium, International Women's Day was declared a non-working day in the USSR "in commemoration of the outstanding merits of Soviet women." The United Nations began celebrating International Women's Day in the International Women's Year, 1975. In 1977, the United Nations General Assembly invited member states to proclaim March 8 as the UN Day for women's rights and world peace.
Events took place in more than 100 countries on March 8, 2011 to commemorate the 100th anniversary of International Women's Day.  American singer Beyoncé posted an International Women's Day video to her YouTube account. Throughout the video, her song "Flawless" plays, which includes a portion of the "We Should All Be Feminists" speech given by author Chimamanda Ngozi Adichie. The theme for International Women's Day 2017 is "Women in the Changing World of Work: Planet 50-50 by 2030."
The day is an official holiday in dozens of countries, from Afghanistan to Vietnam and Zambia.  In some countries, men give the women in their lives flowers and small gifts.  In Portugal and Italy groups of women usually celebrate on the night of March 8 in "women-only" dinners and parties.
In February 1994, Rep. Maxine Waters introduced HJR 316 to officially recognize March 8 as International Women's Day in the U.S.  Although her bill had 79 cosponsors, it was never voted out of committee.  This year, after the call for a Day Without a Woman, originally made in Poland last October, Women's Day demonstrations spread across the country. Democratic representatives walked out of Congress in solidarity with the thousand women rallying outside.
Note: All photos in the body of this article by David Bacon.