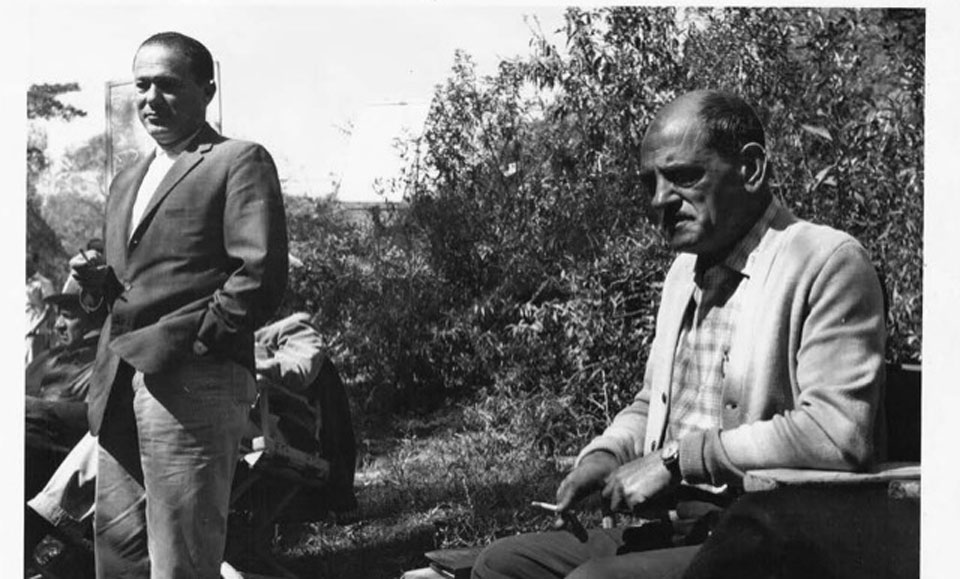 On April 1 and 2 in San Francisco, a film festival will be devoted to the Hollywood Blacklist and in particular to film artists who rode out the anti-Communist McCarthy wave by retreating to Mexico for the duration.
In recognition of the significance of this event, People's World has asked critic Ed Rampell and organizer Margot Pepper a few questions. We begin with Rampell, who is a longtime writer for our pages.
PW: Why are you involved in these events?
Rampell: CBS News producer Fred Friendly once told me I was "the only journalist in America named after Edward R. Murrow." My father, a New York City high school English teacher, refused to take a loyalty oath during the 1950s Cold War era. Dad named me after the legendary radio/TV broadcaster because of Murrow's groundbreaking exposés of the despotic Sen. Joe McCarthy on his CBS television news program. Murrow's daring reportage helped to finally topple McCarthy, a grand inquisitor of the Reds-Under-the-Beds hysteria. By the way, McCarthy's right-hand man was Roy Cohn, later Trump's mentor and attorney.
I am a lifelong advocate of free speech and opponent of censorship, whether by Stalin, McCarthy, Trump or anyone else. In 1989 I set a First Amendment precedent in the 9th Circuit Court—that journalists can report allegations regarding public figures as long as they don't say the accusations are true. I am also a film historian with a longtime keen interest in the Hollywood Blacklist.
PW: Why are you moderating the "Blacklist Exiles in Mexico" panel?
Rampell: I wrote, co-presented and co-organized the 70th anniversary Hollywood Blacklist Commemoration at the Writers Guild of America Theater in Beverly Hills on Oct. 27, 2017. The sold-out event included celebrities such as James Cromwell, Richard Dreyfuss, Illeana Douglas, Mike Farrell, Kirk Douglas's granddaughter Kelsey, and in specially made videos, Ed Asner and Lee Grant; Blacklist survivors such as screenwriter Norma Barzman and actress Marsha Hunt; relatives of persecuted artists such as Bobby Lees's granddaughter Tania Verafield, and Albert Maltz of the Hollywood Ten's niece Mira Larkin, re-enacting the House Un-American Activities Committee hearings on the exact 70th anniversary of the date when the HUAC witch hunt began in Washington in 1947. The four-hour-long marathon of reading actual HUAC transcripts was repeatedly aired nationwide on C-SPAN. Margot Pepper and her son Rafael were among those who read the HUAC testimony aloud. Margot initiated the "Breaking Through the Blacklist Filmfest: The Buñuel-Butler-Pepper Trio" in San Francisco and invited me to moderate the "Blacklist Exiles in Mexico" panel.
PW: Who's on that panel?
Rampell: Following a screening of The Young One is a discussion of firsthand accounts of U.S. Cold War repression featuring survivors of Mexico's internationalist exile community: Author Margot Pepper; screenwriter Mike Butler; radio/TV host and producer Tony Kahn; Dr. James Kahn; historian Diana Anhalt; educator Lynne Odenheim Kalmar.
PW: What is the relevance of the Blacklist today?
Rampell: Throughout our history there have been episodes of repression, including the Salem witch trials, the Alien and Sedition Acts, the Palmer Raids and first Red Scare, the Hollywood Blacklist/HUAC/McCarthy era, the FBI's COINTELPRO that lasted into the 1970s, and so on. Trump's authoritarian tilt, attacking news media as "fake news" and "enemies of the people," condemning comedians and now threatening top Democrats such as Congressmen Nadler and Schiff with retaliation, is the latest symptom of America's censorial, inquisitorial impulse. Trump just signed an executive order "protecting" rightwing free speech at colleges by threatening to cut federal research grants to universities. But do Colin Kaepernick, the Boycott Divestment and Sanctions movement, Heather Heyer, SNL, etc., have freedom of expression too, on and off campus in Trump's MAGA USA?
In America, you have the First Amendment—until you publicly use it for "unpopular," "controversial" causes. Then you find out how free you and your freedom of speech really are. On March 24 I covered an event where Congresswoman Ilhan Omar was scheduled to attend and speak in Santa Monica. But due to death threats, the outspoken Muslim Congresswoman canceled her appearance because of security concerns (not only to her but to everyone there).
By remembering the Hollywood Blacklist, we are not merely studying ancient history. We are able to provide some historical context to Trump's rantings and ravings against freedom of the press and speech. During the Blacklist artists were persecuted for attempting to express dissenting ideas in movies, for their political and labor associations, for refusing to bow down and inform on others in order to save their necks. Reminding Americans about this shameful era shines a light on what Trump—who had the same attorney as Sen. McCarthy—is attempting to do by subverting the Constitution and our human rights.
And for those who naively thought that the FBI and DOJ would be their saviors from Trump, the panel will remind them exactly who the FBI really are and what they do. The persecution that drove artists and activists South of the Border to escape J. Edgar Hoover's hordes is a stark reminder of the surveillance state's repression as carried out by the U.S. intelligence apparatus and other arms of the U.S. government.
PW: Tell us about the two Hollywood Blacklist film series and events you are now planning for 2020 and 2021.
Rampell: Separate from the upcoming San Francisco festival and panel, two film series and events are being planned starting on or about June 7, 2020—the exact 70th anniversary of when screenwriters Dalton Trumbo and John Howard Lawson of the Hollywood Ten began serving their prison sentences for contempt of Congress, for refusing to recant and inform upon themselves and others. To commemorate the imprisoning of the Hollywood Ten starting in June 1950, we will have a seven-part film series screening documentaries and biopics about the Hollywood Blacklist, such as Trumbo, along with special guests. The monthly series is currently scheduled to take place at the L.A. Workers Center throughout the presidential election year.
HUAC renewed and relaunched its auto-da-fé on March 21, 1951, by interrogating and humiliating actor Larry Parks. Precisely 70 years later, on March 21, 2021, we plan to periodically re-enact the HUAC testimony of Parks and other key figures of the Hollywood Blacklist. Re-enactors will include any remaining survivors; relatives of blacklistees; activists; and Hollywood progressives. We also hope to tie this to screenings of movies by the blacklisted talents, not necessarily of films that are explicitly about the Blacklist per se.
The fight against censorship is an eternal struggle. The Hollywood Blacklist is a great teaching tool for today's generation in the ongoing fight for freedom of expression. As the Spanish philosopher George Santayana is credited with saying: "Those who do not remember the past are condemned to repeat it."
Margot Pepper
PW: Who was your father and why did he get ensnared in the Blacklist? How did that affect your own life?
Pepper: My dad began as a violin prodigy. Beginning at age 4 "Georgie Pepper" made headlines soloing in symphony orchestras. But by 24, he developed "repetitive strain injury," which ended his violin career. He turned to politics and under his leadership as executive secretary of the Hollywood Independent Citizens Committee of the Arts, Sciences and Professions, the organization became the "major outpost of progressivism west of the Hudson River," according to historian Larry Ceplair.
On Oct. 27, 1947, ten courageous screenwriters and directors known as the Hollywood Ten refused to answer questions about their political associations—which they believed to be a violation of their constitutional rights—put to them by HUAC. All ten served up to a year in prison, were fined $1000, and were "blacklisted."
In February 1950, Republican two-term Sen. Joseph McCarthy launched a merciless anti-communist campaign, later known as McCarthyism. On April 25, 1951, film director Edward Dmytryk appeared before HUAC as a friendly witness and named my father, George Pepper, as a communist. George immediately fled to Mexico City, my mother Jeanette a little later, to dodge subpoenas.
The stress drove a lot of the exiled in Mexico to self-medicate with alcohol, cigarettes or drugs. So many died premature deaths. My father smoked himself to death at age 56; his friend Hugo Butler predeceased him at 53. My father's ashes were scattered in the little park in Mexico across the street where I played daily.
Thanks to the Blacklist, after my father's death, I got to spend a year in "foster care" at the home of my mother's best friend, Cleo and Hollywood Ten Dalton Trumbo. Trumbo is one of my favorite writers and directors. Thanks to the Cold War,  I adopted the ocean as a surrogate father and spent most of my time surfing. Thanks to Joseph "Little Stalin" McCarthy, I was born Mexican, speaking Spanish, for which I am proud. Thanks to the Blacklist, I authored three books, including a memoir about a year in Havana. Thanks to the Blacklist, I became a union representative for two unions and with the help of Berkeley Federation of Teachers and Berkeley Organizing Congregations for Action (BOCA), my spouse and I wrote and passed Berkeley's current sanctuary ordinance. The Blacklist made activists out of most of its victims, only with each successive generation, just like bamboo that is cut and trapped, we have multiplied. (Thanks, Joe, Nixon, and Cohn!)  We can look forward to all the generations of activists the Trump administration is creating!
PW: Why did George Pepper and other Hollywood artists and leftist activists flee America and go to Mexico during that period?
Pepper: In 1947, during the domestic Cold War, Hollywood artists were blacklisted and even jailed by those who feared the power of their art. After the first Hollywood Ten were imprisoned, a number of subsequently subpoenaed artists fled to Europe, Canada, and Mexico to avoid testifying against colleagues, jail time or the demise of their careers.
My father had just received permission from the government of Bali to make a film there when his passport was seized. Most of the blacklisted artists fled to Canada and Mexico because one did not need a passport to travel within the Americas in those days. Mexico was also an attractive option to people who would no longer have a comfortable income. For others, it seemed like a respite from U.S. fascism. What my parents loved about Mexico was its (our) history, art and people; in short, our ancient and modern culture.
In Mexico, these internationalist exiles formed communities of resistance that supported the global movement for human rights. Mexico City and its environs attracted dozens of exiles including Charles White, John Wilson, Elizabeth Catlett; Cleo and Dalton Trumbo; Frances Chaney and Ring Lardner Jr.; Margaret Larkin and Albert Maltz; Berthe and Charles Small; Gordon Kahn; Ian Hunter; Jeanette and George Pepper; Jean Rouverol and Hugo Butler; Belle and Meyer Zykofsky; Kurt and Celia Odenheim; Fred Vanderbilt Field; even Marilyn Monroe for a time. These dynamic writers, artists, actors, filmmakers, labor activists, economists, and educators joined the native political talent cauldron that included Frida Kahlo, Diego Rivera, and his model, Nieves Orozco; David Alfaro Siqueiros, Miguel Covarrubias and members of the radical Taller de Gráfica Popular, Leopoldo Méndez, Raúl Anguiano, Alfredo Zalce, and José Chávez Morado. What ensued was a radical "transnational" synthesis of politics, art, literature, and film, which University of New Mexico Professor Rebecca M. Schreiber has written about in Cold War Exiles in Mexico.
PW: Tell us about the movies George Pepper made with Spanish film icon Luis Buñuel and screenwriter Hugo Butler (who wrote "Lassie Come Home," etc.)? Are these films part of the "Breaking Through the Blacklist Film Fest: The Buñuel-Butler-Pepper Trio?"
Pepper: In Mexico, George met Spanish filmmaker Luis Buñuel and created Olmec Productions. He introduced Buñuel to his blacklisted screenwriter friend, Hugo Butler. George was Buñuel's favorite producer and close friend. Buñuel writes about him in his memoir, My Last Sigh.
It was Buñuel "who introduced Butler to alternative modes of filmmaking intended to disrupt conventional realist aspects of Hollywood film production," notes Schreiber.
According to Schreiber, U.S. "Filmmakers who directed their work toward Mexican audiences, especially screenwriter and director Hugo Butler and producer George Pepper, played a seminal role." Schreiber notes that two of the Pepper-Butler films, ¡Torero! (1956) and Los pequeños gigantes or Little Giants (1958) "were influential in the emergence of Nuevo Cine (New Cinema) in the late 1950s, a movement of independent filmmakers in Mexico against the aesthetic and ideological conventions of both classical Hollywood and Mexican narrative cinema."
The trio's first film was The Adventures of Robinson Crusoe (1954, Oscar nominee, 6 wins). Under the alias "George P. Werker" to skirt the blacklist, Pepper co-produced the film with Russian expatriate Oscar Dancigers. (It was Dancigers who first talked Buñuel into coming to Mexico to make films.) Defoe's original novel, Robinson Crusoe, praises the virtues of colonialism, dehumanizing the colonized as "savages" and reinforcing a hierarchy between master and slave. Buñuel and Butler (aka Philip Ansel Roll) subvert these themes. The satirical racist portrayals of natives are through slave-trader Robinson Crusoe's eyes, the narrator of the film. Nonetheless, the shipwreck and isolation on a deserted island echo the story of the Cold War exiles marooned in Mexico. Departing from Defoe, Butler focuses on Crusoe's loneliness, particularly after the death of his dog Rex, as a central theme, again echoing the marginalization of the Hollywood exiles.
¡Torero! (Bullfighter! 1956, 1 Oscar nomination, 3 wins) was co-produced by Pepper (George P. Werker) and Manuel Barbachano Ponce and directed and co-written by Carlos Velo. ¡Torero! is co-screenwriter Hugo Butler's (alias Hugo Mozo) first attempt at docufiction: Butler, who unlike Pepper became a fan of Mexican bullfighting, mixes documentary footage with Mexican bullfighter Luis Procuna's reenacting scenes from his life in order to give viewers the impression that they are watching the true story as it unfolds. The film captures Procuna's gripping story, from his boyhood and training to the triumphs that followed as he rose to the peak of his profession. New Yorker magazine heralded ¡Torero! as the "Best movie about bullfighting ever made!"
I love how Butler had the crowd photographed, often from below, reminiscent of the condemning McCarthyite crowds and representatives at the HUAC hearings. The bullfighters are reminiscent of enslaved Roman gladiators. Both Manolete and Procuna's fear of the bulls, and Procuna's inability to stop fighting after being gored and nearly dying, despite his intentions to quit, underscore how it is a poor man's sport, like enlisting in the army or being forced to fight to the death as a Roman slave. It truly captures capitalism's barbaric nature.
In The Little Giants (Los pequeños gigantes, 1958) co-screenwriters Butler (Hugo Mozo) and the blacklisted Edward Huebsch (alias Eduardo Bueno) perfect the revolutionary docufiction style, combining elements of documentary and narrative fiction. All of the players from the Monterrey team, including pitcher Ángel Macías, play themselves in the film recreating actual events and borrowing from cinema vérité, improvising their lines. The true story of a barefoot Little League baseball team from Monterrey, Mexico, persisting despite impossible odds, appealed to Pepper (George P. Werker) not only as a commentary on imperialism and entitlement but as a metaphor for the struggles of the blacklisted Hollywood artists. It has become popularized in Mexico, probably because of its metaphoric associations to the colonized facing off with their colonial masters.
James Travers, in a 2013 review for FilmsdeFrance.com, states that producer Pepper's The Young One (La joven, 1960), is in many respects Spanish director Luis Buñuel's "most remarkable film, although bizarrely it is often omitted from discussions of his work and remains his most neglected and underrated film….  Primarily, it is a film which condemns racial prejudice, and was ahead of its time… It was particularly ill-received in America, where the narrow-minded bigotry of some prominent critics consigned it to almost immediate oblivion…."
The film was a winner at the 1960 Cannes Film Festival and received highly positive reviews outside the U.S., where it was not censored.  The prescient, dark drama was adapted from Peter Matthiessen's story "Travelin' Man" by screenwriter Hugo Butler (alias H.B. Addis) at Pepper's urging.
Black jazz musician Traver (Bernie Hamilton) is on the run from a Southern lynch mob after being falsely accused of raping a white woman. He finds his way to a small island near the Carolina coast. The only inhabitants are a racist game warden Miller (Zachary Scott) and Evalyn (Kate Meersman), the lovely 13-year-old granddaughter of Miller's recently deceased alcoholic handyman. Miller wastes no time making advances on the vulnerable beauty.
Buñuel and Butler departed from the original story by fabricating Evvie's character, transforming the tale from one condemning racism to a far more sinister story about power relationships, sexism, racism and hypocrisy under capitalism. This edgy Me-Too tale precedes Stanley Kubrick's 1962 film based on Vladimir Nabokov's novel about under-aged Lolita.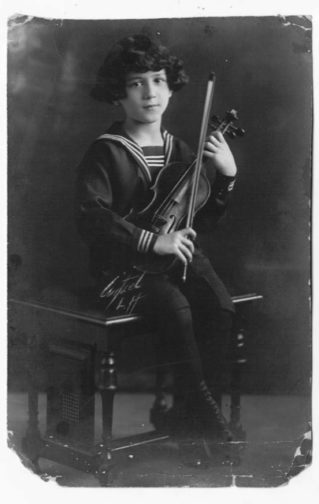 All four films are part of the "Breaking Through the Blacklist Film Fest: The Buñuel-Butler-Pepper Trio."
PW: Has your blacklisted father received screen credits yet for these movies? If not, why not?
Pepper: The domestic Cold War blacklist supposedly began to disintegrate on January 20, 1960, with director Otto Preminger's announcement that blacklisted screenwriter Dalton Trumbo would receive full credit for the script of his film Exodus. In 1997 the Writers Guild of America and three other talent guilds publicly apologized for their role in the blacklist, and Butler, along with other blacklisted screenwriters and directors, had their credits restored. But my dad's name does not appear on a single film he produced. In reality, for others, like my father, the blacklist is still in place.
To date, attempts to restore George Pepper's name have been ignored by the Motion Picture Association of America (MPAA) and the Producers Guild, who ultimately are in charge of restoring his name. In November of 2017, as part of their retrospective on Latino film culture in Los Angeles, the Academy of Motion Picture Arts and Sciences restored The Little Giants and was the first to break the blacklisting of my father by acknowledging his real name in a slide show tribute and panel.
In Spring of 2019,  the San Francisco Art Institute is the first to host a festival of all Pepper's films with overdue credit. This is the first time the four Olmec Productions films will be shown together in the United States. There can be no more fitting venue for the Buñuel-Butler-Pepper film festival than the venue where, in 1931, internationalist Diego Rivera (Hugo Butler's next-door neighbor!) painted a tremendous trompe l'oeil fresco of himself painting a fresco mural of industrialization:"The Making of a Fresco Showing the Building of a City."
By viewing these films and reading these articles in People's World, audiences are ending the blacklisting of, among others, Hugo Butler, Edward Huebsch, and George Pepper.
The deets
The Adventures of Robinson Crusoe has already screened on February 26, and ¡Torero! on March 5. Concluding the Filmfest, Little Giants/Pequeños Gigantes, a Mexican baseball classic, screens at 7:00 pm, Mon., April 1, with special guests, and The Young One at 7:00 pm, Tues., April 2, with panel. Following the screening is a discussion of Blacklist Exiles in Mexico, firsthand accounts of U.S. Cold War repression featuring a panel of survivors of Mexico's internationalist exile community moderated by film historian Ed Rampell, featuring individuals Ed mentions above. The panel will start at 8:30 pm.
The San Francisco Art Institute is located at 800 Chestnut St., San Francisco 94133. The events will take place in the Osher Lecture Hall. These events are free.
For further information please click here. Contact Margot Pepper at adaydream@freedomvoices.org or at (510) 967-6911.