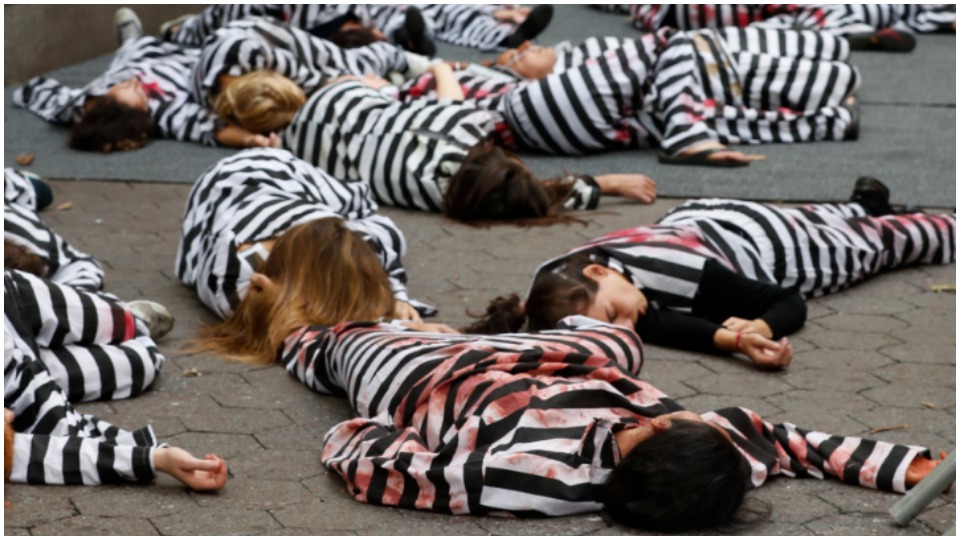 Iranian Communists warned yesterday that the appointment of a "notorious killer" as the head of the country's judiciary is a clear indication of the regime's plans to intensify oppression and repression.
Islamist cleric Ebrahim Raisi, who is seen by many as a successor to President Hassan Rouhani, was appointed as Chief Justice of Iran last week, a move condemned by the Tudeh Party of Iran.
Raisi was one of three judges on the notorious death commission which sent around 5,000 political prisoners to the gallows in Iran because they refused to denounce their political views and affiliations and would not pledge loyalty to the theological ideology of the government.
At least 90 members of the Tudeh Party, including key members of the executive committee, are believed to have been among the thousands who were executed in the Evin and Gohar Dasht prisons. Many others were forced to flee the country.
The Iranian government covered up the killings, which were described as a political purge without precedent, and it still denies they took place.
Tudeh claimed that Raisi also played a "significant role" in the bloody crackdown on protesters following the alleged falsification of the results of the 2009 presidential elections.
Tens of thousands took to the streets across most major cities in Iran presenting a serious challenge to the theocratic regime as it threatened to develop into a movement for change.
Authorities cracked down with a violent response, rounding up thousands, with men, women, and children allegedly tortured and raped while in detention.
After a public outcry, Raisi was put in charge of investigations into the torture and killings of several protesters by the regime thugs at the Kahrizak detention center in Tehran.
However, he dismissed the deaths as insignificant and instead insisted the main issue was daring to question the government's conduct during the electoral process.
Tudeh "lambasted the appointment of a savage criminal, with the blood of so many innocent Iranians on his hands," branding it "an inhumane move and a grave insult to the families and relatives of thousands of people murdered in the 'national catastrophe' who continue to demand justice for their loved ones."
The party issued a "serious warning" to progressive forces that the appointment indicates preparations for a violent crackdown on the growing protests against the worsening political, economic, and social conditions in Iran.
They called for unity of action to counter the tactics of the regime in its continued bid to suppress the movement of the Iranian people.
Morning Star