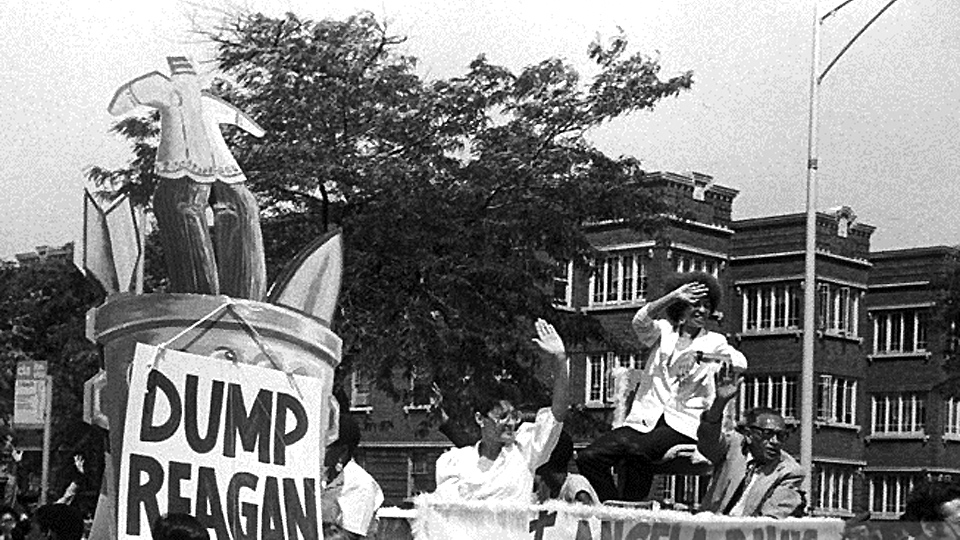 Ishmael Flory, veteran trade union organizer, activist in the African American freedom movement, and a longtime leader of the Communist Party in Illinois, died Feb. 4 in Chicago following a long illness. He was 96.
Flory was born July 4, 1907, in Lake Charles, La., the youngest of nine children of Samuel and Leola Hancock Flory. In 1918, at the age of 11, his family moved to Los Angeles, where he graduated from Jefferson High School. In 1927, Flory entered the University of California at Los Angeles. After several interruptions of his higher education, he received his degree from University of California at Berkeley in 1933.
Flory had left UCLA in 1929 and was briefly involved in the real estate business in Los Angeles. In 1931 he became a Pullman porter, and was an active member of the Pullman Porters' Union. He later became a railroad dining car chef and a leader of the Dining Car Employees Union.
Flory enrolled in a masters degree program at Fisk University in Nashville, Tenn., in 1934. While there, he organized one of the first civil rights demonstrations in the South, protesting the lynching of a Black teenager in Nashville. This activity led to his expulsion by Fisk. The episode is recounted by the poet Langston Hughes in his book, "Good Morning, Revolution."
In 1939 Flory moved to Chicago, where he served as head of the Joint Council of Dining Car Employees, and later became an organizer for the Mine, Mill and Smelter Workers Union, which later merged with the United Steelworkers of America. He also was elected president of the Chicago chapter of the National Negro Congress.
During the 1940s and '50s, Flory worked closely with Paul Robeson, W.E.B. Du Bois, and William L. Patterson in early civil rights struggles. They pioneered the successful national campaign to integrate major league baseball.
In 1960 Flory founded the African American Heritage Association, an early champion of African and African American studies. In 1970-71 he was a leader of the national campaign to free activist Angela Davis from a murder frame-up in California.
Flory joined the Communist Party in the early 1930s. He ran for governor on the Communist Party ticket in 1972, the first time the CPUSA was allowed on the ballot in Illinois since 1932. He ran for the U. S. Senate in 1974, and Illinois governor again in 1976. He was also renowned for his unremitting efforts to build the People's Weekly World and its predecessor publications.
Jarvis Tyner, executive vice-chair of the CPUSA, who worked with Flory for over 30 years, said, "Ish was more than a dear comrade and a friend to me. He was a living legend. Ish never lost sight of the necessity to bring Socialism and the ideals of our party to the grass roots. And he knew how to do it. He had a supreme confidence in the working class and he never wavered in his belief that our people would find their way to freedom. He also really enjoyed people and had a great sense of humor."
Flory is survived by his wife, Cathern Davis Flory, two daughters, Patricia Flory Stocks and Eloise Flory Shaw, his sister, Thelma Racker, his niece Jacqueline Racker and nephew Lester Racker, four grandchildren, one great grandchild, many other relatives, and thousands of friends and comrades.
At the request of the family, donations may be made in the memory of Ishmael Flory to the People's Weekly World or the Communist Party.
A memorial gathering for Flory will be held on Saturday, Feb. 28, at 1:00 p.m. at the DuSable Museum of African American History, 740 E. 56th Place, Chicago.
Ishmael Flory Papers 1938-2003 are held at the Chicago Public Library, Woodson Regional Library, Vivian G. Harsh Research Collection of Afro-American History and Literature. His papers include correspondence, minutes, organizational records, flyers, position papers, serials, photographs and memorabilia.