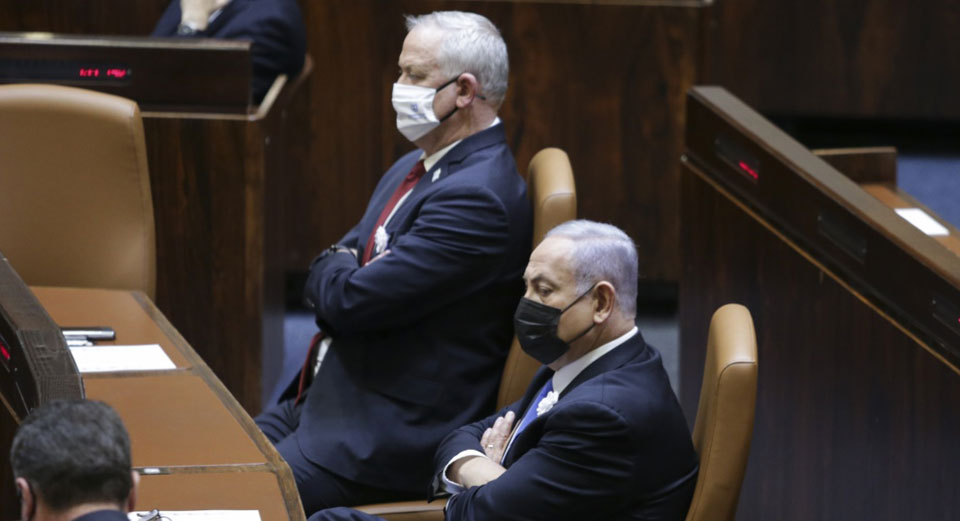 Israeli Defence Minister Benny Gantz hinted at responsibility for an attack on an Iranian ship in the Red Sea today, declaring that "Israel must continue to defend itself."
Israel has refused to comment officially on the attack on the MV Saviz, which has been anchored for years off the coast of Yemen. But it took place as talks on reviving the 2015 Iran nuclear deal – which Israel has always opposed – got underway in Vienna.
When asked about the attack, Mr. Gantz told journalists that "any place we find an operational challenge and necessity, we will continue to act."
The Iranian vessel is supposedly anchored in the Red Sea to aid anti-piracy efforts. Israel and Saudi Arabia say it is a command hub for Iran's Revolutionary Guard and involved in reported Iranian support for Yemen's Houthi movement. Tehran said that nobody had been injured in the attack, which was apparently caused by a limpet mine attached to the ship's hull underwater.
Israel has previously been accused of staging attacks on Iran to provoke reactions when seeking to derail detente between Tehran and the United States, which pulled out of the nuclear agreement in 2018 under Donald Trump.
A U.S. official was quoted anonymously in the New York Times as saying that Israel has privately admitted its responsibility for the attack on the ship to Washington.
After current President Joe Biden, who supports a return to the deal, was elected last November, Iranian nuclear scientist Mohsen Fakhrizadeh was murdered in an attack outside Tehran that was widely blamed on Israel.
But Iranian President Hassan Rouhani said today that the Vienna talks had so far been a "success."
Since the U.S. withdrew from the agreement and imposed unilateral sanctions on Iran in violation of it, Iran has ceased compliance and started enriching uranium to levels banned under its terms.
But Mr. Rouhani suggested that this could change, saying: "Today, one united statement is being heard that all sides have concluded there is no better solution than the deal."
An EU diplomat involved in the negotiations said he hoped that "actions" by "external parties" would not be allowed to interfere with progress.
This article was reposted from Morning Star.