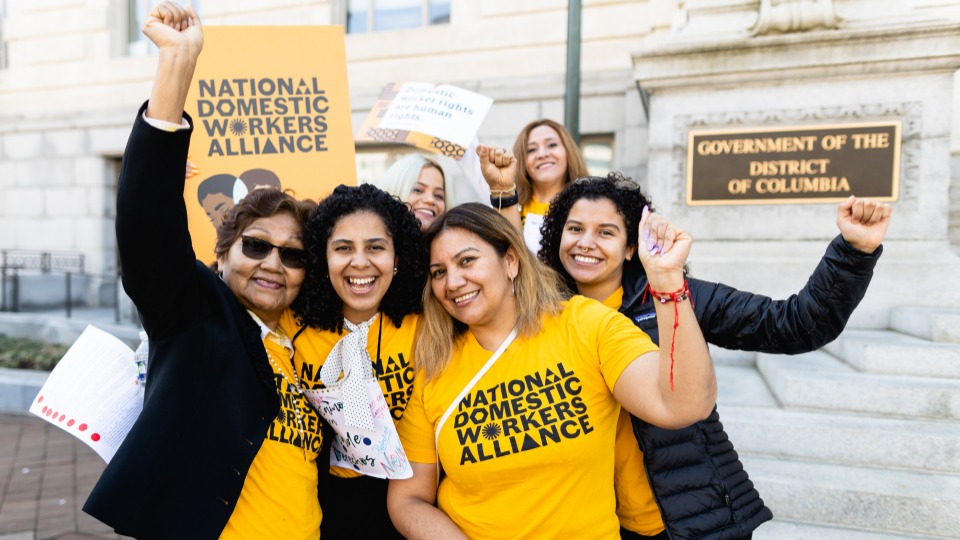 This spring, we find ourselves in precarious waters.
The global COVID-19 pandemic has exposed deep cracks in the foundation of our democracy. Our economy remains deeply unequal, with billionaires profiting off the pandemic while workers struggle to keep up with inflation.
So now more than ever, we need to deepen our democracy—not just in the voting booth, but on the shop floor, too.
In our new book, The Future We Need: Organizing for a Better Democracy in the Twenty-First Century, we argue that we're long overdue to build the democracy our ancestors imagined—one that prioritizes participation not just in politics, but in our economic lives too.
Our country has a rich, if incomplete, history of these efforts.
After the abolition of slavery, the groundwork was laid for formerly enslaved workers to make decisions about the conditions and compensation for their labor. Although later years brought setbacks, during this period our country made genuine strides toward building a real multiracial democracy.
We believe it's in this spirit that so many workers today seek the ability to organize and collectively bargain—at Amazon, Starbucks, and beyond. The people organizing these workplaces aren't simply fighting for themselves. They're storm troops fighting for democracy.
A healthy democracy is a system in which people have the ability to consult, confer, and govern themselves. As we strive to recover from this pandemic, we'll need to create new mechanisms that allow everyone to participate in decisions about the political and economic questions that impact us all.
Workers are already developing exciting new innovations to accomplish this.
For example, domestic workers are excluded from the protections of the National Labor Relations Act. Yet workers operating on the gig platform Handy successfully negotiated a legal agreement with the company that piloted some of the same standards, practices, and protections you might see in a traditional collective bargaining agreement.
More recently, the independent Amazon Labor Union in Staten Island won a traditional union election at one of the largest companies on the globe, originally without any union or non-profit infrastructure to support them—or even a bank account.
And despite fierce corporate resistance, workers at dozens of Starbucks stores across the country have done the same.
These workers didn't wait on the perfect law to pass or validation from the powers-that-be to directly negotiate their economic conditions. They found their own way.
Despite the rules and traditional ways of doing things, workers throughout the country—in formal and informal employment relationships, in union and right-to-work states alike—have stood up for themselves and their communities.
The moment we're in is not simply a fight to restore normalcy. It's a moment to decide if we'd rather have a democracy or run-away capitalism.
Will we continue to socialize all the risks and sacrifices while concentrating all the benefits among a small select few? Or will we force those wealthy few to share decision making power—and profits—with the many whose work makes their wealth possible?
These are human decisions that we must all actively take part in making. We can't restore faith in our shared aspirations of a great American multiracial democracy without all of us participating.
A mentor of ours once told us that if individuals on the margins of society don't believe that democracy is real for them, they simply won't fight for it—and the system will crumble. With democracy under attack from all sides, that threat is all too real.
As we approach the midterm elections, we should see the workers who are rising up as their own voting bloc—one not based on a specific issue or demographic, but rather on the desire to imagine and re-build a democracy worth fighting for.
Institute for Policy Studies / OtherWords