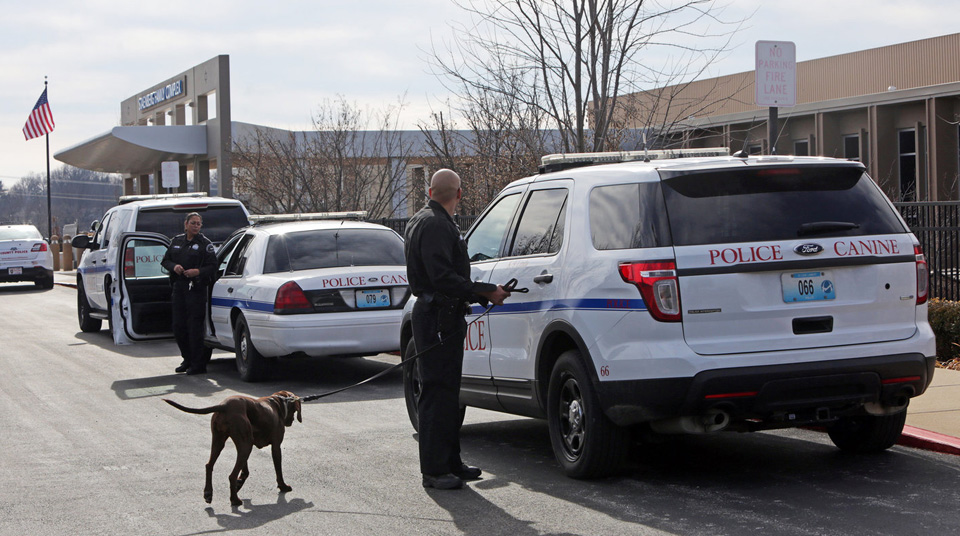 At least 17 Jewish community centers across 10 states were evacuated yesterday because of anonymous threats.  These threats mark the third such rash of terror targeting Jewish people this year. The previous two occurred on January 9 at 16 Jewish community centers, and January 18 at 27 centers.
The Jewish Journal released an audio file and transcript of the terrorist's call to one of the centers that reads in part, "In a short time, a large number of Jews are going to be slaughtered."
According to a statement given to NBC News by the FBI, "The FBI and the Justice Department's Civil Rights Division are investigating possible civil rights violations in connection…" and "… will collect all available facts and evidence and will ensure this matter is investigated in a fair, thorough, and impartial manner."
However boilerplate, in light of the Trump administration's attitudes toward Jewish people and other religious minorities, a statement from the federal government about commitment to fairness for Jewish people reads almost insidiously. The toxic standard set by the president is infecting and emboldening the virulently prejudiced in American society.
Donald Trump tacitly welcomed white supremacists and neo-Nazis into the electoral coalition that got him to the White House by refusing to outright condemn their support. He then rewarded them by elevating one of their public figures, white supremacist and anti-Semite Steve Bannon, to advisor and, more recently, a permanent seat on the National Security Council.
The administration received criticism on Holocaust Memorial Day for omitting reference to Jews, the primary target of the Holocaust. White supremacist (and recent anti-fascist punching bag) Richard Spencer voiced his support for the omission. He wrote on his blog, "Trump's statement on Holocaust Memorial Day is utterly defensible," and that the outcry by the Jewish community was motivated by a desire "for attention."
The Anti-Defamation League said in a press release that they're organizing "security preparedness trainings," and that "ADL regional offices having been sharing security resources to help communities prepare for and respond to potential threats."
"Unfortunately, threats like this are nothing new for the Jewish community," said Jonathan Greenblatt, ADL CEO. "Still, it is vitally important to take these threats seriously and to ensure that every institution is prepared to respond to this type of security emergency. That is why we are partnering with the FBI, local institutions and law enforcement to ensure that all of our community institutions are safe and secure."