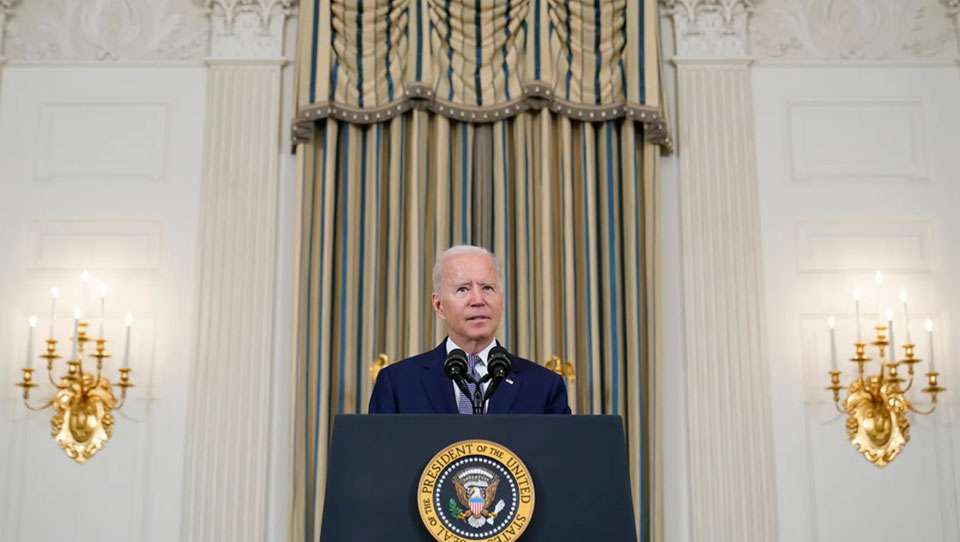 WASHINGTON (PAI)—The U.S. unemployment rate finished 2022 at 3.5% in December, tying its 50-year low, the Bureau of Labor Statistics reported. That was an 0.2% drop from November—and a far cry from the double-digit joblessness at the height the coronavirus-caused depression in 2020-21.
There were 5.722 million jobless people during BLS's survey week early in December, compared to six million the month before and 6.329 million in Dec. 2021. A separate BLS survey showed businesses claimed to create a net of 220,000 new jobs in December and 4.8 million new jobs during the year.
Those private-sector jobs drove the quick recovery from the crash, Economic Policy Institute Senior Analyst Elise Gould said, since governments added only a net of 3,000 jobs in December and that sector's employment is still 2.3% below pre-crash levels. State universities and colleges reported a 23,000-job drop in December.
"The labor market remains strong as wage growth slows," Gould warned in a tweeted analysis. Upcoming mass layoffs, including by Amazon, announced since New Year's Day are not in the December numbers.
"Notable gains in the payroll survey for December were in education+health and leisure+hospitality, rising 67K over the month," Gould's analytical tweets continued. "Every month we are chipping away at the leisure+hospitality job shortfall. Small gains and a large deficit in government jobs continue to be troubling."
Leisure and hospitality job gains have a downside, though: That sector–amusements, gambling, hotels, motels, bars and restaurants—is, as usual, dead last in pay, at $522.19 weekly, down 56 cents/week from the month before. Another low-paying sector, temps, shed 35,000 workers in December, down to 3.045 million, 22,000 fewer than in December 2021.
Gould also said overall wage growth, on an annual basis, is slowing down, to 3.4% (annualized) in both November and December, less than half the inflation rate. The Federal Reserve, she added, is so concerned about inflation that its interest rate hikes, meant to curb that, could hold back workers' pay instead.
Factories claimed to add 8,000 jobs in December, rising to 12.934 million. Factories said they employed 12.555 million workers in December 2021. Car and parts plants were the only big gainers last month, adding 7,400 jobs, rising to 1.039 million. That's 55,000 more jobs than they had at the end of 2021.
Construction companies claimed to add 28,000 jobs in December, increasing to 7.777 million. More than half of the new jobs were at specialty trade contractors. For the year, building trades firms told BLS surveyors they added 226,000 jobs.