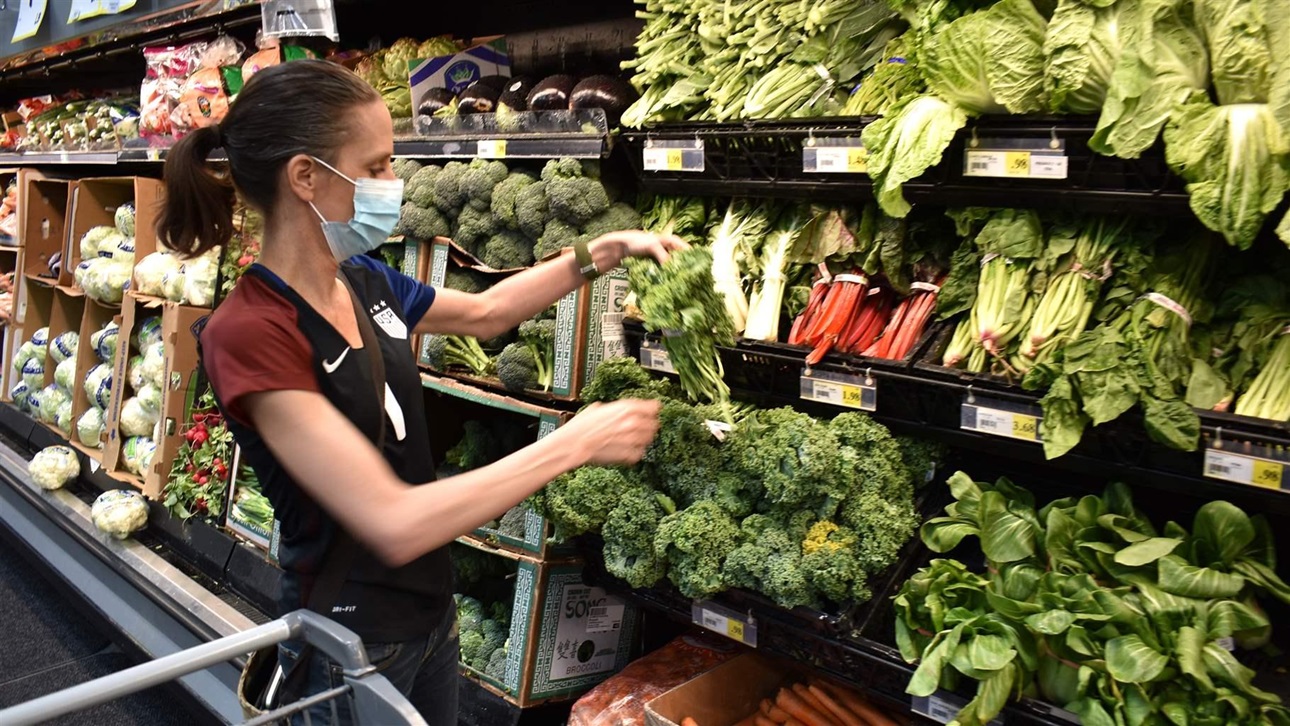 ANNAPOLIS, Md., and INDIANAPOLIS—Two successful lawsuits so far, in Maryland and Indiana. Another filed in Austin, Texas, by two Facebook groups representing more than 31,000 workers combined. A Florida AFL-CIO social media campaign. And a "we'll remember next November" promise from the Tennessee AFL-CIO President Billy Dycus.
That's how unemployed workers in those states are combatting Republican governors' callous cutoffs of $300 federal unemployment aid checks.
The checks, from federal pandemic unemployment aid, go to two groups of workers. One includes "Independent contractors," "gig economy" workers, home health care aides, port truckers and other workers not covered by regular state jobless aid programs.
For those workers, the $300 checks were their only income once the coronavirus pandemic, and the closures it forced to prevent "community spread" of the modern-day plague, threw them out of their jobs.
The other group gets the $300 checks on top of state jobless aid, or often replacing those funds for 13 weeks when state aid runs out after 26 weeks or fewer. In Florida, the $300 checks top the state's maximum of weekly jobless benefit, $275.
But at least 24 Republican governors, all but one—Maryland's Larry Hogan—extreme right-wingers, say the pandemic is receding and the aid should, too.
So GOP Govs. Greg Abbott of Texas and Ron DeSantis of Florida, both of whom are eyeing runs for the Oval Office in 2024, cut off the checks on June 26. Right-wing Gov. Bill Lee in Tennessee killed the checks on July 3. Indiana right-winger Eric Holcomb cut them off June 19. A court order reinstated Indianans' checks, but Holcomb's defying it, so far.
Hogan planned to cut the checks off July 3, until the lawsuit from a union of the unemployed and a temporary injunction from Maryland's highest court stopped him, at least for ten days. That drew cheers from Maryland-DC AFL-CIO President Donna Edwards and Metro Washington Central Labor Council President Dyana Forester. There were similar cheers from hurting workers—via twitter—in Indiana.
"Gov. Hogan was never justified in his decision to end these benefits early," Edwards and Forester said in a joint statement. "In light of the deep loss and death in our state, when this case is heard again in two weeks, it would stand to reason our state leaders will do right by our communities to back workers–their constituents–and keep Maryland's federal supplemental unemployment benefits through early September…Unemployment benefits are not keeping employees from going back to work. Unsustainable poverty wages are."
Similar comments came after Marion County (Indianapolis) Superior Court Judge John Hanley issued a late-June injunction against Indiana's cutoff.
"The injunction is in the public interest, and the benefits at issue are instrumental in allowing Hoosiers to regain financial stability at an individual level while the state continues to face challenges presented by the Covid-19 pandemic during its return to normalcy," the judge wrote. The governor retorted the standard GOP line that jobless checks allow too many workers to stay idle on the sidelines. He appealed Hanley's injunction.
By rejecting the federal jobless benefits, the governor broke state law, the judge said.
"The judge's order is clear in our unemployment lawsuit: The state has an obligation to reinstate benefits, and filing an appeal does not change this obligation. We are waiting to hear from the state how they plan to comply with the judge's order," Indiana Legal Services, Inc., tweeted on June 28.  "We recommend people waiting to file for these benefits keep a record of their work search history and watch for more updates."
"Anyway, Gov. Holcomb could be held in contempt for not abiding by what the judge ordered immediately?" reader Nicole Ellison tweeted back. Another tweeter, identified only as KAH, added Holcomb cut off the aid "to satisfy his corporate donors."
The Texas case, filed in circuit court in the state capital, Austin, said Abbott exceeded his powers in the state constitution in cutting off the checks.
"Importantly, Gov. Greg Abbott purported to do this solely on his own authority," the two Facebook groups, acting on behalf of their members, said. "The governor on his web site lists the duties and powers of his office. Nowhere on the list appears the power for him to make the decision on behalf of Texas to terminate its participation in these (aid) programs."
The Florida AFL-CIO launched a digital ad campaign about DeSantis's cut. "We feel like we have no choice," Legislative Director Rich Templin said in a statement. "We have to try to convince him this is the wrong move. Whether we convince him it's the wrong move politically; whether we convince him it's the wrong move economically; whether we convince him it's the wrong move morally."
Tennessee's AFL-CIO chief, Dycus, didn't expect either Lee or the GOP legislative supermajority in Nashville to listen, much less reverse course and aid the Volunteer State's jobless. So the federation leader issued an electoral warning:
"With just hours left before federal unemployment benefits are abruptly cut off, workers are scared… This extra $300 a week has been a critical lifeline that allowed Tennesseans to put food on their tables, pay their bills, and stay in their homes while searching for work. Now, that remaining bit of security during a difficult time is threatened as a direct result.
"Instead of continuing to play partisan games and cater to the will of big business, Governor Lee and his allies need to start actually working for the people of Tennessee. Otherwise, they may be the ones who find themselves without a job next November."