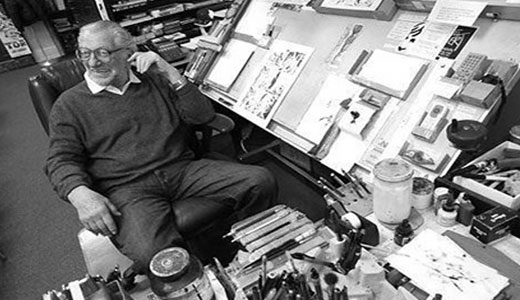 Comic and art fans felt saddened after Joe Kubert, a legendary artist known for his work with DC Comics, passed away on August 12 – just three weeks short of his 86th birthday. Kubert died from multiple myeloma, a cancer that attacks bone marrow. He leaves behind two sons – Adam and Andy Kubert, who are celebrated comic artists in their own right.
Kubert was well-known for his extensive work on series including Sgt. Rock, which followed a U.S. infantry squad during World War II, Enemy Ace, which explored both world wars from the perspective of a German fighter pilot, and various superhero comics like Hawkman and Blue Beetle.
He began his life in Brooklyn, New York, after immigrating there with his Jewish family from Poland in 1926. The son of a workingclass butcher, Kubert began drawing at a young age, and, as he wrote in the introduction to his graphic novel Yossel, "I got my first paying job as a cartoonist for comic books when I was eleven-and-a-half or twelve years old; five dollars a page. In 1938, that was a lot of money."
Kubert's first work for DC Comics, which would lead to his iconic status in the world of comic artists, began in 1943, when he penciled and inked a 50-page superhero story.
By the early 1960s, Kubert had done extensive work for the company, including on Hawkman – a well-known character today. During this time, Kubert and his wife Muriel moved to Dover, New Jersey, where they founded The Kubert School – a three-year technical art school that remains there to this day, sharpening the skills of the next generation's line of artists.
Kubert would continue to work on comics for the rest of his life, and contributed as recently as this year to an issue of Before Watchmen – a limited series that serves as a prequel to the critically acclaimed graphic novel, Watchmen.
"We're very saddened at the loss of our founder and guide," said Mike Chen, the academic director of The Kubert School. "He was the heart and soul of the school. If it wasn't for him and his wife Muriel, there would be many, many cartoonists both here in the United States and abroad that would not be in cartoons."
Before he passed, Kubert had noted the significance in striving to work on something one enjoys, and how, for him, that approach has been rewarding. "It's become dramatically more accessible to make a livelihood with this business than it ever has been before." He observed that while comic drawing was considered embarrassing when he first started, that has completely changed today, and the recent uptick in superhero films has renewed interest in comic book reading.
"We've gained a respectability that nobody who started in my business ever dreamed," he added.
Marvel/DC artist Mike Horton commented on Twitter that, "His influence is undeniable. He literally taught generations to make great comics."
Kubert's "Yossel" novel – made in 2003 – was, in a way, partially based on himself. It followed the story of a young Jewish artist in the Warsaw ghetto, and is a tale, Kubert had said, that reimagines life for his family had they had not left Europe before the war. That, Kubert said, was just one of the many reasons why he considered himself "lucky."
Photo: The Kubert School official website.