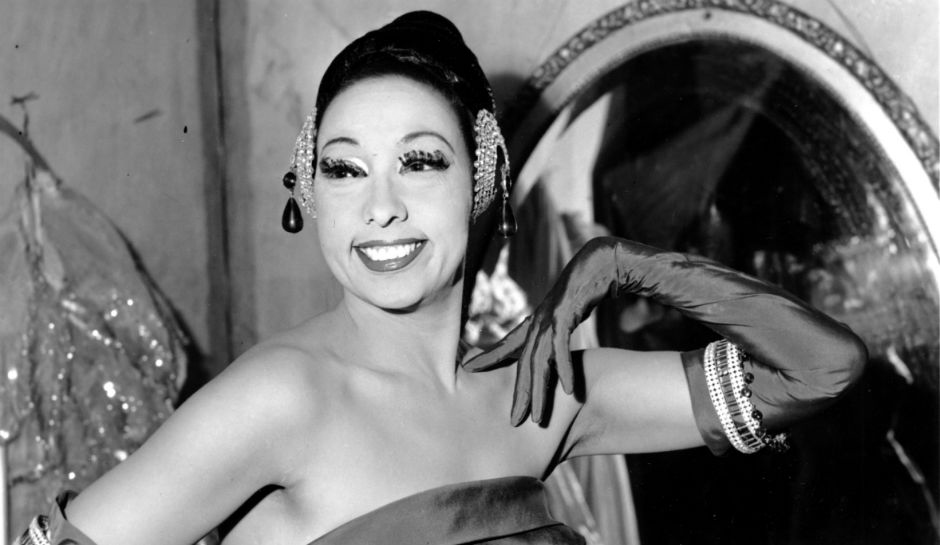 It seems only fitting with Black History Month closing out, and Women's History Month beginning, to highlight a Black woman who exemplified strength and resilience in the face of discrimination and oppression. Famed entertainer Josephine Baker was not only a pioneer in breaking color barriers with her work on the stage, but what she often doesn't get nearly enough credit for is her activism in the Civil Rights Movement, along with her deeds as a French Resistance spy in World War II.
As the popular saying has it, "Well behaved women seldom make history." Many of the women we remember are the ones who made a path for themselves outside of the place women are relegated to in patriarchal society. Josephine Baker both figuratively and literally danced to the beat of her own drum.
Josephine Baker was an African-American dancer, singer and actress who skyrocketed to fame in the 1920s. Born in St. Louis, Missouri, in 1906, with the name Freda Josephine McDonald, Baker spent most of her childhood in poverty. Through her dancing and singing Baker eventually made a small name for herself in New York City. Yet it wasn't until she traveled outside the U.S., to Paris, where her career took a major turn.
It was during her performance entitled La Folie du Jour (The Madness of the Day) at the Folies Bergère music hall where Baker danced wearing little more than a skirt made of 16 bananas. That moment, considered scandalous by some at the time, gave birth to an image of Baker that would become a permanent fixture in popular culture. Baker soon after became one of the highest paid and most popular performers in all of Europe. She would become the first Black woman to star in a major motion picture, in the French film ZouZou.
Baker was able to use her lively, risqué performances to challenge and find strength in the often exploited image and sexuality of the Black woman. It was in France, whose moral code did not encompass America's Puritanical or particular racial history, where Baker would achieve the recognition and fame that eluded her in the United States because of the color of her skin.
Yet Baker was not satisfied to simply bask in her wealth and fame. When Adolf Hitler and the Nazi army occupied France during World War II, Baker didn't simply depart for more peaceful pastures. Baker became a French Resistance spy. The Resistance comprised a number of movements that fought against the German occupation, and Baker played a key role in gathering information for it.
Using her fame as the perfect cover to travel Europe, Baker collected information regarding German troop locations from officials she met at parties. Charming people at gatherings at embassies and ministries she would gather intelligence and report back what she heard. Baker would travel with large suitcases, often carrying sheet music that held secret messages in invisible ink. She would occasionally smuggle photos of secret German military installations out of enemy territory by pinning the documents to her underwear. It was for her courageous efforts against Nazi fascism that Baker earned the rank of lieutenant in the Free French Air Force. At the end of the war she made history by being the first American woman to receive the Croix de Guerre (Cross of War), and the Medal of the Resistance in 1946.
Baker's activism didn't stop at the end of the Second World War. It continued as she rose to be a prominent voice in the Civil Rights Movement back home. During the 1950s Baker returned frequently to the U.S. as she fought against segregation and racism in the country of her birth. Refusing to perform in front of segregated audiences, Baker was at the forefront of racial integration in public spaces. In the face of death threats by the Ku Klux Klan, Baker stood firm in her beliefs and in the struggle against discrimination. Recognized for her bravery and leadership, Baker was among the few women who officially spoke during the historic 1963 March on Washington for Jobs and Freedom.
Wearing her military uniform, which displayed her medals and recognitions, Baker addressed the crowd, contrasting her experience as a Black woman in the United States and abroad. She offered  her help in changing the future for generations of African-Americans.
Baker remarked, "You know I have always taken the rocky path. I never took the easy one, but as I get older, and as I knew I had the power and the strength, I took that rocky path, and I tried to smooth it out a little. I wanted to make it easier for you. I want you to have a chance at what I had. But I do not want you to have to run away to get it. And mothers and fathers, if it is too late for you, think of your children. Make it safe here so they do not have to run away, for I want for you and your children what I had."
As to the future of humanity, Josephine was quoted saying, "Surely the day will come when color means nothing more than the skin tone, when religion is seen uniquely as a way to speak one's soul, when birth places have the weight of a throw of the dice and all men are born free, when understanding breeds love and brotherhood."
It's on her shoulders, and those of many other brave Black women, that we stand today in the fight for justice and equality. Josephine Baker was a trailblazer for her time and ours—a hero. Through her performances that celebrated the beauty of the Black woman, to her activism within and outside of the entertainment industry to combat racism and injustice, Baker exemplified an iconic revolutionary spirit. She used her body as an instrument to break barriers for herself, and persisted in trying to break barriers for the rest of her people, and the world.