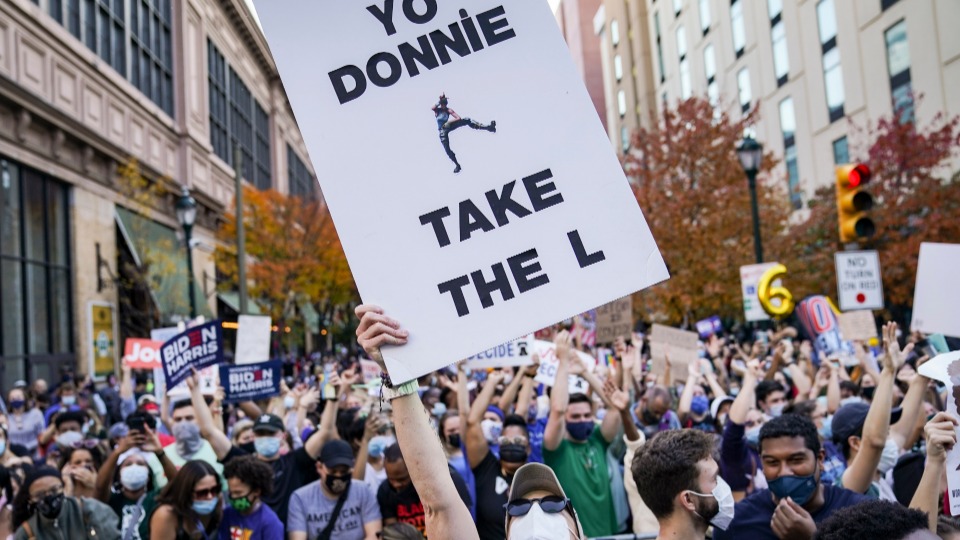 The Trump campaign has stepped up to the legal plate more than 35 times since Election Day, Nov. 3, and out of those 35 legal "at-bats," they've made contact only once—on a technicality. If this were any sports team, Trump as team manager would likely face dismissal for a 1-35 win record. And in a way, the American people did dismiss an ineffective, and divisive president—whether or not he wants to acknowledge it is another matter.
On Saturday, Nov. 21, a federal judge issued a blistering order dismissing the Trump campaign's fruitless effort to block the certification of votes in Pennsylvania, while also shooting down claims of widespread fraud with mail-in ballots.
Following that loss for the outgoing president, around mid-day Tuesday, Nov. 24, Pennsylvania Sec. of State Kathy Boockvar certified the results of the Nov. 3 election in the state for president and vice president of the United States, awarding its electors to Joe Biden and Kamala Harris. Gov. Tom Wolf quickly signed off on the certification. Together with the other battleground states that certified results in recent days, Pennsylvania is helping finalize the end of Trump's term in the White House.
"Today's certification is a testament to the incredible efforts of our local and state election officials, who worked tirelessly to ensure Pennsylvania had a free, fair, and accurate process that reflects the will of the voters," Wolf said.
Trump's last-minute legal case was a long shot to stop President-elect Biden's inauguration. Given the state's 20 electoral votes, it was the Trump campaign's only hope to affect the election results through the courts. Trump's attorney, Rudy Giuliani, appeared before the court for the first time in several decades to argue the case with a performance that was widely panned.
U.S. District Court Judge Matthew Brann wrote in his order that Trump had asked the court to disenfranchise almost seven million voters. In seeking such a "startling outcome," he said, a plaintiff could be expected to provide compelling legal arguments and "factual proof of rampant corruption," but that, he said, "has not happened."
Even if Trump had won this case, he would have needed to win a number of other lawsuits in other battleground states where he'd also asked to delay certification. In a show of utter desperation, Trump has also taken his efforts to subvert the will of voters beyond the courthouse, right to local lawmakers themselves—hoping to sideline the results completely through the installment of pro-Trump electors to the Electoral College.
Brann's ruling has left it clear that Pennsylvania officials were free to certify election results that show Biden winning the state by more than 80,000 votes. He said the Trump campaign presented "strained legal arguments without merit and speculative accusations … unsupported by evidence."
"In the United States of America, this cannot justify the disenfranchisement of a single voter, let alone all the voters of its sixth most populated state," the opinion said. "Our people, laws, and institutions demand more."
Following Brann's ruling, the Trump campaign filed an emergency appeal Sunday, Nov. 22, but with the state now having officially certified the vote, that appeal is moot.
"We are tremendously grateful to all 67 counties who have been working extremely long hours to ensure that every qualified voter's vote is counted safely and securely. The county election officials and the poll workers are the true heroes of our democracy, enabling us to vote in record numbers, amid challenging circumstances, so that every eligible voter's voice could be heard," Sec. Boockvar said in a press release.