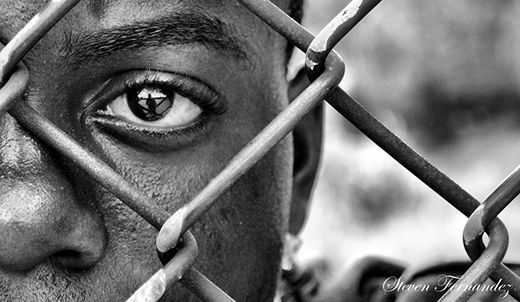 CHICAGO – When it comes to zero tolerance policies and disciplinary action for schoolchildren, where do you draw the line?
On Nov. 5, 25 students here, ages 11-15, were rounded up, handcuffed, taken from school and put behind bars for hours, all because of a lunchroom food fight.
Critics say school officials and the police went too far and blew the whole mess out of proportion.
Those on the scene said an apple was tossed, someone retaliated and threw an orange, a cookie turned into a torpedo and one student yelled "Food fight!" Within minutes, chaos ensued as adults and others took cover.
The students at Perspectives Charter Schools Calumet Campus in the Gresham neighborhood on the city's South Side were charged with reckless conduct, a misdemeanor.
The parents of the accused food fighters question what seems like the criminalization of age-old lunchroom misbehavior. Parents are concerned with the lasting legal and psychological impact of the arrests.
"My children have to appear in court," Erica Russell told the New York Times. Russell, the mother of two eighth-grade girls, said her daughters spent eight hours in jail before they were released. "They were handcuffed, slammed in a wagon, had their mug shots taken and were treated like criminals," she said.
"They're all scared," Russell said. "You never know how children will be impacted by that. I was all for some kind of punishment, but not jail. Who hasn't had a food fight?"
Diana Shulla-Cose, president and co-founder of the school, told the Times that an on-campus police officer had called for backup as the food fight escalated. That resulted in heavy police presence, which led in turn to the large number of arrests, she said. Shulla-Cose said the situation was unfortunate and inexcusable.
Some of the students say a staff member called them "animals" as the police hauled them off. They stayed at the 6th District Chicago police station for over five hours before parents say they were notified. The students were finally released into the custody of their parents.
The school suspended the students for two days.
Parents fear some of the kids will have a tough time getting a job or applying for college due to the arrests on their records.
If the charges are not thrown out by a judge later this month, criminal justice experts say the children will most likely be sentenced to community service or probation. Because they are juveniles, their records would remain confidential until age 17, at which point the arrests would be expunged.
Photo: http://www.flickr.com/photos/stevenfernandez/ / CC BY 2.0