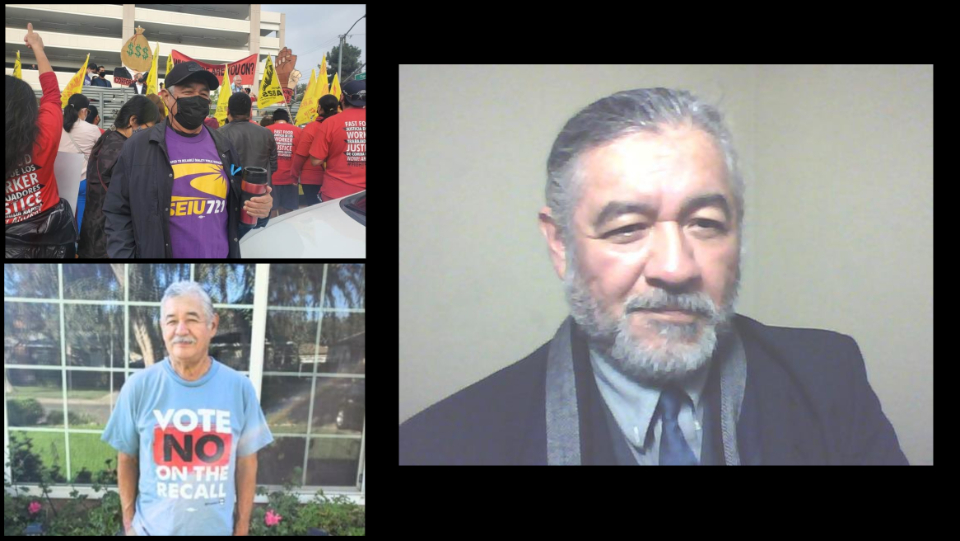 LOS ANGELES—The world has lost a fighter in the revolutionary struggle. Activist and union organizer Richard Castro, Jr., died Nov. 27, 2022. Known affectionately by many of his friends and family as "Junior," Castro was 70 years old.
Castro was a native to California, born on Dec. 23, 1951, to Richard and Flora Castro. From childhood, he worked in the fields with his farmworker family. After graduating from Roosevelt High School in 1968, he went on to enroll in Chicano Studies at the University of California-Los Angeles (UCLA).
During his sophomore year, Castro left UCLA to join the United States Navy. There, he served from 1972 to 1974. Richard served as a first responder medical assistant and sang in the choir as a soprano.
After serving his time in the Navy, Castro continued his studies at California State University-Los Angeles (CSULA), where he again focused on a degree in Chicano Studies. Even while pursuing his degree, he contributed to his community by acting as a college mentor, working with the high schools around Los Angeles County.
Castro was a key leader with the student organization Movimiento Estudiantil Chicano/a de Aztlán (MEChA) and the Associated Students Organization. He organized many political and cultural events on the campus of CSULA.
Castro then embarked on a career as an organizer for the Hotel and Restaurant Employees Union. It was this experience that kickstarted his labor activism. In his work, Castro always advocated for the under-served working class. He was passionate about political campaigns and social causes.
For 25 years, Castro worked as an Eligibility Supervisor at the Department of Children's Services of Los Angeles County and also served as a steward for SEIU Local 660. In 1983, Richard met Linda at CSULA. They married in 1987 and went on to have one child, Bianca Castro.
Even when he retired in 2017, Castro didn't slow down, but instead devoted his time to activism around Los Angeles. He spent some years as an Uber driver, and in that time advocated for better wages and benefits for all of his fellow co-workers. Castro was always conscious of social injustices around the world. He sought to advocate for the working class around L.A. by volunteering in many campaigns of the democratic and people's movements.
Castro also served on the District Organizing Committee for the Communist Party USA (CPUSA), analyzing the political struggle both in Los Angeles and in other countries.
Rossana Cambron, national co-chair of the CPUSA, noted that Castro was "a long-time friend and comrade dedicated to the ideals of peace, equality, and building the road towards a socialist society."
Teacher and fellow activist Teresa Gonzalez stated:
"The social justice movement lost one of its most committed grassroots organizers. Richard Castro, Jr., was a salt-of-the-earth fighter of and for the working class. Richard was a socialist who experienced the hardships of social and economic disparity created by the capitalist system. He was always the first one to organize people in support of striking workers and to support the continuation of unions in the labor movement.
"Besides his political evolution, he was a caring and devoted husband and father. His loss is a tremendous one to his family, his friends, and the political movement. His presence will be missed immensely."
While Castro has passed on, his legacy of activism and organizing lives on among those he inspired along the way.