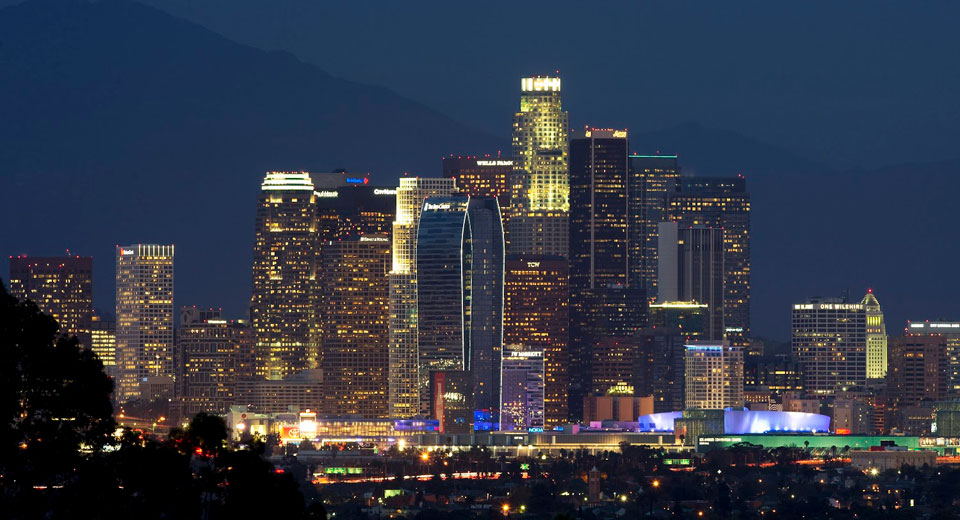 LOS ANGELES —In what can be described as a "near miss"—assuming both sides ultimately vote "yes"—Los Angeles County officials reached a tentative settlement May 16 with Service Employees Local 721 on a new three-year contract covering 55,000 workers.
The county, the nation's most populous in the U.S., was pushed into settling with the union by an overwhelming strike authorization vote of 98%-2% on May 6. Union President David Green said the settlement came10 days later. Local 721 represents healthcare, mental health, child welfare, social services, street services, public safety, parks and recreation, and janitorial services workers, among others.
The all-female L.A. County Board of Supervisors, including former Obama administration Labor Secretary Hilda Solis (D-1st District), discussed the pact in executive session on May 17, along with a contract for other workers represented by AFSCME District Council 36. There was no word on the outcomes.
Green said individual units are still talking with their county counterparts on agency-specific issues, and that no overall voting date has been set yet for Local 721 members. But pay-wise, he described the pact as a big win for the workers.
If the bargaining had not succeeded, the union members approved their board's decision to call an unfair labor practice—labor law-breaking—strike against the county for its bargaining refusal.
"Overall, we're fed up and we're frustrated. It is unacceptable and disrespectful for L.A. County to pretend that they can't work with us to honor the work we've done during the biggest public health crisis in decades," Local 721 lead bargainer Ileana Meza told a press conference after the May 6 strike authorization vote. The May 6 vote woke the bosses up, said Green.
Union bargainers agreed to a three-year tentative contract with raises of 5.5% this year, effective Oct. 1, plus a $1,375 bonus to tide workers over until then. There's also a $1,000 "Heroes Pay" bonus for frontline workers especially exposed to the coronavirus pandemic, retroactive to last Oct. 1. The overall old contract expired April 1.
There are raises of 3.25% each in 2023 and 2024. Green called this year's hike "the biggest one-year general salary increase in L.A. County history" and added the other two increases were the largest since 2006.
It also includes up to $195/month to offset future medical premium increases, "a county commitment to expand telework opportunities in all departments with reimbursements to employees for required expenses incurred" and $100-$375 monthly subsidies for workers to help with child care and eldercare expenses.
And the pact increases public transit subsidies and contains "stronger protections against contracting out and a 3-year plan to contract in hundreds of county jobs," the union said. The number of jobs was not disclosed.