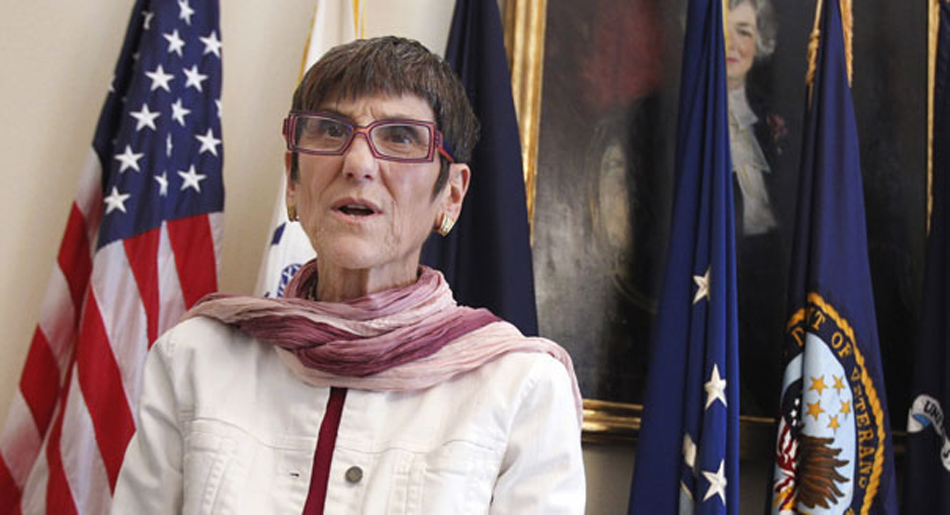 WASHINGTON – Restating a position they've taken for more than a year, a top congressional Democrat on trade issues and the trade specialist for the AFL-CIO are urging the Trump administration to fix, not nix, the 26-year-old "free trade" pact, NAFTA.
And if Trump and his top trade negotiator, Robert Lighthizer, do so by meeting key labor conditions — including stronger worker rights in all three NAFTA countries, strong enforcement and rising worker incomes, especially in Mexico, and more North American domestic content in cars and trucks — both Congress and the federation will support it, they promised.
The lawmaker, Rep. Rosa DeLauro, D-Conn., and the trade specialist, Celeste Drake, joined Lori Wallach, an experienced trade lawyer and director of the pro-worker Public Citizen's Trade Watch, on a conference call on NAFTA, the jobs-losing Mexico-Canada-U.S. pact. Negotiators from all three nations met in Mexico City on a "new NAFTA" the same day.
The three called the May 17 press conference because House Speaker Paul Ryan, R-Wis., set an artificial deadline of that day for the negotiators to send a "new NAFTA" to Congress. Ryan claimed solons otherwise would lack the time between now and the November election to pass it.
DeLauro, Wallach and Drake dismissed that reason. They said Ryan set a deadline so a vote would not occur before the balloting. "Global corporations reaped large profits from NAFTA – because they wrote it," Drake added. They want the delay, she stated.
"We are demanding the Trump administration continue the negotiations so we can replace NAFTA with a trade agreement that benefits working people" DeLauro, who, backed by workers, led the successful congressional fight against yet another jobs-losing trade pact, the Trans-Pacific Partnership.
"The status quo has been a disaster" for workers, the congresswoman continued. "It's cost at least one million (U.S.) jobs, and that only counts those the Labor Department certified" as lost to subsidized foreign imports. Those workers get federal Trade Adjustment Assistance.
The administration has, to business displeasure, agreed with one key demand from workers and lawmakers: Abolition of the secret "trade court," the Investor State Dispute System. ISDS lets corporations – and only corporations – challenge federal, state and local laws and rules as threats to present or future profits. ISDS decisions can't be appealed. ISDS is in the current NAFTA, and Canada wants to keep it there, Drake said.
Canada also officially wants stronger pro-worker labor laws in the U.S., notably abolition of so-called "right to work" laws, but Drake said the Liberal Prime Minister Justin Trudeau isn't really pushing that. The Canadian affiliate of the United Auto Workers talked him into putting
RTW repeal on the bargaining table. "It's a mixed bag," Drake said of what the bargainers have hammered out so far.
DeLauro also called the "new NAFTA" Ryan's "final parting shot at working families." Though she did not say so, the Speaker, who is retiring this year, was also the driving GOP force behind the Trump-GOP $1.5 trillion tax cut for corporations and the rich.  But fixing the trade pact, by renegotiating it to make it worker-friendly, "will continue to be our focus unless and until a deal is done," Drake said. "If it doesn't meet up to our standards, we'll oppose it."